National Storage sends competition home packing
Your home may be your castle, but sometimes it just isn't big enough! That's where self-storage services come in handy because they can give you the space – and time – to decide what you're going to do with all that stuff you no longer have enough room for. Maybe you've downsized to a smaller home, got a bit carried away with your credit card, or just inherited some old furniture that you don't have the heart to throw away. Or maybe you're moving overseas and need somewhere to store all your belongings.
Whatever your reasons for needing a self-storage unit, you'll want one that ticks all the boxes. So, where do you look? There are lots of storage operators out there, and telling them apart isn't easy. To help you decide which might be best for your circumstances, we've asked more than 400 Aussies about their feedback on the self-storage service they've used in the last two years. Companies were rated on their quality of storage, safety and security, accessibility, convenient location, customer service, value for money and overall satisfaction. Those which received the minimum survey sample size of 30 responses are featured in our results.
After holding the throne for the past two years, Storage King was sent home packing in our latest review and made room for a new champion ─ National Storage. The self-storage service achieved a clean five-star sweep in all categories, including value for money, safety & security and overall satisfaction.
Best Self-Storage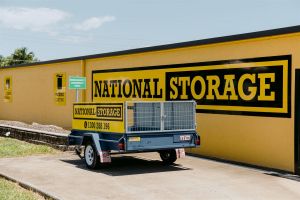 Here are the best self-storage companies in Australia, as rated by consumers in Canstar Blue's 2020 review:
National Self Storage
Storage King
Kennards Self Storage
National Storage rated best in all categories, namely quality of storage, safety & security, accessibility, convenient location, customer service, value for money and overall satisfaction. It was also the only self-storage company to achieve five stars in any area. Storage King came in second with a solid four stars across the board, while Kennards Self Storage rounded out the scores on three stars on most factors.
What to look for in a self-storage company
There are many reasons why it's worth getting your own self-storage space, especially if you're moving house. Majority of our respondents use their little home away from home as a place to stock any belongings that don't fit, regardless of whether it's a permanent (36%) or temporary (31%) move. A number of people also believe it's safer to store their valuables in a self-storage space, instead of at home (17%).
Interestingly, our latest research suggests Australians have made a complete 180◦ in terms of what they now consider important when picking out the best self-storage company. Notably, the portion of people who consider the quality of storage as an important factor has grown from 2% to 16% since last year and is now the second biggest driver of satisfaction. On the other hand, the number of respondents who consider customer service a key player has dropped from 29% to 12%.
Aside from identifying which brands are keeping Aussies happy in the self-storage department, our review also reveals the key drivers of customer satisfaction. These are listed in order of importance:
Value for money: 29%
Quality of storage: 16%
Safety & security: 15%
Convenient location: 15%
Accessibility: 12%
Customer service: 12%
How much does it cost to hire a storage space?
Our survey found that Australians are spending an average of $185 a month on self-storage facilities.
The amount you pay for self-storage can vary significantly depending on factors such as:
The size of storage unit you need: National Storage, for example, offers more than 20 individual unit sizes from lockers, right through to large units, depending on what you want to store.
Your location: Space will be at a premium in some areas of the country, meaning prices could be higher in certain areas. CBD locations are likely to cost more.
How long you need the unit for: You might find there are reduced rates on offer over the long term, with short-term arrangements more expensive.
Whatever your budget or reason for needing self-storage, it's worth keeping an eye out for promotional offers, such as 50% off for your first month, for example. It's very easy to just 'set and forget' with a service like self-storage, so be sure to shop around before signing up – and give serious thought to what you'll be doing with your stored belongings in the long term. Our recent survey found that 15% of respondents who pay for self-storage, don't really need it. A similar amount of people also say they're spending money on a larger storage unit than what they actually need.
When it comes to finding the right temporary home for your things, we hope this review proves helpful.
About the winner ─ National Storage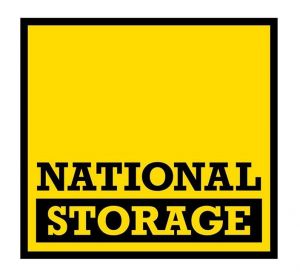 National Storage is said to be one of the largest self-storage providers in Australia and New Zealand, with more than 190 storage centres in both countries. The company offers storage spaces for a variety of needs, not just self-storage. These include business storage, climate-controlled wine storage and vehicle storage. National Storage also provides vehicle and trailer hire, packaging services, insurance services and more.
Where can I find National Storage?
Here are the current locations for National Storage:
Queensland
Brisbane
Townsville
Gold Coast
Hervey Bay
Cairns
New South Wales
Sydney
Wollongong
Illawarra
Hunter Valley
Central Coast
Blue Mountains
Victoria
Western Australia
South Australia
Tasmania
Australian Capital Territory
Northern Territory
About the author of this page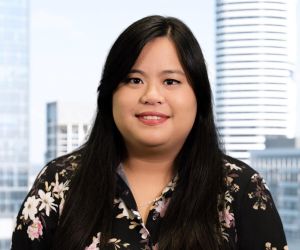 This report was written by Canstar Blue's home & lifestyle journalist, Tahnee-Jae Lopez-Vito. She's an expert on household appliances, grooming products and all things grocery and shopping. In addition to translating our expert research into consumer-friendly ratings reports, Tahnee spends her time helping consumers make better-informed purchase decisions on all manner of consumer goods and services, while highlighting the best deals and anything you need to be aware of.
Picture credits: Mervas/Shutterstock.com.