Review of Snap Fitness gyms
Snap Fitness was founded in 2003 and is one of the more internationalised gym franchises in Australia. Gym branches can be found in Australia, the US, UK, Mexico, New Zealand, the Philippines, Malaysia and many other countries. Snap Fitness aims to not only help you achieve your fitness goals, but also to help make you feel great about your health and wellness with its equipment and support. Let's look into Snap Fitness in more detail with this Canstar Blue review.
Snap Fitness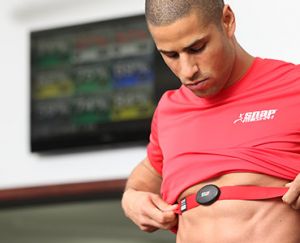 There are many factors to look into before jumping into any gym. You may like to explore all of the facilities and services that Snap Fitness offers by giving your local gym call. Snap Fitness membership includes 24/7 access to any of the 2,000+ locations worldwide, making it more convenient for a busy lifestyle or when travelling overseas.
A unique feature that Snap Fitness offers is the My Zone MZ-3 physical activity belt (pictured). You can wear the belt while training to monitor your heart rate and any calories burned. It also tracks the effort and intensity you've put into a workout in real time with feedback sent to your personal app account and by email. The app also includes a food tracker and a goal-setting tool.
What facilities does Snap Fitness offer?
Venues at Snap Fitness clubs tend to be compact. There are also extra facilities and programs that include the following:
Basic facilities include cardio and strength training equipment, personal training, free indication session and program once you become a member.
Snap Fitness specific services include the MYZONE activity belt, 'Australia's Trusted Workout' series with weekly fitness workouts and Snap Zone functional training area (at participating clubs).
Extra facilities include 24/7 access to all clubs, female amenities fitted with hair straighteners and hair dryers at participating clubs.
How much does Snap Fitness membership cost?
As each Snap Fitness club is owned and operated individually, prices vary by location. There is also a one-off joining fee and access card fee that applies. There are no indicative prices publicly listed. Snap Fitness does have a month-to-month option available depending on the membership type.
Snap Fitness membership T&Cs
Snap Fitness allows members from 14 years of age to sign up. All under the age of 18 require a guardian signature to obtain a membership and all under the age of 16 have restricted entry to certain areas of a Snap Fitness gym.
Club Access
All Snap Fitness clubs are 24/7. Other Snap Fitness clubs within Australia and outside of Australia are able to be accessed with a Snap Fitness membership.
Contract terms
Contract terms are available in three, six or 12 month packages. If you're unsure if you can commit to Snap Fitness, it offers a three to seven–day trial pass depending on location, as well as a month to month membership to experience the club before making any longer commitment. When going away, members can put their membership on hold for up to 3 months in a year for a fortnightly fee of $5. So if you are going overseas and are unlikely to use one of its other locations, there is no need to waste extra money.
Cancellation policy
There is a cooling off period of 48 hours with a $75 administration fee or 10% of fees still to be paid that apply, depending on whichever is lesser. Snap Fitness clubs in ACT only have a seven day cooling off period for its pre-paid memberships of three months or more. Post cooling off period, members may cancel a membership with a 30 day notice. Membership fees will apply for cancellations. You will need to call your local Snap Fitness club directly to discuss the details.
What group classes does Snap Fitness offer?
Snap Fitness has personal trainers at every location but the group fitness classes are only available at certain clubs. You will need to give a call to your local Snap Fitness club to check what it offers. Some of the group fitness classes include:
Yoga
Pilates
Boxing
Strength Circuit
Spin Class
Should I choose Snap Fitness?
When deciding the right gym for you, there are many factors to consider. Snap Fitness aims to provide results through the staff, quality equipment and the flexibility of having 2000+ locations around the world. It would be wise to consider other aspects that may be important to you including the type of facilities and group fitness classes it offers as well as its staff availability and contract flexibility. You may like to contact your local Snap Fitness club to enquire about what it offers and also make use of the free trial pass. Getting to see what the social atmosphere of a club is like is an important consideration for some. There are also a lot of online reviews available as well as ratings such as ours that can provide a helpful insight into how Aussies compare a number of fitness clubs around the country.
Photo Credit: Shutterstock.com, Snap Fitness
About the author of this page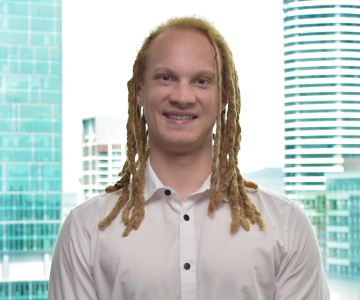 This report was written by Canstar Blue's Content Projects Lead, Dean Heckscher. He's our resident expert on all things automotive, health & fitness, streaming and more. Dean is also one of Canstar Blue's customer research report producers, helping to turn complicated subjects into easily-digestible information for our readers. He's passionate about helping consumers make better-informed purchase decisions on all manner of consumer goods and services.