Review of Xero accounting software
Even the most savvy business owners aren't automatically amazing at balancing the books. Small businesses especially can be held back from their best work when administration takes up more time than it should. Xero is designed to be a sleek tool for managing your finances with ease, but what exactly could you get for your money? Canstar Blue takes a look.
When you've got a small team and have to be particularly strategic about where you invest your resources, hiring an accountant can be cost prohibitive. At the same time, it can be really tough and distracting to try to DIY it when you have basically zero accounting experience. Xero is designed for people like you. The New Zealand-grown accounting software company quickly took off after starting in 2006, growing into a global challenger and named by Forbes as the World's Most Innovative Growth Company in 2014 and 2015. Today, Xero has over two million subscribers across the globe.
What does Xero offer that has brought it such success? Read on to find out what Xero can bring to your business's management.
Xero accounting software
Xero is cloud based software – that means it's not limited to computers with the software installed. You can log in anywhere you want, in-browser or using a mobile app. This can be much more convenient for businesses that don't follow the traditional mould of fixed office locations with a company server and fixed company computer set-ups.
Xero prides itself on clean, visually engaging design. Its dashboard interface is designed to make it easy to check in on what's been going on in your business with at-a-glance information presentation.
MYOB Accounting Software
Looking to make dollars and cents of your personal or small business finances? MYOB's accounting software includes options for invoicing, payroll, expenses and more. For more information on the featured plans below, click the button below to be referred to MYOB's site.
Payroll software for small businesses with up to 4 employees

Single Touch Payroll (STP) reporting
Pay your employees

from $10/month
min. cost $10.00 over 1 month
Go to site
Online accounting software great for new and smaller businesses

Single Touch Payroll (STP) reporting
Pay your employees
Send quotes & invoices
Manage bills & expenses
30-day free trial available
50% off for first 3 months. T&Cs Apply. Offer ends 31.12.20

from $24.00/month
min. cost $48.00 $24.00 over 1 month
Go to site
Online or offline accounting software with job tracking and inventory

Single Touch Payroll (STP) reporting
Pay your employees
Send quotes & invoices
Manage bills & expenses
Bill by time & track jobs
Manage inventory
30-day free trial available
50% off for first 3 months. T&Cs Apply. Offer ends 31.12.20

from $54.50/month
min. cost $109.00 $54.50 over 1 month
Go to site
What features does Xero offer?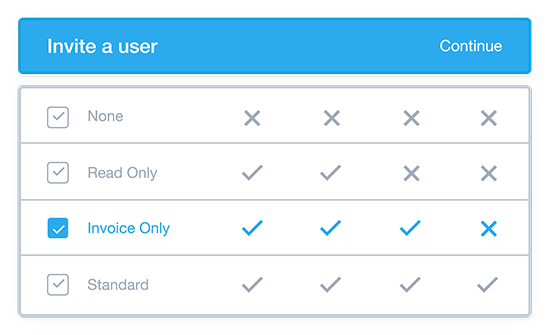 All Xero subscription plans include the following features:
Add anyone (such as team members and accountants) to your platform, choosing what each individual has access to
iPhone and Android apps, for easy access on the go
Connect to your bank accounts, so that you can streamline payments as well as see your latest transactions from inside the software
Create financial performance reports and budgets at any time
Integration with 800+ other business apps, for functions such as inventory and time tracking
24/7 Xero support, with regular software updates and upgrades every 3-6 weeks
SSL encryption, to keep your business information safe
What plans does Xero offer?
As with most subscription-based software packages, Xero has tiered plans with each step up in price accruing access to more features (or more access to certain features), in addition to the base features available to all subscribers.
Starter ($25/month)
The most basic plan seems to be best suited for solo operators – such as creatives and small retailers. This will work for hobby or small business where there aren't a lot of transactions, or businesses that take on fewer but larger sales or projects. It could also be a money-saving stepping stone for newly established businesses – you can always upgrade your plan later, so why pay extra for capacity you don't yet need?
Monthly service limits are:
Generate 20 invoices & quotes
Enter 5 bills
Reconcile 20 bank transactions
Payroll for 1 person
Capture bills and receipts with Hubdoc
Standard ($50/month)
The main limitations are that you still can't access much in the way of payroll, nor can you operate in more than one currency. If neither of those functions are concerns, the Standard plan should cover the majority of any small business's accounting needs.
Monthly service limits are:
Generate unlimited invoices & quotes
Enter unlimited bills
Reconcile unlimited bank transactions
Payroll for 2 people
Capture bills and receipts with Hubdoc
Premium 5 ($65/month)
For the fullest access to everything Xero has to offer, the Premium 5 doesn't cost much more than the Standard package. That being said, this still only provides payroll for up to five employees. It costs extra to add more capacity to the payroll function.
Monthly service limits are:
Generate unlimited invoices & quotes
Enter unlimited bills
Reconcile unlimited bank transactions
Payroll for up to 5 people (add more people for an extra fee per month, depending on how many people)
Multi-currency functionality (for invoicing, bank reconciliation and payroll)
Auto superannuation management through Xero payroll
Capture bills and receipts with Hubdoc
Payroll Only ($10/month)
Xero's Payroll Only plan is designed to provide a simple payroll system for employers with a small number of employees, including
Payroll for up to 4 employees
Complies with Single Touch Payroll
Connects eligible businesses and employees to JobKeeper payments
Optional Extras
Xero additional gives you the option to add Xero Expenses and/or Xero Projects to any of the plans for a discounted price each month. Both programs charge a fee on top of the payment plan for one user per month, plus an additional fee for each active user per month on top of that.
Should I use Xero accounting software?
Xero is claimed to work well for all different kinds of businesses, from small startups to construction to non-profit. It's focused on keeping things streamlined and user-friendly, for small businesses that lack the time and expertise to deal with complicated accounting software – it balances customisability with ease of use, taking a lot of the work out of setting up an accounting system without being rigid.
Being cloud-based and offering unlimited access members makes it easy to collaborate with your team across various tasks. Xero prioritises a streamlined interface, as evidenced by its own motto "beautiful accounting software".  One of the biggest stand-out features of Xero is that it allows unlimited users, with detailed user access control.
However, potential customers should look closely into its payroll functionality – you'll need to purchase the Premium tier subscription if you want to use the software to manage your payroll for more than one employee. This can quickly raise the cost if you've got more than a handful of employees.
No accounting software does everything perfectly, so explore your options with a clear idea of what your business needs to find the right accounting software to minimise your financial woes.
About the author of this page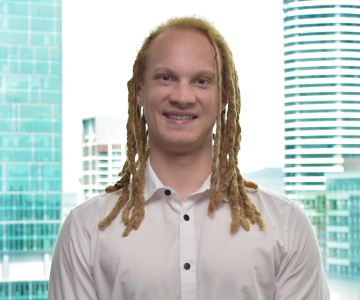 This report was written by Canstar Blue's Content Projects Lead, Dean Heckscher. He's our resident expert on all things automotive, health & fitness, streaming and more. Dean is also one of Canstar Blue's customer research report producers, helping to turn complicated subjects into easily-digestible information for our readers. He's passionate about helping consumers make better-informed purchase decisions on all manner of consumer goods and services.