Review of Reckon accounting software
With a true blue Aussie backstory – founded over 30 years ago off the back of a maxed-out credit card and a loan against a dodgy old Holden Commodore – Reckon today is the accounting software of choice for more than 600,000 businesses across Australia and New Zealand.
The Reckon software range, formerly branded as 'Quicken', covers the accounting and documentation needs of small businesses, large businesses, professional accountants and even lawyers. So what can Reckon offer to your business? Find out as Canstar Blue dives into the detail.
Reckon accounting software
Reckon offers a wide range of products and packages for companies of all kinds of sizes, from sole traders to large businesses. While the main focus is on accounting software, the company also offers more software solutions for other kinds of business needs.
Reckon One is the software suite designed for small businesses and sole traders, while larger businesses are served by Reckon Accounts Hosted. Professional accountants and bookkeepers can use Reckon APS (practice management software), Reckon Docs (for business paperwork such as company registration, compliance, SMSFs and employment contracts), and Reckon Elite (for a complete tax, compliance and practice management package). Lawyers and law firms use Reckon Billback, Reckon Docs (with property and business searches), and Virtual Cabinet.
SmartVault (for Reckon Accounts) offers a cloud drive with security and productivity features designed for businesses, while Virtual Cabinet is a document management system that adds the ability to send and approve files with clients online. Reckon Loans offers businesses loans, while Point of Sale is unsurprisingly a sales management program.
Other recent products under the Reckon banner are BetterClinics, an online health practice management system for allied health professionals, BetterBookings, which provides scheduling software for online bookings, and Reckon Ecommerce to help build a small business platform online, giving businesses plenty to consider, regardless of which industry you operate in. 
Within these different software products are a mix of annually licensed and monthly subscription-based price models.
MYOB Accounting Software
Looking to make dollars and cents of your personal or small business finances? MYOB's accounting software includes options for invoicing, payroll, expenses and more. For more information on the featured plans below, click the button below to be referred to MYOB's site.
For businesses getting started with accounting software

Track income and expenses
Create and send invoices and quotes
Manage tax and basic reports
Connect up to 2 bank accounts
Optional Payroll: $1.50/mth per employee. Pay up to 2 employees
30-day free trial available
50% off for first 3 months. New customers only. T&Cs Apply.

from $12.00/month
min. cost $24.00 $12.00 over 1 month
Go to site
For growing business taking the next step and employing more people

Track income and expenses
Create and send invoices and quotes
Manage tax and advanced reports
Connect unlimited bank accounts
Optional Payroll: $1.50/mth per employee. Pay unlimited employees
30-day free trial available
50% off for first 3 months. New customers only. T&Cs Apply.

from $25.00/month
min. cost $50.00 $25.00 over 1 month
Go to site
Online or offline accounting software with job tracking and inventory

Track income and expenses
Create and send invoices and quotes
Manage tax and advanced reports
Connect unlimited bank accounts
Track jobs with budgets
Manage inventory and bill by time*
Included Payroll: No additional cost. Pay unlimited employees
30-day free trial available
50% off for first 3 months. New customers only. T&Cs Apply.

from $60.00/month
min. cost $120.00 $60.00 over 1 month
Go to site
What features does Reckon offer?
Small businesses are best served by Reckon One, the company's tailor-made small business accounting software. The base software includes the following functions and features:
See cash flow in real-time
Unlimited bank reconciliations
Budgeting, GST & BAS reports
Free 24/7 Reckon support
Multi-layered data security and SSL encryption
Automatic data backups
Share your data with your accountant or bookkeeper
20+ reports to generate
Invite unlimited team members
Free mobile app (iPhone/Android)
Free, regular feature updates
Data stored in Australia on AWS servers
Manually import your bank statements, then categorise unlimited transactions (or add-on BankData for automatic imports)
Free Reckon Invoices app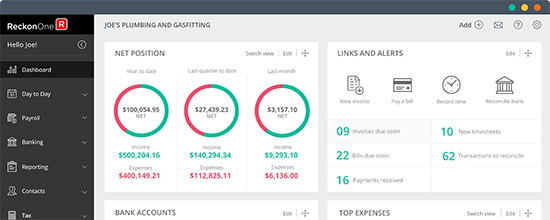 What plans does Reckon offer?
Unlike many other online accounting software platforms, Reckon One doesn't come as a set of tiered packages. Instead, the company offers a Basics plan for $10/month, with a range of add-on features to choose from for a few extra dollars per month each. This means you can essentially build your own ideal software, and avoid paying more for functions you don't need. Add-on modules are categorised as Essentials, Pro and Premium, and are charged as an additional cost, with the Essentials priced at $25, the Pro at $35 and the Premium plan at $49 per month.
Invoicing
Generate customisable invoices
Send invoices from your mobile
Set up automated or recurring invoices
Set preset tax codes to automatically calculate GST and other taxes
Receive payment for invoices by MasterCard, Visa, American Express
Connect to online payment service providers, such as Pinch Payments or PayPal
Enter and pay bills
Store your documents for easy reference and access during tax time
Convert estimate to invoice
Plus in the Pro version:
Sales and purchase approvals process across your different teams
BankData
Connect to your bank accounts and credit cards using BankData (with participating banks)
Streamline the bank reconciliation process
Automatically import transactions
Payroll
Unlimited employees
Pay employees & track leave
Calculate superannuation and obligations
Project employee leave balance
Process manual and scheduled pay runs
Automatic compliance updates
Assign pay items to a specific project (with the Projects add-on module)
Produce SAFF files to meet SuperStream compliance
Plus in the Pro version:
Lodge SuperStream compliant file automatically via NAB Super Pay or Ozedi SuperStream Gateway
Projects & Jobs
Create projects & sub projects
Bill projects and sub projects (with Invoices add-on module)
Project reporting
Plus in the Pro version:
Track and bill customers by project (with Invoices add-on module)
Track suppliers by project
Set up item rate by project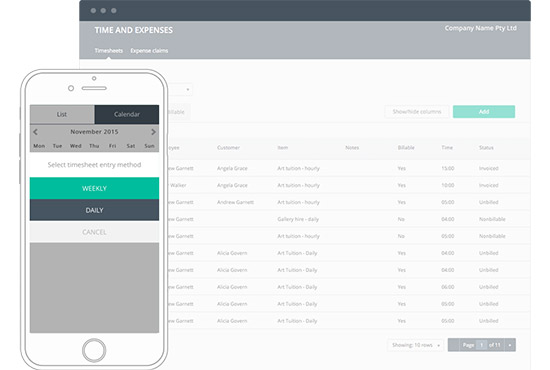 Time
Daily & weekly timesheets
Expense tracking
Track time for employee hours
Email & print timesheets
Enter employee expense claims in a batch
Plus in the Pro version:
Project reporting
Bill time & expenses (with the Invoices add-on module)
Timesheets tracked against projects or customers (with the Invoices add-on module)
Bill time & expenses against projects or clients (with the Invoices and Projects add-on modules)
Track expenses against suppliers
Expense approval
Timesheet approval (coming soon)
Should I choose Reckon accounting for my business?
Reckon One really stands out for its affordability. Even if you add the most expensive version of every module to your subscription, that comes to $49 a month – far less than the most expensive tier of other accounting software packages. However, whether or not this is good value will depend on what you want to get out of your software. While it's cheaper, it seems that it doesn't have as many features and functions as some of its competitors – but maybe that's what you're looking for? Every business is different, but if you're looking for cost-effective account solutions you should look further into Reckon One to see if it can meet your business needs.
About the author of this page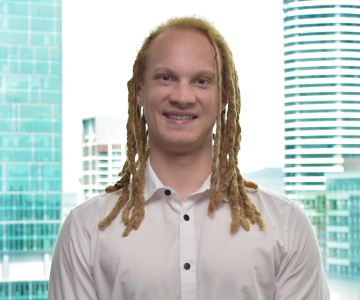 This report was written by Canstar Blue's Content Projects Lead, Dean Heckscher. He's our resident expert on all things automotive, health & fitness, streaming and more. Dean is also one of Canstar Blue's customer research report producers, helping to turn complicated subjects into easily-digestible information for our readers. He's passionate about helping consumers make better-informed purchase decisions on all manner of consumer goods and services.