Asus Tablets Review & Guide
With the increasing prominence of the use of tablets within households, they seem to be a worthwhile investment from both an entertainment perspective, as well as a productivity perspective. But for all the positives and functionalities associated with the tablet, it can be confusing as to which one you should go for, with the market giving consumers plenty of options. While you can't really complain about being spoiled for choice, it can make the end decision a tough one.
Asus has been designing, manufacturing and developing computers and computer accessories since the 1980s, with the company expanding to become a global technology corporation. Despite the expansion, it remains close to its roots, with computers and handhelds such as tablets the primary focus of the company. As a result, it provides consumers with a range of products, which you can check out below.
Asus Tablets
VivoTab 8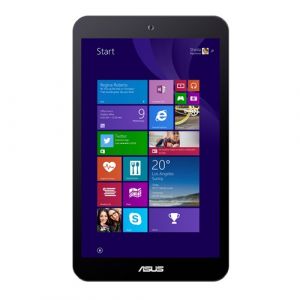 The VivoTab 8 continues the partnership between Asus and Microsoft, with the Asus product coming with Office 365 and Windows pre-installed. Built for those who like to work on the go, the VivoTab 8 contains an Intel Quad-Core 1.86GHZ processor to help keep things moving smoothly, with the 8inch display enough to keep eyes on reports and figures. An additional detachable keyboard is also available to keep on top of the workload.
But it's not just all work with the VivoTab 8, with plenty of features for general day-to-day use, as well as downtime. The VivoTab 8 contains two 2MP cameras, plus Wi-Fi and Bluetooth 4.0 compatibility, as well as the Miracast function, which allows users to stream multimedia files from the tablet to the TV for a bigger entertainment experience.
The VivoTab 8 weighs only 330g
With the purchase, users will also be granted access to Asus online cloud storage
ZenPad 10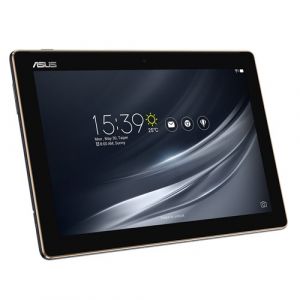 With six models in the series, the ZenPad 10 gives all households an option, with different functions and capabilities. All models weigh under 500g, making them perfect for portability, with Asus designing the ZenPad 10 with metallic features for those aesthetically-focussed.
For the very tech-savvy, the ZenPad 10 comes with a 1.3GHz processor in the majority of models, with some up to 1.5GHz, giving enough power to tackle tasks. It also comes with up to 64GB storage, plus additional online storage also available. All models come with a front and rear camera, a staple in most handheld devices nowadays, but the ZenPad 10 differentiates itself through its audio capabilities, with the dual front speakers allowing users to experience 7.1 channel surround sound for immersive movie or gaming experiences.
Asus also boast a 10 hour battery life on its top of the line model, with other models tapping out at the 8 or 9 hour mark. Additional extras include the Mobile Deck, a detachable Bluetooth keyboard, which has a connectivity range of up to 10m, which will prove handy on those lazy couch days.
The ZenPad 10 also supports Miracast as well, giving you plenty of options for entertaining
ZenPad 3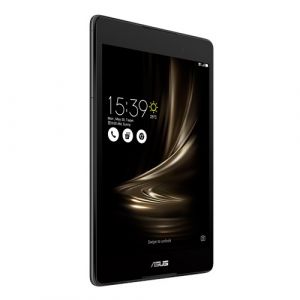 For those after something with a bit more grunt, the ZenPad 3 may be the option for you, with the 3 series offering upgraded specs and capabilities. Improvements include the inclusion of a Hexa-core processor, as well as 4GB RAM as standard, meaning the ZenPad 3 will be able to handle high quality gaming or heavy workloads.
The 3 Series also includes a dedicated display processor to produce 2K quality imaging, what Asus calls the Tru2Life+ technology, which will no doubt excite those who like to watch movies or videos on the go. The 3 series also has the same sound quality as the ZenPad 10, along with similar storage features and aesthetics.
The base model ZenPad 3 comes with an 8inch display, with the upgraded 3S producing a 9.7inch display. Both models contain an 8MP rear camera, as well as 3G and 4G compatibility. An added bonus is the Z Stylus Pen, which has been specifically designed for the 3S, for those who like to draw, create or take notes on the go.
The ZenPad 3 series has a battery life of between 10-11 hours depending on the model
ZenPad 7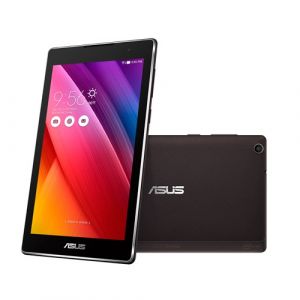 Asus' introductory model, the ZenPad 7 series offers users something small and easy, with enough functions and specs to enjoy the experience. With a 7inch screen across all models, the ZenPad 7 can still produce a 1280×800 resolution, meaning you'll still be able to watch movies or videos without sacrificing quality.
Despite the size, the ZenPad 7 still contains five speakers and even a subwoofer, giving users 5.1 channel surround sound, perfect for movie nights. Storage wise, the series only goes up to 16GB, but does allow for an increase to 128GB through a SD card.
The ZenPad 7 contains an 8MP rear camera for those special moments
The ZenPad 7 is also Bluetooth 4.0 capable, with Miracast capabilities
ZenPad 8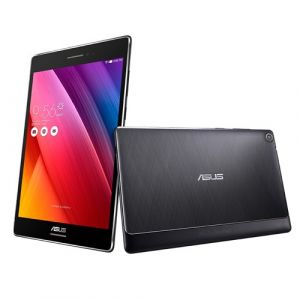 With the ZenPad 8, Asus gives consumers a solid middle ground option, with similar features to some models while offering improvements on others. With an 8inch display, the ZenPad 8 series provides 2K quality to users, with the 7.1 channel surround sound system a strong incentive for those that like their music.
The ZenPad 8 also includes a 5MP camera, as well as up to 32GB memory, which can be bumped up to 128GB with an SD card. If you're looking for an Asus product without getting too fancy, this may be the best option for you.
The ZenPad 8 has an 8 hour battery life, enough to get you through the working day
Is an Asus Tablet Worth the Money?
Considering the ever-changing electronics market, it's always recommended that you do your research and look around for the best fit, as you want your new tablet to be a comfortable to use and worthwhile addition to your busy lifestyle. Asus has been a pioneer in multiple sections of the electronics industry, with the pedigree and product history to back it up. While it does offer a good selection of products, as well as the added incentive of the partnership with Microsoft, there are plenty of other options around, so keep it on your list, but remain open-minded.