Aussies rate Lenovo best for new tablet computers
Tablets used to exist in a chasm between smartphones and laptops, but now they combine the best of both worlds for ultimate performance and portability. Many feature detachable keyboards to become what's called a '2-in-1' laptop, and the top models feature power figures similar to those of high-spec laptops. Many computer brands also make tablets, so there's a lot of choice, but where do you begin?
The tablet market is becoming saturated, with a push to the finish line to deliver more powerful units in a more portable body, with a lower price. To help you decide which tablet could be best for your needs and budget, we've surveyed users across the country to get their feedback on the device they own and use, so you can find out which are rated best by those who know best – Aussie consumers.
Canstar Blue surveyed 781 Australian adults on the tablet computer they've purchased in the last two years. Respondents rated brands on various factors, including user-friendliness, ease of handling, battery life, value for money, customer service and overall satisfaction. In our latest tablet review, four brands received the minimum sample size to be included, but only one achieved a five-star review for overall satisfaction – Lenovo.
Lenovo typed up a huge win in our latest tablet ratings, earning top marks across the board. Not only was it the only brand to get a five-star rating for overall satisfaction, but Lenovo also held the number one spot in each category – user-friendliness, ease of handling, battery life, value for money, customer service and overall satisfaction.
Best Tablet Computers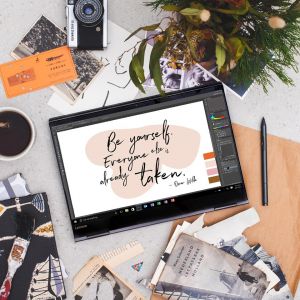 Here are the best tablets in Australia, as rated by consumers in Canstar Blue's latest review:
Lenovo
Apple
Samsung
Microsoft
It seems Lenovo has turned some Aussies off the Apple iPad, with the previous winner now dropping to second place on four stars for overall satisfaction. The latest ratings alternatively saw Lenovo as the best rated brand in all categories. It achieved five stars for a variety of factors, including everything from user-friendliness and battery life to value for money and customer service.
But Apple did still manage to score a couple of sweet wins in this year's ratings, being the only brand other than Lenovo to receive five-star ratings in any category. Samsung also received four stars overall, with Microsoft on three stars.
Tablets
Lenovo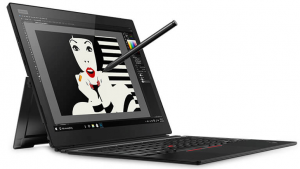 Since finishing bottom of the table in our previous review, it's clear many Aussies now have Lenovo in the palm of their hands, literally, with the brand now having the most satisfied customers of the brands compared this year.
Lenovo offers a variety of tablets from its Tab series, ThinkPad Tablet range, Yoga Book series and Yoga C series. For a budget buy, the 'Tab' series is the most affordable and includes several entertainment tablets which typically contain 1GB worth of storage, while the priciest option in this particular range comes with 3GB memory. These Android tablets usually retail from just less than $100 and reach up to $499.
It has a large selection of tablets, including '2 in 1' models', costing anywhere between $99-$3,100. The Tab series is the most affordable and includes several entertainment tablets which typically contain 1GB worth of storage, while the priciest option in this particular range comes with 3GB memory.
Lenovo rated as the best brand in all categories, including overall satisfaction, battery life, user-friendliness and value for money.
Apple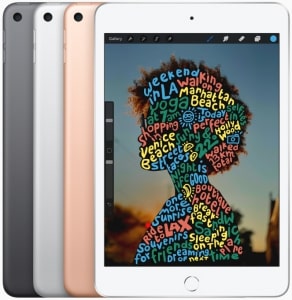 Apple arguably planted the seed of the tablet computer, or at least popularised it with the introduction of the iPad. The brand has given birth to a few more generations since these products first launched in 2010. Prices start from $599 for the Apple iPad Mini, and can set you back $2,569 for the latest Apple iPad Pro with all the bells and whistles of a 12.9-inch screen, 1TB storage and both Wi-Fi and cellular functionalities. Other versions include the Apple iPad and the iPad Mini.
If you're unsure which version of a specific model to buy, iPads with Wi-Fi-only functionality usually cost approximately $200 less than models with both Wi-Fi and cellular capabilities. However, there's only a slight difference when it comes to battery life. Products such as the 12.9-inch iPad Pro, along with the latest versions of the iPad and iPad Air, are said to provide up to 10 hours battery on Wi-Fi or nine hours when using a mobile data network.
Later generations of the iPad and iPad Air also now support Apple's full-sized Smart Keyboard and the Apple Pencil (1st generation). The newer version of the iPad Pro is similarly compatible with the Apple Smart Keyboard Folio and Apple Pencil (2nd generation).
This brand was definitely the apple of many consumers' eyes when it came to user-friendliness and ease of handling, scoring five stars in both categories. Apple received four stars for most of the remaining categories, including overall satisfaction, but got three stars for value.
Samsung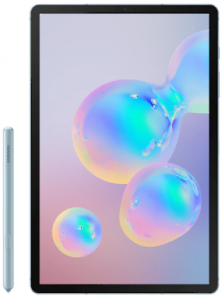 Samsung is the orange to Apple's, well, apple. The very popular Samsung Galaxy Tab series and Galaxy Tab Active series from the South Korean technology brand are strong rivals of the iPad, offering a large range to choose from and at comparably more affordable prices.
The Galaxy Tab S range can cost up to $1,499 for the brand's latest model, and apparently Samsung's "most powerful tablet to date", the Galaxy Tab S6 4G with 256GB storage. The least expensive option is alternatively the Galaxy Tab S5e, which contains 64GB storage and Wi-Fi functionality, similar to Apple's iPad Mini. Although Samsung's cheapest tablets include models from the Tab A series, which come with a wallet-friendly price tag as small as $249. The priciest model is the Galaxy Tab A, which retails for $619 and comes with 128GB storage and a 10.1-inch immersive display.
Both the 'Galaxy Tab S' and 'Galaxy Tab A' series run on the Android platform, as is usually the case with non-Apple devices. Screen sizes vary from 8" to 10.1" for Galaxy Tab A tablets, or provide 10.5" worth of "nearly bezel-less AMOLED display" for Galaxy Tab S tablets. Most models come with Samsung's iconic styluses.
Samsung achieved a respectable four stars across all research categories this year, including user-friendliness, battery life, value for money and overall satisfaction.
Microsoft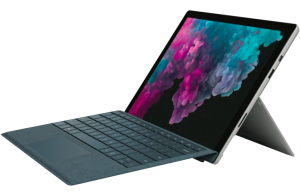 Whether you're shopping for a tablet for work or university, or if you prefer typing on a physical keyboard instead of tapping a glass screen, Microsoft has got you covered with its Surface series. This range of tablets is targeted towards users who want a flexible design. Surface tablets like the Microsoft Surface 6 Pro have an adjustable built-in kickstand and are even compatible with a Microsoft Type Cover keyboard, an additional accessory which retails for $199.95, so you can quickly switch from 'work mode' to 'Netflix-binge mode' pretty easily. For people who tend to use the tablet for writing or drawing, the Surface Pen stylus is also usually sold for an extra $139.95.
Microsoft Surface tablets can range from just less than $600 and reach up to a whopping $3,186 for the Microsoft Surface Pro 7 i7, which comes with 1TB storage and 16GB memory.
Microsoft rounded out the results with three stars across the board, including for battery life, value for money and overall satisfaction.

Which tablet should I buy?
What makes the best tablet computer ultimately depends on what you need. Our research showed that one in five Aussies admitted to not using their tablet as much as they thought they would, so maybe try making a list of things you'll realistically do, need and want from a tablet before you get out your credit card.
Are you a student looking to ditch the notebook and go digital? Or maybe you simply prefer to use a keyboard like the 20% of consumers who said they have a keyboard with their tablet. Then you might want to consider Microsoft's Surface Pro range, Samsung's Galaxy Tab A series or certain Lenovo tablets. The Apple iPad could also be worth thinking about, as long as the model is compatible with accessories like the brand's Smart Keyboard. But also make sure you check out models from the many other brands which allow you to attach a keyboard accessory. If you can't quite let go of the ol' pen and paper, both Microsoft and Apple sell additional stylus pens to use on their tablets.
Nearly two in five respondents surveyed (39%) said they bought a new tablet because they like having a bigger device to use than their phone, while one in eight (13%) people were happy to replace their laptop or home computer for a smaller tablet. But whatever type you choose, compare models from a variety of brands to make sure you're getting the best deal out there.

About the author of this page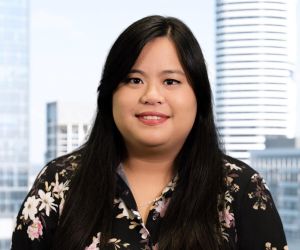 This report was written by Canstar Blue's home & lifestyle journalist, Tahnee-Jae Lopez-Vito. She's an expert on household appliances, grooming products and all things grocery and shopping. In addition to translating our expert research into consumer-friendly ratings reports, Tahnee spends her time helping consumers make better-informed purchase decisions on all manner of consumer goods and services, while highlighting the best deals and anything you need to be aware of.
Compare Mobile Broadband Plans
Picture credits: Denys Prykhodov / Shutterstock.com