Apple leads the way in tablet satisfaction
Tablets used to exist in a chasm between smartphones and laptops, but now they combine the best of both worlds for ultimate performance and portability. Many feature detachable keyboards to become what's called a '2 in 1' laptop and the top models feature power figures similar to those of high-spec laptops. Many computer brands also make tablets, so there is a lot of choice, but where do you begin?
The tablet market is becoming saturated, with a push to the finish line to deliver more powerful units in a more portable body, with a lower price. To help you decide which tablet could be best for your needs and budget, we've surveyed users across the country to get their feedback on the device they own, with their feedback reflected in our star ratings table above. Apple has come out on top in 2018, scoring five stars for user friendliness, battery life, handling and customer service. Top marks for other brands were generally few and far between, but other notable performances include:
Acer: Five stars for value for money
Samsung: Five stars for battery life and value for money
No longer are tablets the sidekick of Grey Nomads over the age of 65 – they're now powerful devices for both work and play. Such is the case that Apple's 'What's a Computer?' ad campaign is eerily true in that tablets could replace the laptop at a moment's notice, and consumers are ready:
What's your tablet of choice?
Brand loyalty is a major factor, with more than half of survey respondents saying their tablet brand is the same as their smartphone. So Apple users tend to be brand exclusive, same with Samsung users and so on. But questions about cost also play into it, because tablets – especially the high-end ones – aren't exactly a cheap purchase.
Survey respondents spent a touch under $600 on their tablet, on average, with 86% of them buying outright.
For the 14% on a plan, the average monthly cost for that plan was $45, which usually includes a mobile broadband SIM card as well.
So you've got your tablet, but now what do you do with it? While most support Wi-Fi connectivity, many others also support 4G data connectivity so you can connect on the road and at home.
Postpaid Mobile Broadband Plans for Tablets
Postpaid plans come with the benefit of often having a tablet bundled into the equation. For example, with Telstra you can bundle the latest Apple iPads from about $55 a month, which includes at least 1GB of data. Samsung tablets can also be bundled from about $30 per month. Of course, SIM only deals are also available and smaller providers may provide good 'bang for buck'. Other providers worth keeping an eye out for include Jeenee Mobile, Exetel, Virgin Mobile and Vodafone. See a selection of plans here:
Prepaid Mobile Broadband Plans for Tablets
Prepaid mobile broadband can be good for those who want to test the waters first, or for users who don't want to have the hassle of recharging every single month. Once data runs out on prepaid, no extra charges are usually applied unless you manually recharge. Selection in the prepaid space is usually more limited, with the smaller telcos often dominating. Providers worth keeping an eye on here are Amaysim, OVO Mobile, Kogan Mobile and Lebara. Plans below:
Top Tablet Brands
There are many brands out there, but our user ratings cover what you'd normally consider the biggest of the bunch. To help you decide which is best for your needs, here is an overview of each:
Apple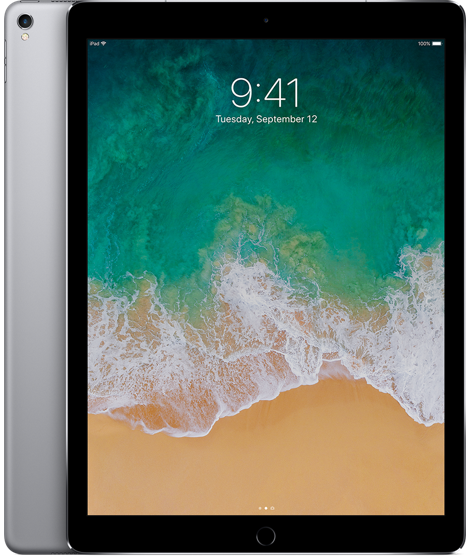 Apple has marketshare on lock, and arguably gave birth to the rise of tablets in the first place. With its iPad range, users have the option of four colours – gold, rose gold, silver or space grey and storage options of 32GB, 128GB, 256GB or 512GB. Prices for the regular iPad start at under $500, while for top-spec iPad Pros you can expect to pay upwards of $1,900. Apple was a clear winner in customer satisfaction, also achieving exclusive top marks for user friendliness, ease of handling and customer service. It did score three stars on value, however, but customers were still evidently satisfied.
Acer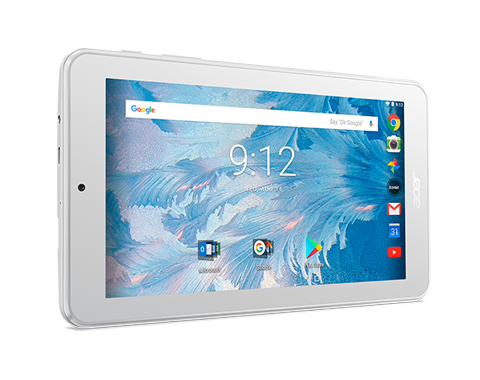 You may not have thought of Acer when it comes to your next tablet purchase, but it offers a strong range of five tablet models. It starts with the Tab10 series, which starts at under $200. Other models include the 'One 7', 'One 8', 'One 10' and the 'Predator 8' gaming tablet, with the cheapest models costing just $100 or so. The latter model features 'Quadio' speakers, hand grips, an intel x7 processor, a 5MP camera and more. Acer was as solid performer in this year's review with four stars overall, but getting top marks for value for money.
HP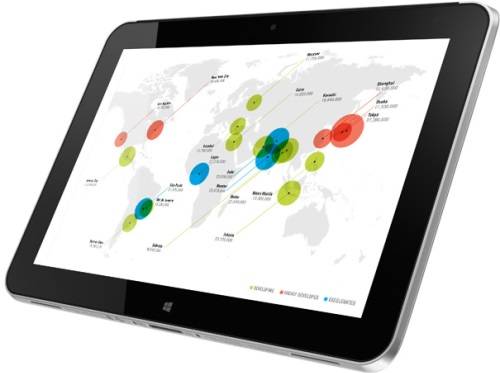 HP has a large range of '2 in 1' laptops and tablets, for home or business. They usually feature slick finishes and top-spec performance. Arguably the top-of-the-line series is the 'Elite' range, which features detachable laptops and the 'ElitePad' series. They usually feature top-end Intel processors, thin frames and lengthy battery lives up to around 16 hours. Prices for the business inspired Elite series start at around $1,800 up to nearly $4,000 for the most high-end models. HP was a solid all-round performer in this year's tablet ratings, with four stars in most research categories, including user friendliness, battery life, value for money and customer service.
Samsung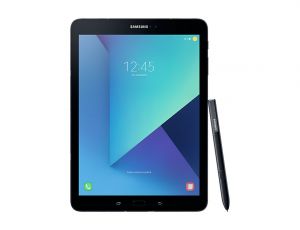 Samsung, as the main rival to Apple, produces a strong range of tablets. There are two distinct series of tablets in the Samsung range – the 'Tab S' and 'Tab A'. Both series run on the Android platform, as is usually the case with non-Apple tablets. Generally speaking, the Tab A series is the cheapest in the range, with prices starting at about $200. Screen sizes vary from 7" to 10.1". The Tab S tablets start at about $450 to upwards of $1,000. Most high-end models come with styluses and up to 64GB in storage space. Samsung was a solid performer in this year's review, achieving four stars overall but scoring top marks for battery life and value for money.
Lenovo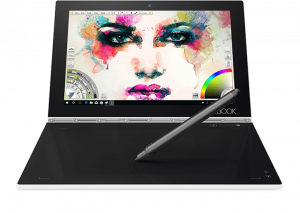 Lenovo produces a pretty large range of tablets, including '2 in 1' models. In the tablet specific range, there are three series – the Tab3, 4 and 10. In the 2-in-1 series there is the ThinkPad, Miix Windows OS series, Yoga series and the Yoga 260. Prices for the entry-level Tab3 start at just $100 or so, while the Yoga series starts from about $700, and the Miix series using the Windows OS can cost upwards of $1,500. Lenovo rounded out this year's ratings with just three stars for overall satisfaction and for most other research categories, except for value for money where it achieved four stars.