D-Link Wireless Routers Review
Routers – you may not know the exactly technology that goes into them, but know they are what you need to get linked up to the internet. D-Link is one of the more prominent providers in the wireless routers space, and produces a relatively short but sweet range of high-performance ones. 'Gigabit', 'MU-MIMO', 'dual-band', and other jargon will be explained in this review along with what you can expect to pay for a D-Link router. But first, be wowed and somewhat frightened by this D-Link 'Cobra' promo:
D-Link Wireless Modems & Routers
D-Link has a pretty comprehensive range of routers – from the fandangled models with lots of antennas and an ominous design, to the basic budget-friendly models within arm's reach for those looking to save some money. Review the range in further detail below. And this is how you tell the difference between D-Link routers and modems:
D-Link MU-MIMO Modems & Routers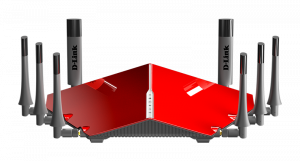 The latest bit of jargon to hit the wireless router world, MU-MIMO basically stands for Multi-User, Multi-Input, Multi-Output. This acronym means the wireless router is capable of handling several devices at once. Traditional routers may prioritise devices one at a time, but with MU-MIMO, routers can support up to four devices at once. There are three models with MU-MIMO onboard:
DSL-5300 'Cobra': AC5300
DSL4320L 'Taipan': AC3200
DIR-895L: AC5300
DIR-882 'EXO': AC2600
DIR-878: AC1900
The AC5300 represents the pinnacle of wireless speeds in D-Link's line-up. It is tri-band meaning it has two 5.0Ghz bands and one 2.4Ghz band for faster speeds and less lag. The '5300' component also means it's capable of supporting up to 5.3Gbps speeds in total.
Routers feature up to 2 USB ports for media sharing and printing wirelessly.
As these routers are at the top-end of the spectrum, prices aren't exactly cheap. The AC1900 model fetches around $250, while the EXO is around $300 and the AC5300 models are upwards of to $700. For uncompromising performance, these routers are well worth a look into but you will have to budget for it.
D-Link Gigabit Modems & Routers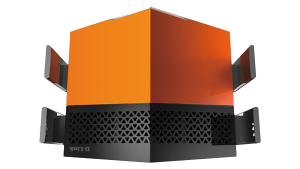 If you still desire something capable of gigabit wireless speeds but don't want to pay a premium price, D-Link again has you covered. With a shorter feature set, these routers can balance this with an arguably nicer price. Many are similar to the routers featured above just without the 'MU-MIMO' feature tacked on. Models are:
DIR-890L: AC3200
DIR-885L: AC3150
DIR-879: AC1900
DSL-2900L 'Viper': AC1900
DSL-2890AL: AC1750
DSL-2888A 'Python': AC1600
DVA-2800 'TalkBox 2800': AC1600
DIR-850L: AC1200
DSL-2885A: AC1200
Once again, the AC classifications are generally indicative of the maximum wireless speeds on offer. The AC3200 is capable of tri-band connectivity, supporting two 5.0Ghz bands, and one 2.4Ghz band. Up to 2 USB ports are available for both wireless printing and media sharing across the whole network.
The DIR-850L and DSL-2890AL models feature a personal cloud system where users on the network can access content from the cloud anywhere and at any time.
Prices max out at about $450 for the 885 and 890 models, while the 879 model can be found for just under $300 and the cloud router can be found for just under $160.
D-Link 'N' Modems & Routers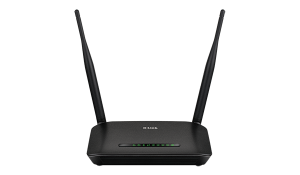 If you're on an ADSL connection and don't demand the latest & greatest, D-Link's 'N' routers may be for you. They often don't possess gigabit wireless speeds, MU-MIMO technology or all the greatest tricks but they do often come with a nice price. Below are the models on offer:
DSL-2877AL: AC750
DSL-G225: N300
DSL-2750U: N300
DSL-2740M: N300
The AC750 model is dual-band and is suitable for both ADSL and VDSL (cable) connections and is capable of up to 750mbps wireless speeds across the two bands. It also features a USB port for media sharing or wireless printing.
With these cheaper routers you will have to consider if they are NBN-ready. Spending extra now could save you in the long run.
This router is available for around the $180 mark, while the others can be found for under $100 – even as low as $60. While they don't feature the latest technology, they do feature lower prices. If on an ADSL connection they may be all you need, however keep an eye out when NBN is supposed to be rolled out in your neighbourhood, and find out if your router is suitable.
Is a D-Link Router Worth the Money?
D-Link has a pretty comprehensive list of routers & modems, with something out there for nearly every budget. For those looking for unparalleled performance and the latest technology, D-Link's MU-MIMO routers may be suitable, but at upwards of $700 for the latest models, not everyone will be able to enjoy these.
With prices from as low as $60 to upwards of $700, D-Link has a broad spectrum of prices to target different areas of the market.
Those looking at a router for their NBN connection may find the simple gigabit routers suitable. Those still on the humble old ADSL connection may get value for money out of the cheaper 'N' routers. In any case, it may pay to look at D-Link the next time you're in the market for a new router or modem.
About the author of this page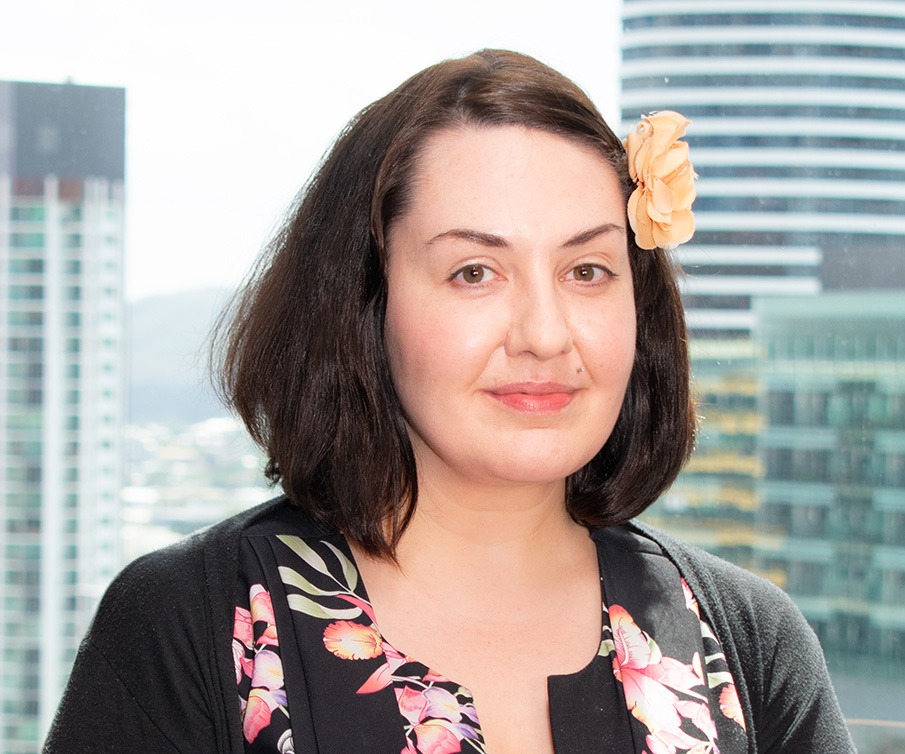 This page was written and is regularly updated by Canstar Blue's Telco Editor, Tara Donnelly. Having spent more than seven years writing for and editing telco comparison websites, she's an expert in all things phone & internet, including NBN plans and how to find the best deal for your family. She loves to highlight the next best NBN deals, while also flagging the things you need to be aware of. Tara also acts as a spokesperson for Canstar Blue.