iiNet connects best with Aussies routers review
Slow internet can be a struggle for many Australian households, with plenty of our favourite gadgets and services requiring a reliable connection to get the most out of them. But as much as we'd like to simply blame our providers for slow internet, it can sometimes be the modem itself that's standing in the way of a good time. So, it's best to know what you're getting yourself into when it comes to selecting and using a router for your home, as it might save you some frustration down the line.
With plenty of brands and models available – and many internet providers bundling modems into their internet deals – narrowing down your options can be a buffering challenge. Add in all that industry jargon and a modem can be a tough buy indeed. That's why Canstar Blue produces an annual review of routers and modems to find out which are up to speed with Aussie customer satisfaction, and which are lagging behind the times.
Best Wireless Routers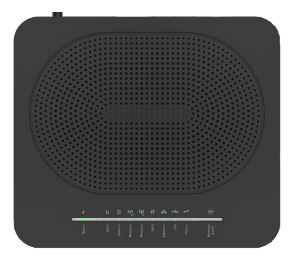 This year, close to 1,000 Australian adults told us about their experiences with the big-name modem providers listed. The eight brands have been rated in the following order for overall satisfaction:
iiNet
Huawei
Telstra
Netgear
TP Link
Netcomm
D-Link
Optus (Sagemcom)
Taking out the top spot for 2020 is iiNet, which scored an impressive five stars in every reviewed category (including overall satisfaction). It's a tremendous result for the TPG-owned brand, and a massive step up from last year's third place ranking.
Rounding out our top three modem and router brands of 2020 are Huawei and Telstra, in second and third place respectively. This year also sees the inclusion of Optus-sold Sagemcom devices, as well as modems from TP Link, D-Link, Netcomm and Netgear.
Read on as we guide you through everything you need to know about routers and modems, and explain what the eight brands in our review have on offer.
Top Wireless Routers
There are many brands and products out there, with some boasting similar-sounding names. This makes it difficult to find the wireless router that will be best for your needs.
A lot of internet providers will also give you a router when you sign up to a plan – often their own brand, or a re-branded one. However, the following eight brands can generally be considered as some of the biggest of the bunch. Here is an overview of what each has to offer.
iiNet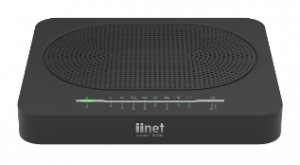 One of three brands in this list that provides home internet plans as well as modems, iiNet may be a handy option if you don't mind what type of router you get with your internet plan, or you don't need a modem with all the bells and whistles. Modems are available from $0 on selected fixed-line broadband plans, or from $59.95 upfront on NBN plans (plus delivery).
iiNet currently uses two models for NBN customers, the TG-789 Broadband Gateway and the TP Link VR1600v; both options include 4 x Gigabit Ethernet ports and dual-band WiFi (5GHz and 2.4GHz). If you're not on an NBN plan, you can also pick up ready-to-go modems for DSL, cable, FTTB, VDSL and ADSL2+ options.
This year's ratings have seen iiNet achieve a perfect score, bringing home five stars in all six research categories, including overall customer satisfaction. This is a serious step up from the company's previous result, which saw iiNet average four stars across each category and rank third out of our eight included brands.
Huawei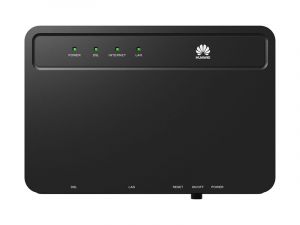 While better-known for its mobile phones, Huawei offers a number of modems and portable USB dongles for consumers to use, making it a worthwhile option for those constantly on the move. Dongles include the E3372 and E8372 models, with the latter providing both Wi-Fi and LTE+ capabilities, multi-device connectivity and a minimum download of 150Mbps.
For those looking for a home internet solution, Huawei offers models such as the MT992 modem, which includes DSL uplink and multiple ports to suit your household. Similarly, Huawei also sells cluster routers for your business.
Huawei came in second place in our 2020 ratings, achieving four stars for overall satisfaction, reliability, reception, design, and ease of use, and five stars for speed.
Telstra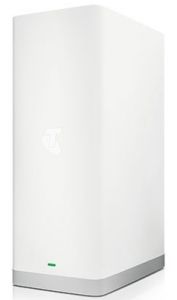 Another brand to offer both internet plans and outright modems, Telstra offers a an easy-to-use Smart Modem Gen 2 with NBN, cable, and ADSL home broadband plans. This modem can be bundled in with eligible broadband plans, or bought outright from $216.
Telstra's Smart Modem also comes with 4G mobile backup, meaning that in the event of a network issue you'll automatically be connected to Telstra's 4G mobile network. This modem also features four gigabit Ethernet ports and dual band capability, but if range is an issue in your household, Telstra also offers a Smart Wi-Fi Booster for added reception.
Telstra scored four stars for overall satisfaction in our 2020 ratings, with a five-star result for range of reception and four stars in all other categories.
NETGEAR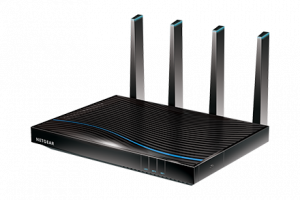 One of the best-known brands in the world of routers, NETGEAR has proved a popular option for many households, with the brand also commonly used by internet providers in bundled deals. Not as readily available if you're looking to purchase a modem outright, its modems are available through electronics retailers such as JB Hi-Fi.
Split into a number of model lines, the modem that will likely get you most excited is the 'Nighthawk' range, which includes a minimum of three antennas as well as VDSL and ADSL compatibility and wireless speeds of up to 4.6Gbps on $800+ models. However, cheaper options are available, with pricing beginning from around $79 upfront.
NETGEAR was rated four stars for overall satisfaction, and achieved four-star results for reception, speed, and ease of use.
TP Link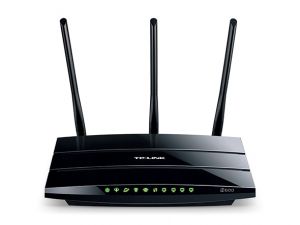 Offering models in either the Archer or TD range, TP Link provides options for all budget and usage needs, regardless of how internet-hungry your household is. The TD range is available in both 150Mbps and 300Mbps models and includes multi-functional USB ports and dual WAN ports, making it easy to use for both NBN and ADSL connections.
If you're looking for something really serious, the Archer series might be more your speed, with most models having at least three antennas. This range is a little more expensive than the TD series, but does offer top-tier performance for bigger households and serious users.
TP Link achieved four stars for overall satisfaction, as well as four-star scores for reliability, speed, and reception.
Netcomm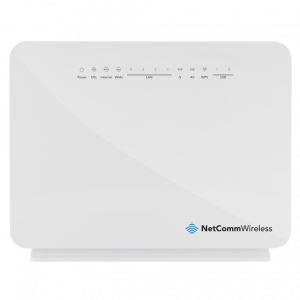 Often used by internet providers in their bundled deals, consumers can additionally pick up a Netcomm modem from their local electronics store, with the Australian brand a popular option regardless of your internet needs. Prices are usually in the below-$250 range when buying outright, making the brand an affordable alternative to ultra-expensive hardware.
With NBN and ADSL models available, selected Netcomm modems include features such as a dual band Wi-Fi hotspot for both 5GHz and 2.3GHz frequencies, allowing everyone to get in on the action.
Although Netcomm was last year's winner, the brand dropped to sixth place in our 2020 report. Netcomm achieved three stars for overall satisfaction, with a five-star rating for ease of use.
D-Link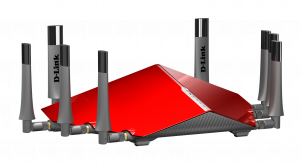 Offering a diverse range of modems and routers to suit all household sizes and budgets, D-Link modems can be purchased online via the D-Link website or just through your local electronics retailer. With range extenders and mobile broadband products also available, D-Link may be worth checking out regardless of whether you're looking for a modem for your house, or something for on-the-go internet use.
While offering models for smaller households that don't require a lot of firepower, D-Link also provides plenty for those looking to 'go big' on their routers. With the Cobra and Taipan models certain to catch your eye with their design – as well as their tri-band Wi-Fi capabilities – they are also some of the most expensive models available on the market.
D-Link scored three stars for overall satisfaction in our 2020 report, as well as three stars in all other categories.
Optus (Sagemcom)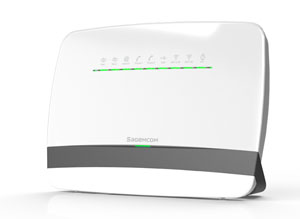 Another telco supplying modems with broadband plans, Optus provides Sagemcom F@st models to NBN, cable, DSL and DSL Direct customers. All modems come with step-by-step set-up and troubleshooting instructions via the Optus@Home app, with additional support available on line, in stores and over the phone.
The standard Sagemcom F@st 5366TN model included with Optus plans offers improved WiFi range and stability, thanks to its 4×4 MU-MIMO capabilities. Like other brands in our review, it also includes 2.4GHz and 5GHz dual band support.
Optus Sagemcom routers scored three stars for overall satisfaction in our 2020 ratings, with a four-star result for design.
Aussies still sticking with telco-supplied modems
With close to 1,000 of this year's survey respondents having purchased a new router or modem in the last 24 months, it's important not to overlook the impact picking the right hardware can have on your broadband experience. However, it seems that overall we're lazy when it comes to buying broadband equipment – 80% of respondents admitted to buying their router through their telco, with 61% purchasing it as part of their internet plan.
42% of respondents agreed that their router provides enough range for their entire house, but only 29% believe that their choice of hardware has improved their internet speed. With just 5% of respondents claiming to have researched routers before buying, and only 11% aware of the differences in router standards, there's a huge knowledge gap among Australian broadband users that could mean many of us are missing out on getting the best performance from our internet plan.
On average, Australians spend around $166 on a new router. So if you do have the means to splurge, it may be worthwhile increasing your budget for a purchase that can take your NBN or broadband connection from average to outstanding.
Compare NBN Plans
Unlimited Premium Evening Speed (NBN 100) Plans
The following table shows a selection of published unlimited Premium Evening Speed (NBN 100) plans on Canstar Blue's database, listed in order of monthly cost, from the lowest to highest, and then by alphabetical order of provider. Use our comparison tool above to see plans from a range of other providers. This is a selection of products with links to referral partners.
Unlimited Standard Plus Evening Speed (NBN 50) Plans
The following table shows a selection of published unlimited Standard Plus Evening Speed (NBN 50) plans on Canstar Blue's database, listed in order of monthly cost, from lowest to highest, and then by alphabetical order of provider. Use our comparison tool above to see plans from a range of other providers. This is a selection of products with links to referral partners.
Unlimited Standard Evening Speed (NBN 25) Plans
The following table shows a selection of published unlimited Standard Evening Speed (NBN 25) plans on Canstar Blue's database, listed in order of monthly cost, from the lowest to highest, and then by alphabetical order of provider. Use our comparison tool above to see plans from a range of other providers. This is a selection of products with links to referral partners.
Unlimited Basic Evening Speed (NBN 12) Plans
The following table shows a selection of published unlimited Basic Evening Speed (NBN 12) plans on Canstar Blue's database, listed in order of monthly cost, from the lowest to highest, and then by alphabetical order of provider. Use our comparison tool above to see plans from a range of other providers. This is a selection of products with links to referral partners.
How does a wireless router work?
A wireless router connects your personal devices – such as mobile phones and tablets – wirelessly to the internet. This is done through the router acting as a 'link in the chain' of your home's wireless network, with the wireless router forwarding IP packets from one network to another. That is to say, a router is a device that joins two networks together, in this case being the router to the internet, and your router to your devices.
Routers are also used to 'daisy chain' networks around your home. This is particularly useful if you need to get wireless internet signals into the farthest reaches of your home. This can get complicated and the signal can potentially get diluted the more 'links in the chain' you have, but wireless routers do present a convenient way to 'route' the internet around your home.
What makes a good router?
Many people just 'plug and play' with their router, but knowing about your router's Wi-Fi standards and bands, classification and features are important for selecting a capable wireless router for your needs.
Wi-Fi standards and bands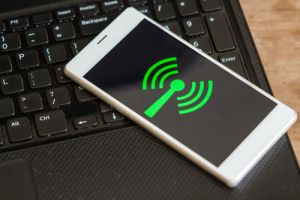 You may have seen the various numbers and letters specifying your wireless router's 'standards'. Simply put, you should be looking out for routers with the standards of '802.11n' or '802.11ac'. All standards are backwards and forwards compatible, but with data speeds increasing significantly since standards were introduced, it's important to get a router with decent standards.
The first routers only had maximum speeds of up to 2Mbps, which is obviously much too slow for today's rigorous demands. These first routers had an '802.11' standard.
11n: With its standards ratified in 2009, this specification of router is now capable of speeds up to 300Mbps.  ISPs will frequently bundle a router with this standard with your plan, but you can do better.
11ac: 802.11ac routers operate on the 'dual band' system, meaning that they run on both 2.4GHz and 5GHz Wi-Fi bands. This means less interference between devices and the potential for more uninterrupted and unadulterated speeds. These routers are capable of speeds up to 1300Mbps on the 5GHz band, with 450Mbps on the 2.4GHz band.
11ad: This amendment allows routers to operate on the 60Ghz band, which offers less congestion and wireless transfer speeds up to three times faster than the 802.11ac protocol.
11ax: Also known as 'Wi-Fi 6', this new standard is the official successor to 11ac and the next-generation of wireless tech. Although it's a new protocol, 802.11ax routers are available from companies such as TP Link and Netgear, and are suited to high-bandwidth activities such as 4K streaming and gaming.
Higher-demand usage – like online gaming and downloading large files – is likely to need the 5GHz band, while lower-demand requests such as general browsing are likely shifted to the 2.4GHz band. This frees up the higher-speed band for those who need it.
Long story short, you should ideally be looking for a dual-band, 802.11ac wireless router at minimum. Failing that, an 802.11n router will do the job, and is the cheaper option if you're on a budget –but be warned, any older standard and you run the risk of suffering from an inferior speed capacity.
Wi-Fi Classification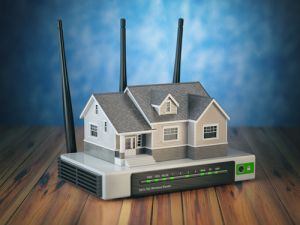 Beyond the standards stipulated above, there are a few other numbers and letters to look out for when buying a wireless router. You might have seen codes starting with an 'AC' or 'N', followed by a three or four-digit number – N600, AC1900 and so on. This is the Wi-Fi classification and it's worth paying attention to it. The numbers stipulate, with dual-band routers, the combined speed of both bands, rounded to the nearest 100. For example, (stay with us) 'AC1900' roughly means a 600Mbps link speed using the 2.4GHz band, and 1300Mbps using the 5GHz band.
AC1900 is one of the fastest classifications out there
Big number = big speed (usually)
So, the next time you see one of these classifications when shopping for a wireless router, know that the number roughly translates to maximum link speeds, and the faster your internet has the potential to be. However, as with most technology-related things in life, it takes two to tango:
To get the most potential from your fancy, top-shelf router, you'll need a compatible device. It's no good having a router that has an 'AC1900' designation if your devices around the home only have a link speed of 'N600'.
Bigger numbers usually mean more money spent, but having older devices around the home can make purchasing a premium router a big waste of money.
Your devices will still work with the router, but it likely won't live up to its full potential.
Your wireless router's classification is an important figure to look at, but do keep in mind that buying big doesn't always equal big value if your devices don't have the same designation.
You may also be interested in:
Single-band Vs. Dual-band Modems
In a market full of numbers and abbreviations, it can be tough to figure it all out. But one of the main things that you should be focusing on when it comes to finding a modem is whether it's a single-band or a dual-band model.
A single-band modem uses the 2.4GHz band and has only one wireless signal, while a dual-band modem uses both the 2.4GHz and 5GHz bands, allowing you to connect and use either wireless signal for your devices. Having two bands allows more devices to be connected without affecting the speed and strength of your internet (unless you're connecting an army's worth of phones and laptops).
As a result, single-band modems will suit smaller households who are looking for an affordable modem, or who don't have a lot of devices to connect, while a dual-band modem will be suitable for most households, generally giving you a stronger signal strength and higher internet speed, although this will be dependent on your provider and plan.
Tri-band modems
In addition to single and dual-band modems, there are a number of brands that offer a tri-band modem, which, as the name implies, broadcasts three different signals. A tri-band modem will host one 2.4GHz signal, along with two 5GHz signals, in an effort to ensure you have a seamless internet connection, particularly if you have multiple people and devices using a 5GHz signal. As a result, tri-band modems are the most expensive modems you can purchase, and are generally only worthwhile for larger households, or those who have plenty of devices that need high-speed connections.
Wireless Router Features
Wireless routers generally vary in cost when they possess more bells and whistles and any nifty features. Features such as router range, connection quantities, security, and software designations – among other features – can all make or break a router experience.
Router Range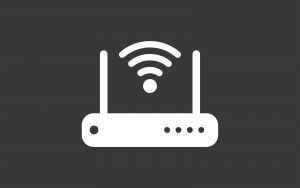 The irony of a 5GHz band is that it can actually reduce the range of your router, as the higher frequency is more susceptible to obstacles. To increase your chances of a fast connection, you'll need both a compatible device and fewer obstacles for the band to contend with. 2.4GHz bands  are less susceptible to any obstructions and distance; however, with the two bands over the same distance and with no obstructions, the 5GHz one will be quicker.
While the 5GHz band may be great if your router is sitting directly in front of you, if you're upstairs in another room surrounded by walls, while the router is downstairs in the kitchen, you might find yourself being connected to the 2.4GHz band more often. With only 42% of 2020's survey respondents stating that their router has enough range for their entire house, buying a 5GHz wireless router may be a waste of money, though one with dual-band connectivity can still be a great investment.
Connections
Routers with an 'N' classification can support a maximum of 30 device connections, while 'AC' routers can support around 100. This is likely why the free Wi-Fi in public is so slow, as everyone is trying to connect and is overwhelming the wireless router. While 30 connections is probably more than enough for your household, if you're running a small business with frequent clients and a few staff all trying to connect, you might find your wireless router in need of an upgrade.
Security and Software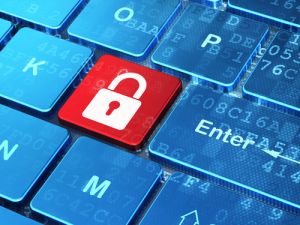 Routers themselves act as a form of firewall simply by adding another 'link in the chain' for potential hackers and attacks to contend with. However, some routers offer additional security features, such as:
Support of third-party firmware to boost security firmware.
Some routers have built-in parental controls to block certain sites or information, with some having timeslot locks.
Modern routers commonly feature a 'guest access' capability, where you can create a separate network so that your home network isn't jeopardised by opening up your Wi-Fi to many different guests and visitors.
These are some of the features you can expect on today's routers. Of course, all routers should also allow you to change the password given to you to one of your choice.
Other Features
Other features clearly fall under the 'bells and whistles' category. Some routers feature extra support for wireless printers, as well as various USB slots for plugging in any media drives that can be accessed by everyone on the network. Other features, such as gigabit LAN ports, are also handy for getting the best speed possible, to connect your device directly with the wireless router. Ideally, good routers should have multiple LAN ports. These are just some of the features you can expect, and generally the more you spend the more of these bells and whistles you can expect.
Wireless routers: The final link in the chain
No matter the brand of router, it pays to know a bit about the tech specs that are bandied about, as well as all the jargon related to speed and connectivity. Often, purchasing the most expensive wireless router out there isn't always the best way to go, as you'll need the latest devices to make the most of it.
If your laptop is say, over three years old, then chances are you won't be getting the most out of that fancy new top-line wireless router.
It's worth knowing a bit about your devices and if they can make the most of the latest technology, and then basing your wireless router purchasing decision from that. Chances are you could potentially save a few bucks in the process! Wireless router shopping can be a bit confusing, but with the right knowledge it can actually be a bit of fun, as well as ensuring that you can enjoy your next Netflix binge buffer-free.
About the author of this page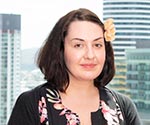 This page was written and is regularly updated by Canstar Blue's Telco Editor, Tara Donnelly. Having spent over seven years writing for and editing telco comparison websites, she's an expert in all things phone & internet, including wireless routers and how to find the best deal for your home. She loves to highlight the next best deals, while also flagging the things you need to be aware of. Tara also acts as a spokesperson for Canstar Blue.