Samsung Tablets Review & Guide
While originally marketed as the middle ground between the mobile phone and the laptop, the tablet has come into its own over the last few years, with brands getting in on the action to produce something for the creative type, the business-oriented and the household entertainer. But with so many companies jumping into the market, finding a tablet to suit your needs can be a difficult task.
Samsung has been a staple within the electronics industry for decades, with the Korean company rivaling Apple at almost every turn. The tablet sector is one such area, with Samsung releasing its first tablet in 2010 and subsequent models every year since. One of the big two electronics companies for a reason, Samsung may be the option you're looking for. Be sure to check out Samsung's tablets below.
Samsung Tablets
Galaxy Tab S3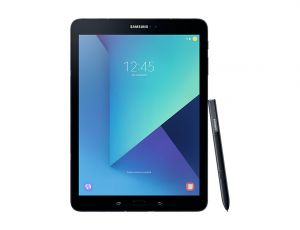 If you're after the top of the line from Samsung, then the Tab S3 is the product for you. While priced at around $1,000, Samsung stacks the Tab S3 with plenty of goodies for the whole family. With its 9.7inch display, the S3 boasts an 18% increase in CPU capabilities, as well as 3x faster graphics than the previous model, meaning you'll be able to work or play, faster.
For those big on entertainment, the S3 contains four speakers, capable of following when the tablet is switched from portrait to landscape, meaning that you won't miss a thing. It also contains a 13MP rear camera capable of recording video in 4K quality, allowing you to capture those special moments in high quality.
The Tab S3 also comes with the S Pen, for those who like to take notes or create, while the detachable keyboard can be bought separately.
Storage can be increased to 256GB with a microSD card
4GB of RAM means your tablet will run smoothly, regardless of how you use it
Galaxy Tab S2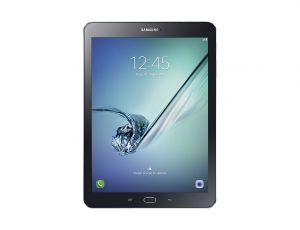 For those after something a little less costly or those who don't need the latest and greatest, Samsung offers the Tab S2 at a competitive price. Featuring a 1.8GHz Octa-core processor, the S2 will be able to keep up with your busy lifestyle or run movies with ease. Available with an 8inch or 9.7inch display, the S2 can fit into any household.
Weighing in at under 400g, the Tab S2 is 5.6mm thin, making it easy to carry and perfect for those who travel. For those who use tablets for work, the S2 also has a multi-window function, allowing two apps to run side by side, perfect for copying notes or sending messages without interrupting other tasks.
With 3GB of RAM, and a potential 256GB storage through a microSD card, the S2 could be a perfect household fit, with an 8MP rear camera suitable for family photos and events.
The S2 comes with a fingerprint scanner for added security
Galaxy Tab A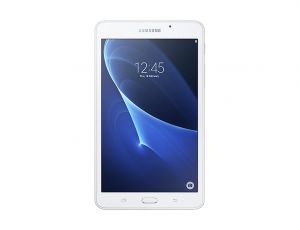 Samsung's introductory model, the Tab A gives consumers a choice of five models, all of different sizes and features to enable the best fit for the individual. With prices starting at under $200, the Tab A may also be worthwhile looking at if don't want to break the bank.
With model sizes ranging from 7inch to 10.1inch displays, the Tab A can still provide enough for all your work and entertainment needs. With two cameras, Wi-Fi and Bluetooth 4.0 connectivity, you'll be able to keep the family up to date with the latest, and with the Kids Mode with parental settings, you'll have peace of mind as well.
With 11-hour battery life, users should be able to get good use out of the 1.3GHz quad-core processor and 1.5GB RAM, keeping the whole family happy.
A stylus is also available with the most expensive model within the series
Microsoft Office is also available on some models, perfect for those who work on the go
Is a Samsung Tablet Worth the Money?
Samsung is a trusted brand when it comes to electronics, providing a range of products to suit all household types. As one of the biggest companies on the block, Samsung is also usually a go-to option for many consumers. Despite this, however, your own research into the tablet market may prove to be the best decision, as you may be surprised with what you might find from other brands.
Electronics can be a bit of an investment, so you'll want something that truly fits into your lifestyle seamlessly. As tablets are used for different tasks and purposes, you'll have to think about what you really want from a tablet, and which brand can best deliver it.
About the author of this page
This report was written by Canstar Blue's home & lifestyle journalist, Tahnee-Jae Lopez-Vito. She's an expert on household appliances, grooming products and all things grocery and shopping. In addition to translating our expert research into consumer-friendly ratings reports, Tahnee spends her time helping consumers make better-informed purchase decisions on all manner of consumer goods and services, while highlighting the best deals and anything you need to be aware of.