Review of SONIQ TVs
If you're looking to buy a new TV, you shouldn't just consider the big dogs of the market like Sony, Samsung and Panasonic. Other providers such as SONIQ are equally capable of giving you a quality TV, and you might even bag a great bargain.
If you haven't heard of SONIQ before, you're not alone. It's relatively new, having been founded in the year 2000. SONIQ's motto is to deliver quality products at affordable prices, and if you take a look at its range of TVs, you'll know that it sticks true to its word.
SONIQ has a total of 39 TVs for sale in Australia, which can be divided into the categories of UHD (Ultra HD) and LED HD TVs. These TVs are extremely cheap, with the cheapest costing less than $150, while the most expensive costs $1,800. There are TVs in the same category out there that cost more than three times as much, but as we know, cheap doesn't always mean the best value.
We will review some of SONIQ's most prominent TVs, comparing the specs, features and prices of each to help you determine if they could be a worthwhile purchase.
SONIQ Ultra HD TVs
Ultra HD TVs are fast becoming the norm in Australia. With a screen resolution of 3,840 x 2,160, they give superb picture quality and a high level of detail in every shot. SONIQ has 11 of these UHD TVs to choose from, and they range in price from $699 at the cheapest to a maximum of $1,800. In terms of size, you'll find models as small as 20-odd inches, up to well in excess of 50 inches.
We'd be here all day if we were to review every single TV SONIQ has on offer. Instead we have picked out four of its most prominent HD TVs, to give you the rundown on the types of features you can expect and what makes them worth buying.
U65ZX16A-AU 65″ Ultra HD TV (picture here: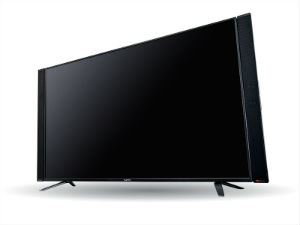 The first SONIQ Ultra HD TV we'll have a look at is arguably one of its best. This TV is a great all-rounder, and is ideal for any viewing space, be it a bedroom, living room, kitchen or even a bathroom if that's what you're looking for. Built with a powerful Quad Core Cortex processor, this model gives a high level of performance, and you can access any program or source with minimal delay. The Quad Code graphics processor it comes with gives super 2D and 3D acceleration, which results in better graphics and a higher quality image overall.
A 100Hz refresh rate combined with an LED backlight panel means that scenes have almost no motion blur, and the advanced colour engine makes images look fresher, brighter and more realistic. This model also has a Smart TV function, which is fairly basic. You can access your favourite apps like Netflix or Stan from here, and the interface is basic and easy to use. Finally, built-in and foldable Nakamichi speakers give this TV superb sound quality. Add this to the near 4K picture quality this TV gives, and you can get a wonderful viewing experience for the price of about $1,600.
U55TX14A 55″ Ultra HD TV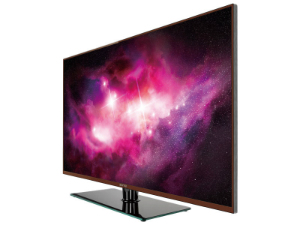 SONIQ's 55 inch 4K TV is one of the few 4K TVs at this size that can be purchased for approximately $1,000 (at certain retailers you can get it for even less). The main selling point is the trade-of between price and size as it doesn't give the greatest picture quality despite being 4K. This is because it lacks some of the features of more advanced 4K models, such as High Dynamic Range which provides excellent contrast between lights and darks or a wide colour gamut. This results in a picture quality that is lower than that of more high-end TVs. But the picture quality is still high, and so if you're not picky about such things, then this 4K UHD TV represents a great budget buy for what it is. Other useful features of this model are SmartTV and Netflix compatibility, PVR to record digital programs and multiple HDMI ports.
U58V14A 58″ Ultra HD TV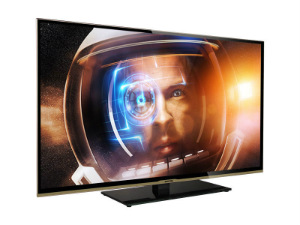 Possibly one of the best value TVs in Australia is this SONIQ 58 inch Ultra HD TV. 58 inches is more than enough to get a decent cinematic experience, and being a 4K TV, the picture quality is guaranteed to be excellent. It also has super MVA technology which gives an ultra-wide viewing angle, so you don't have to be sitting right in front of it to be able to see what's going on. Unlike the previous model reviewed, it has an advanced colour engine too, which provides brilliant fresh colours that pop out of the screen at you.
The fast and powerful Dual Core processor delivers a powerful performance free of lag and delay. And it has a simple and easy to use interface thanks to android. You can use your favourite apps such as Netflix thanks to its SmartTV compatibility, and three separate HDMI ports enable you to customise your viewing station with different attachments, such as Chromecast or gaming devices.
If you're looking for a TV that can provide good picture-quality and sound for under a grand, then this TV is definitely worth considering.
S70UV16A-AU 70″Ultra HD TV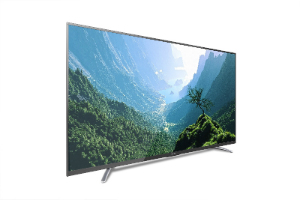 The most expensive SONIQ product currently in stock, this model has been reduced from its original price of about $1,800. This model seems a great all-rounder, allowing you to watch TV, stream content and play games in 4K quality. It comes with a powerful Quad-Core processor for high performance and an ACE advanced colour engine, which brings out a wider range of colours and hues than a normal HD TV.
Other key features it comes with are smartphone support, 2 HDMI ports for customisation, SmartTV compatibility and a personal PVR system for recording free-to-air programs. So as you can see, it's pretty much identical to some of the cheaper models we've mentioned in terms of features. The difference you're paying for is the extra size, which is substantial. If the extra inches are worth another few hundred dollars in your opinion, then you'll be happy with your purchase.
SONIQ Full HD TVs
Full HD TVs have been the standard TV produced since the old Cathode ray tube (those old brick TVs you used to own) became obsolete. They are significantly less detailed than UHD TVs but can still provide good detail in their images, with a resolution of 1,980 x 1,080 pixels. SONIQ has a huge range of them available – 28 to be exact. Like before, we've picked out three of its most prominent HD TVs and examined their price, specs and features.
E42S14A 42″ FHD 3D Smart Borderless LED TV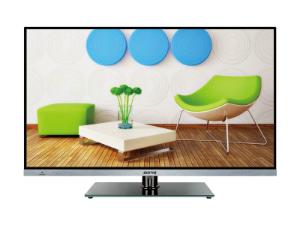 At $600, this 42 inch TV is around the average you can expect to pay for a regular old HD TV. It's powerful, as it has an ARM Dual Core processor that delivers a strong performance in every different area. This means you can easily access one four different HDMI ports delay-free, as well as the SmartTV feature and the built-in web browser.
One of the key selling points of this model is that it has a borderless frame. The image ends right at the edge of the TV, so there is no annoying black border distorting your view. Along with the 100HZ refresh rate which eliminates motion blur, you'll have a high-quality viewing experience on a decent sized screen, all for a relatively low price. Interestingly, the 42 inch borderless model also comes with 3D compatibility and glasses, so you can watch your favourite films and content in 3D if they allow for it.
T2S55V16A-AU 55″ FHD LED LCD TV
Reduced from $700, the 55 inch full HD TV is extremely similar to the 42 inch version, except for the size of course. It has a 100Hz refresh rate, the PVR function, SmartTV and four compatible HDMI ports.
It is more powerful in every other aspect, however. It has a stronger Quad-Core processor, which provides higher performance levels for most applications. It also comes with a Quad-Code graphics processor, which gives better graphics and accelerated performance levels. There is also the advanced ACE advanced colour engine, which you'd expect to see in a 4K model, so you'd be hard pressed to find a non-4K TV with a better range of colours.
It can do much more than the 42 inch borderless model, and since it costs about the same amount, this TV seems to represent better value for money.
E32W13A 32″ HD LED LCD TV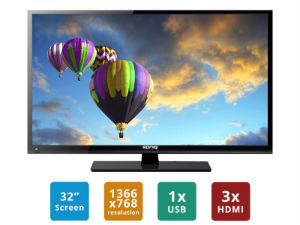 This small 32 inch TV will set you back just $250, which is about as cheap as non-second hand TVs come. As you might have guessed by looking at the price alone, this is an extremely basic model, as it has very few features that help distinguish it. It has a relatively low picture resolution and a 50Hz refresh rate, so you're not getting the best picture quality here.
It does have a somewhat decent 1200:1 contrast ratio, which helps distinguish between the light and dark colours. You can also plug things into up to four HDMI ports, and it comes with PVR capabilities. Unfortunately, you cannot use SmartTV with this model, so you will have to access Netflix some other way.
Despite costing just $250, the combination of its small size and lack of features (particularly SmartTV!) means you'll likely be better off paying extra for a superior model. However, for a second or third TV for your home, it should be a safe, cheap bet.
For more information on the best TV providers in Australia, be sure to keep up with our yearly Canstar Blue star ratings.
What do customers think about SONIQ TVs?
In 2018, Australian customers gave SONIQ 3 out of 5 stars for overall customer satisfaction for TVs.