Sony Headphones Review
You'd be hard-pressed to find someone who hasn't heard of Sony, with the global company featuring in virtually every entertainment industry, including movies, gaming and of course, music. With an audio range that covers small earphones right up to professional mixing tables, if you're a music purist, Sony may be the brand for you. Read on to find out just what Sony has on offer for all your tunes if you're in the market for a new pair of headphones.
Sony Headphones
Sony have a number of over-the-ear and on-ear headphones available, with the brand readily available at electronics retailers, with headphones also on offer via the Sony website. Sony's headphones range includes:
WH-XB900N EXTRA BASS Wireless Noise Cancelling Headphones: $399.95*
WH-XB700 EXTRA BASS Wireless Headphones: $249.95*
RF995RK Wireless Headphones: $219.95*
CH400 Wireless Headphones: $79.95*
ZX110NC Headband Type Noise Cancelling Headphones: $79.95*
ZX310 Folding Headphones: $59.95*
XZ110 Headband Type Headphones: $49.95*
ZX110 Entry Overhead Headphones: $34.95*
WH-XB900N EXTRA BASS Wireless Noise Cancelling Headphones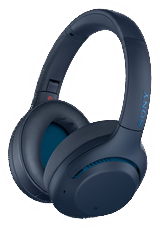 While you may be able to guess most of its features from its name, the 900N headphones feature noise-cancelling technology to help you enjoy your music without interruptions, with Extra Bass available through a dedicated bass duct for those who like an extra kick.
This model has a 30-hour battery life, and also includes hands-free calling to keep you in the loop when you're out and about, with both Google Assistant and Amazon Alexa available to help. Coming in blue and black finishes, the 900N headphones are also compatible with the Sony Headphones Connect app, allowing you to customise your listening experience through the Adaptive Sound Control, as well as play around with the equaliser to find that sweet spot.
RF995RK Wireless Headphones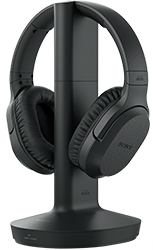 Built for use around the house, Sony's 995RK Wireless Headphones feature noise-reducing technology for when you're after a bit of peace and quiet, with the headphones also keeping the wireless signal free so that your favourite part of the song isn't interrupted by static or interference.
Ideal for when you're looking to watch TV without noise distractions, you can connect the transmitter dock to your TV, and sync the headphones to make sure you don't miss a thing on the big screen, making it ideal for gamers. With a 20-hour battery life, you can charge the headphones via the receiver cradle, with a charge time of around seven hours.
XZ110NC Headband Type Noise Cancelling Headphones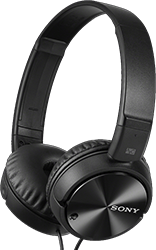 If you're after something cheaper, or you don't mind dealing with cords, the XZ110NC headphones may be the option for you. Featuring noise cancelling technology, the headphones feature a 30mm driver unit and a 1.2m tangle-free cord for easy use, regardless of what device you're listening through. Weighing in at 270g, XZ110NC on-ear headphones fold into a compact design for easy carrying and storage.
ZX110 Entry Overhead Headphones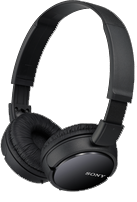 Sony's introductory headphones, the ZX110 include a swivel folding design to be easily packed away for travel and storage, with cushioned earpads for comfort during those long music sessions. To help you enjoy your tunes, the ZX110 also include Closed-Back design seals, which allow both the acoustics and bass to reflect back towards your ears for the full experience. With a 1.2m cord, the ZX110 headphones only weigh 210g, ideal for when you've got a few albums to get through.
Are Sony headphones worth it?
Finding the best headphones for your music can be a big ask, especially when you have to factor in the price tag and style of the headphones into your final decision. Add plenty of brands to the mix, and your quest to enjoy your favourite tunes can become bigger than expected.
Offering a wide variety of headphones, Sony may be worth checking out if you don't mind paying a bit extra, or you're looking to go with a trusted brand. But regardless of which headphones you have your eyes – or ears – set on, it's always best to look into all of your options before you break out your wallet, as you may find a better model, or better deal, elsewhere.
About the author of this page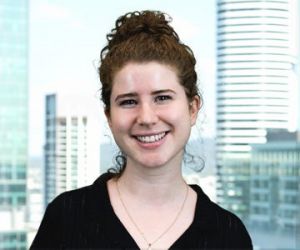 This report was written by Canstar Blue's Content Producer Luciana Lawe Davies. She writes about streaming, appliances and consumer products and services. Luciana enjoys bringing readers the best in what's on TV and at the shops, including the best deals and latest reviews.
Photo Credit: Sony Facebook page
*Prices taken from respective retailers, correct as of September, 2019