Bose records best results in headphones ratings
When you leave the house, there are a few things you will always take with you – your keys, wallet and phone – and for some people, the list also includes their favourite headphones. For those who regularly use them for listening to music, podcasts, radio, or anything else, leaving your headphones at home will leave you with a similar emptiness as forgetting your phone. While you can borrow your friend's phone to make a call or take a selfie, you're unlikely to find anyone prepared to lend you their headphones. There's something extremely personal about headphones and let's face it, who wants to use something that's been in contact with another person's ears.
The extent of your headphone usage is likely to determine the investment you're prepared to make in them – if you're quite literally never seen without them, you'll probably be looking for headphones that give you outstanding sound quality, but are also robust enough to survive the rough and tumble that is everyday life. But if you're just an occasional user, then you might like to buy cheap headphones and regularly replace them when they stop working.
But does price always relate to quality? To find out, we've again asked the people who know best – the Australian consumers you see every day on the bus, train or walking down the street with their favourite tunes playing. And in 2019, we've got the message from Bose users loud and clear, with the brand rated best for overall customer satisfaction.
Best-Rated Headphones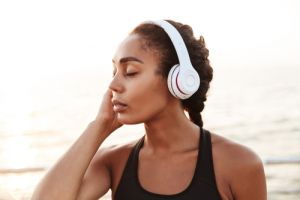 The five brands compared in Canstar Blue's latest review of headphones were rated in the following order for overall customer satisfaction:
1st Bose
2nd Sony
3rd Beats by Dre
4th JBL
5th Kmart
Sony rated four stars for overall customer satisfaction, while Beats by Dre, JBL and Kmart were left on three stars. Bose proved the clear winner overall – while also scoring top marks for design, comfort, sound quality, audio enhancements and practicality – but Sony is worth an honourable mention after emerging as the only brand to receive five stars on value for money, as well as recording top marks for design.
Read on for a guide to the brands compared this year, with details on what they have to offer if you're in market for a new set of headphones.
Headphones
Bose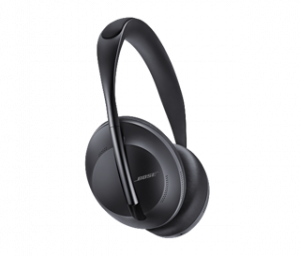 Bose has been operating for over 50 years, covering wireless and noise-cancelling headphones as well as those suited for exercise and sleeping. Its over-the-ear range includes three models that are all wireless. Bose headphones will set you back around $330 to $600, so if you're looking for a budget friendly option you may need to look elsewhere.
Its latest model in the range is the Bose Noise Cancelling Headphones 700, featuring controllable noise cancelling technology and four microphones, claimed to pick up and isolate your voice while cancelling the noise around you so that you can be heard even in noisy environments. These bad boys are also optimised with Google Assistant and Amazon Alexa, so if you need an answer to a question, you can activate the voice assistant.
The Bose headphones range features:
Bose Noise Cancelling Headphone 700s: $599.95 RRP*
Bose QuietComfort 35 wireless headphones II: $499.95 RRP*
Bose SoundLink around-ear wireless headphones II: $329.95 RRP*
Bose recorded five stars for overall satisfaction, design, comfort, sound quality, practicality and audio enhancements. It got four stars on value for money.
Sony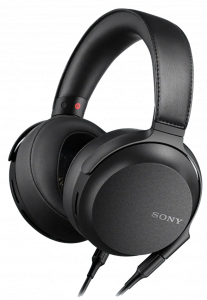 Global tech giant Sony can be found in almost every entertainment industry, including movies, gaming and music. With an audio range that covers small earphones right through to professional mixing tables, there's plenty on offer from Sony. Its headphones come in a variety of colours and designs, with prices ranging from $60 to $1,300.
What you can expect from its most expensive headphones is high-resolution audio, claimed to capture music at a higher rate than a CD. In addition, they feature a combination of three-dimensionally sewn synthetic leather surfaces and a foam cushion to provide an ergonomic fit. These headphones come with a 4.4mm balanced connection cable and silver-coated oxygen-free copper cables.
Sony's headphones range features:
Sony MDR-Z7M2 Headphones: $1,299.95 RRP*
Sony WH-1000XM3 Wireleess Noise Cancelling Headphones: $549.95 RRP*
Sony WH-XB700 Bluetooth Wireless Headphones: $249.95 RRP*
Sony MDR-XB550AP Extra Bass Headphones: $89.95 RRP*
Sony MDR-ZX310 Headphones: $59.95 RRP*
Sony got four stars for overall satisfaction and in most other categories, except for design and value for money where it received five stars.
Beats by Dre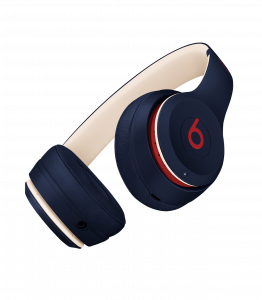 Most people who are big on their music would have heard of Beat by Dre. Starting out in 2006, Beats by Dre offers a number of headphones within its line-up, as well as some funky colours such as yellow, navy and red. Prices range from $140 to $500, depending on the model.
The Beats Pro headphones are claimed to deliver a solid interior sound platform to hear the highs as well as the deep bass. When you plug a cable into one earcup, the other port switches to the output mode, giving you the ability to share the music you're listening to. They're made with an aluminium gunmetal frame and leather ear cups for comfort. The 'RemoteTalk' cable allows you to control the music as well as take phone calls.
The Beats by Dre headphones range includes:
Beats Pro: $499.95 RRP*
Beats Studio 3 Wireless: $449.95 RRP*
Beats Solo 3 Wireless: $299.95 RRP*
Beats EP: $139.95 RRP*
Beats by Dre got three stars for overall satisfaction in 2019, as well as value for money and practicality. However, it achieved a solid four-star review for all other rated variables.
JBL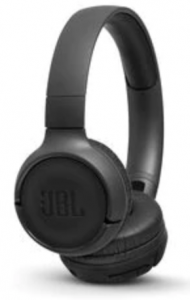 JBL has been operating for more than 70 years and is well-known within the audio industry. Its website allows you to refine results by price, colour, as well as design features including wireless models, noise cancelling, or waterproof headphones. JBL's headphones cost from as little as $40, but can go up to as much as $400.
The latest in the range is the JBL Tune 500BT headphones featuring wireless Bluetooth streaming and JBL Pure Bass Sound technology. They provide 16 hours of battery life, with a two-hour recharge time or a quick five-minute charge for an additional one hour of music. You can also make hands free calls with a 1-button remote. They're claimed to have a lightweight and foldable design, allowing you to wear the headphones for extended periods, according to the brand.
Here's what the JBL headphones range includes:
JBL Everest Elite 750NC: $399.95 RRP*
JBL Live 650BTNC: $249.95 RRP*
JBL Tune 600BTNC: $149.95 RRP*
JBL Tune 500BT: $69.95 RRP*
JBL JR300: $39.95 RRP*
JBL got three stars for overall satisfaction, design, sound quality, practicality and audio enhancements. It scored four stars in two other areas – comfort and value for money.
Kmart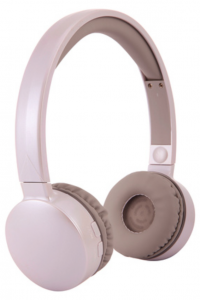 The cheap and cheerful department store that is Kmart features a wide range of electronics, including earphones and headphones. Kmart has no less than 25 models available at the time of writing, including fun headphones for the kids with plush unicorn, panda and shark shaped models. If you're on a budget, Kmart might have you sorted with its headphones range priced between $6 and $39.
Its Bluetooth Active Noise Cancelling Headphones are claimed to reduce low frequency background noise. They're apparently designed with soft cushioned ear pads and headband, plus have a foldable design for easy storage. They include a micro USB cable and microphone.
Kmart's headphones line-up features:
Kmart Bluetooth Active Noise Cancelling Headphones: $39 RRP*
Kmart Bluetooth Headphones Pearl: $19 RRP*
Kmart Headphones Classic Oval Black: $15 RRP*
Kmart Headphones Foldable Metro Light Grey: $10 RRP*
Kmart Headphones Harmony Kids: $6 RRP*
Rounding out this year's review, Kmart got three stars for overall satisfaction and for all other variables except value for money where it got four stars.
What to consider when buying headphones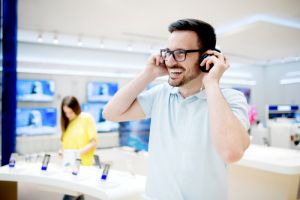 One in five survey respondents (18%) said the brand name was an important factor in their purchase decision. But while different marketing campaigns will attract consumers to different models in the first place, their satisfaction with their purchase will be determined by other factors – like whether or not the headphones live up to the expectations that come from the ads and celebrity endorsements. We found the drivers of customer satisfaction to be:
Design: 27%
Comfort: 21%
Value for money: 18%
Sound quality: 16%
Practicality: 11%
Audio enhancements (e.g. passive noise cancellation): 7%
Headphones tend to be marketed around providing more enhanced sound quality, better design and comfort, so it's not surprising that consumer satisfaction is ultimately driven by the design more than anything else. If you're using your headphones whenever you're out and about, including on your daily commute, you want them to feel and look good, as well as be easy to store away, with wireless models also coming in handy.
Types of headphones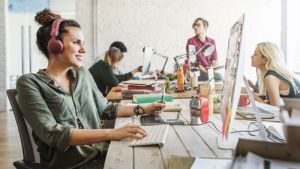 There are numerous types of headphones for sale, but in this particular study we're focusing on the larger end of the spectrum – lightweight, full size or noise cancelling headphones. Basically, you don't stick headphones inside your ears! If you're interested in those that do fit in your ears, please visit our earphone reviews.
Lightweight headphones: these rest against the outside of your ears and have a thin headband that goes over or behind your head. They tend to fold up easily, making them pretty good for travelling, but their sound quality can vary between brands, and their comfort will largely be driven by the quality of the headband over your head.
Full-size headphones: these fully cover or surround your ears and the often-generous padding can help make them very comfortable. As closed in headphones, they block a good amount of outside noise and also keep your music from disturbing others. Their sound quality is usually very good, but the downside is they're large, bulky and not particularly good for travelling with.
Noise-cancelling headphones: these are similar in size and weight to normal full-size models, but the difference is they use noise-cancelling circuitry inside the ear piece to create a wave of sound that blocks out – or at least reduces – ambient noises including traffic or other people's conversations. The downside is that some models require batteries even for use as standard headphones.
In the case of large headphones, we found consumers spent an average of $164 on their latest pair, with women ($168) slightly outspending men ($162) and those aged between 18 and 29 ($185) spending the most of all. But regardless of who spent the most, only 13% of survey respondents wish they had purchased better headphones. And with technology constantly changing, it's likely you'll be buying headphones every few years, so make sure you're getting your money's worth.

About the author of this page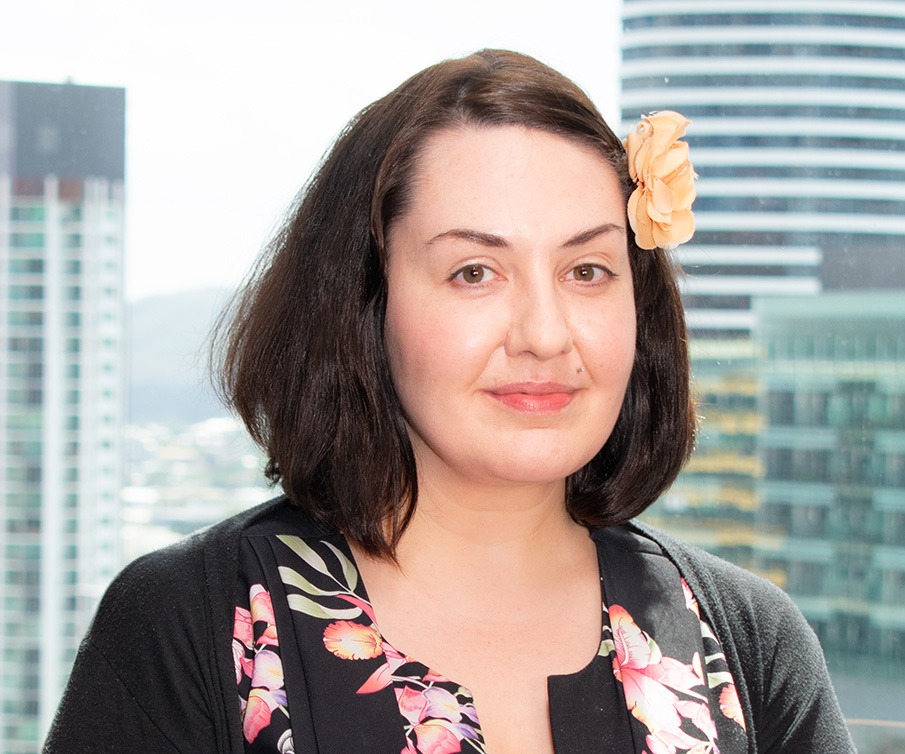 This page was written and is regularly updated by Canstar Blue's Telco Editor, Tara Donnelly. Having spent over seven years writing for and editing comparison websites, she's an expert in all things telco and tech, including phones, tablets and other devices, and how to find the best deal for your family. She loves to highlight the next best deals, while also flagging the things you need to be aware of. Tara also acts as a spokesperson for Canstar Blue.
Picture credits: Dean Drobot/shutterstock.com, Dusan Petkovic/shutterstock.com, Rawpixel.com/shutterstock.com
*Prices taken from retailer websites, correct as of October 2019