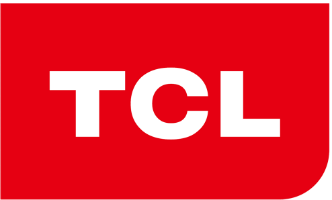 Review of TCL TVs
TCL is one of the six largest television manufacturers worldwide, offering affordable yet powerful technology. The Chinese brand launched in 1981 and transitioned to Australia back in 2004. Its motto is 'the creative life', which is reflected by its range of TVs. Amongst its excellent selection, you'll find TVs with 4K, HD, 3D and SmartTV capabilities. There are 32 of them in total, ranging in size from a mere 20 inches right up to an almost absurd 85 inches.
We will divide these TVs into three categories – 4K UHD, 4K QUHD, and full HD. If you're not sure what each of these mean, we'll explain them shortly. Since TCL has so many products, we won't review each of them individually here. Instead, we'll have a look at two or three standout models from each category to give you an idea of what these TVs are capable of, and whether or not they're worth your money.
TCL 4K UHD TVs
4K Ultra High Definition TVs are the next evolution of modern televisions, rapidly becoming the norm in Australian homes. These TVs deliver incredible picture clarity, image detail and smoothness, thanks to a resolution of 3,849 x 2,160 pixels. The horizontal pixel count is raised to the nearest thousand, hence the '4K'. Due to the advanced technology used, 4K UHD TVs are considerably more expensive than older models. TCL has 13 of them in total, so we've picked out three of the most prominent.
50 inch Smart TV 4K Ultra HD LED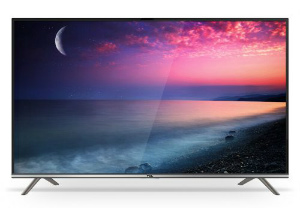 At less than $800, there are very few UHD TVs available on the Aussie market for less. Being a 4K model, this TV lets you see everything in greater clarity and stunning detail. A Quad-Core CPU processor allows for powerful and blazing fast images, and it also gives you delay-free access to the several media and entertainment functions it has to offer.
It comes with SmartTV functions which allows for seamless convergence between your TV and mobile devices, allowing you to watch and download sport, games and much more. Additionally, this TV has a built-in Netflix app, giving you the ability to watch thousands of movies and shows at will. Finally, Go Live delivers free-to-air channels from all around the globe straight to you using Wi-Fi compatibility.
Designed to boost sound and viewing experiences, this sleekly designed TCL TV is an absolute bargain, and seems to represent superb value for money.

70 inch TV 4K Ultra HD LED Smart TV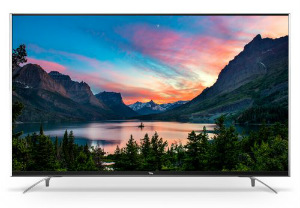 This massive 70 inch screen can transform your living room into a mini-theatre, thanks to its superb sound, sleek design and 4K image quality. It's essentially the same as the 50 inch version, as both share the SmartTV, GoLive and Quad-Core processor functions. In addition to these, however, it also has a feature known as Wide Colour Enhancer Plus (WCH). It uses advanced technology to expand the colour spectrum in the TV to intensify shades and provide subtle tones in every image. So it can give a much wider range of colours, and give life to scenes in the way that 1080p content can't.
Many screens of 70 inches or more can easily cost you upwards of $5,000 from other manufacturers. So this TV is exceptionally cheap at $3,000, but exceptionally more expensive than the 50 inch model. Is the difference is worth that much to you? If so, you can safely say you're grabbing a bargain.

75 inch TV 4K Ultra HD 3D Smart TV

With 75 inches of TV glory, this is a highly sophisticated UHD TV, immersing you in an incredible visual environment. But at the price of $6,500, you'd hope for as much. You can also buy it at 85 inches if 75 just isn't big enough for you.
As well as obviously being 4K, it has mostly the same features that we've seen already (namely GoLive, SmartTV, Quad-Core processor and PVR functions as well as YouTube and Facebook apps pre-downloaded for easy access). If 3D movies are your thing, then you can also watch those thanks to its 3D Blu-Ray player and complimentary 3D glasses.
This massive TV will dominate your living room, so if you don't have space for it, look at a smaller option. Voice control makes access incredibly easy, since using your hands is a thing of the past! If you can afford it, then you should absolutely consider splashing out on this Ultra HD TV.
TCL 4K QUHD TVs
QUHD is just a marketing term used to describe the Series C1 range from TCL. This series is made up of four 4K TVs, each of which has a feature set usually restricted to more expensive, high-end brands such as Samsung or Sony. Essentially though, they're the same thing as regular 4K UHD TVs.
The C1 Series
The C1 Series is TCL's premium series of TVs. At an average cost of about $2,000, they're extremely cheap for 4K TVs, and as you will see, they make for superb value for money. Why? Because they produce similar picture quality and have similar features to some of the most expensive models around.
First of all, they have an easy-to-use if not jazzy looking Smart TV interface, which lets you access all of your favourite apps such as Netflix easily. Speaking of Netflix, this range of TVs can play non-4K content beautifully, looking much better than they would on a regular HD TV. The internal scaler is apparently not great, however, so if you're trying to watch something at 720p or less, you might get the odd blurring effect here and there or just a less distinct image in general. But if you mainly watch full HD or 4K content, then you won't have such problems.
The more expensive models of the four are curved, which give a more immersive viewing experience, particularly when you're watching from somewhere that isn't directly in front of the TV. The wide colour enhancer plus feature gives you a bigger range of colours, which leads to more vibrant images. On the other hand, these TVs do not have High Dynamic Range (HDR) pixels, which means the contrast between light and dark pixels isn't as great, while still being higher than the average TV.
Finally, the sound quality that comes from this range is superb thanks to some impressive built-in speakers, and it comes with a handy 'stadium mode', which creates the perfect atmosphere for you while watching live sport. Overall, there is much to like about these TVs, and at roughly half the price of other 4K TVs, the C1 QUHD series from TCL seems to represent solid value.
TCL Full HD TVs
Full HD TVs – which come with a resolution of 1,920 x 1,080 pixels – provide much sharper definition than standard HD television, while not really being anywhere near as strong as 4K models. They are significantly cheaper as a result, and are far more basic due to lower capabilities and processing power. Nonetheless, full HD TVs can still give an excellent picture quality and can be excellent investments if you get the right one.
TCL has 13 of them to choose from, ranging size all the way up to 55 inches. We've picked out three of its most popular ones to look at.
55 inch Full HD LED Smart TV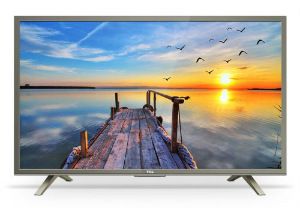 At 55 inches, this TV and others in its series offers an aesthetic design that's big enough to give an authentic viewing experience, all while having some useful features. These features are all ones we've seen before, like Netflix, SmartTV and GoLive compatibility. Additionally it has a USB PVR, which lets you record digital programs to an external USB storage device.
Powerful Dolby sound compliments the 1080p resolution of this TV. Clearly it is quite basic, but there are hardly any regular HD TVs out there from any manufacturer that aren't. $900 is quite expensive for a standard 1080p television, so you might want to keep reading to see if the next two are better value for money.

48 inch Curved Full HD LED Smart TV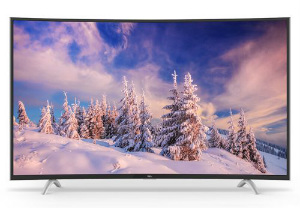 This TV is again fairly basic when it comes to extra features, but the curved screen gives it an advantage when it comes to your viewing experience. Curved screens provide for a wider field of vision and give greater depth, so it appears wider than the size inches while you're watching it.
The newly designed SmartTV interface on this HD TV gives you quick and easy access to a whole host of content and apps, and it is powered by multiple powerful core processors which keep things running smoothly. It naturally comes with Netflix, GoLive and Freeview plus, which is a seamless electronic program guide that you can get with the press of a button. At $800, it might be a tad expensive for a HD TV, but its curved screen ensures you're getting a strong, immersive experience.

43 inch Full HD LED Smart TV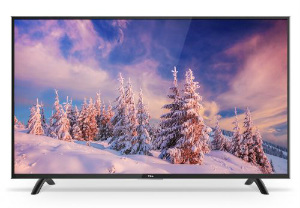 Surprisingly, this smaller TV is the more powerful of the bunch, as it has both Quad-Core and Dual-Core processors to deliver sharp images with minimal motion blur. These processors also boost the overall performance of the TV, meaning that there is less menu delay and it takes less time to turn on.
At 43 inches, it's not a particularly large TV, so you won't get that cinematic viewing experience like you would from larger models. You can still watch all of your favourite content though, thanks to the standard Netflix, GoLive and SmartTV functions. It also comes with Freeview plus.
At about $600, the 43 inch model is arguably the best value for money you'll get from a non-4K TV from TCL. It's powerful and convenient, at the cost of sacrificing a few inches in screen size. However, a screen of this size is still perfectly watchable, so if you're shopping on a budget, then you should definitely consider buying this one.
It's worth noting that the majority of TCL TVs come with a 3 year warranty. For more information on the best TV providers Australia has to offer, keep up with our yearly Canstar Blue star ratings. You can also read our other brand reviews to see how they compare.
About the author of this page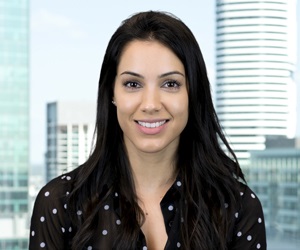 This report was written by Canstar Blue's Home & Lifestyle Content Lead, Megan Birot. She's an expert on household appliances, health & beauty products, as well as all things grocery and shopping. When she's not writing up our research-based ratings reports, Megan spends her time helping consumers make better purchase decisions, whether it's at the supermarket, other retailers, or online, highlighting the best deals and flagging anything you need to be aware of.
What do customers think about TCL TVs?
In 2019, Australian customers gave TCL 3 out of 5 stars for overall customer satisfaction for TVs.