About BFGoodrich tyres
The Goodrich Corporation began in 1870 in Ohio when one man, Dr. Benjamin Franklin Goodrich, created the first North American rubber company. Goodrich was a Union Army surgeon in the American Civil War and he started the company with loans received from local residents.
BFGoodrich Tires boasts some impressive achievements in their 115 years of innovation:
20 consecutive SCORE Baja 1000 wins.
17 X Games Super Rally medals.
5 decades of racing in the top series on and off-road.
1g lateral acceleration, the first ever achieved by a street tyre.
Their slogan is "more fun for you". But they also care about the environment, so they established the Outstanding Trails program to fundraise for the preservation of off-road trails and to raise awareness for responsible use of trails. Trails are nominated by enthusiastic users for their uniqueness and terrain type.
You can search for the right BFGoodrich tyre for your vehicle, search by category, or even search by lifestyle choice. You can even buy BFG clothing and merchandise via their online store.
Some BFGoodrich tyre innovations
2014: The All-Terrain T/A KO2 is launched.We love the viral video promoting this tyre as much as we're impressed by the tyre itself. BF Goodrich threw four all-terrain tyres out of an airplane at 10,000 feet (the highest fall a tyre can survive), then picked one up and drove away on it. Three out of four tyres were completely driveable after their long fall, largely because their sidewall is 20% thicker than other ATV tyres.
2009: Mud Terrain T/A KM2 wins 4WD Action Magazine's Best Tyre award.
Also in 2009, BFG launches the g-Grip with a "Vortex" tread pattern to disperse water more quickly and "chamfered edge" sipes for better stability when braking on dry roads.
2004: Launch of the g-Force Profiler, a high performance tyre with improved grip for better driving control.
1998: 90 years after creating its first black tyre, BFG launches the coloured Scortcher T/A.
1977: The Columbia space shuttle was fitted with BFGoodrich tyres. (This was not the Columbia shuttle that tragically exploded upon re-entry in 2003.)
1976: Launch of the Radial All-Terrain T/A, the first Radial Performance tyre for light commercial vehicles.
1972: While other manufacturers are still making 'Bias-ply' tyres, BFG introduces 'radial-ply' touring tyres in North America.
1967: Launch of the first run-flat tyre.
1965: Launch of the American radial tyre, called the "Lifesaver".
1961: BFG manufactures the space suits for America's first astronauts.
1953: BFG manufactures the first tubeless tyres for jet aircraft.
1939 – 1945: During WWII, BFG invented and developed rubber hydraulic expander tube brakes for heavy aircraft such as the DC-4, the B-17 "Flying Fortress", and later the B-52 bomber.
1947: BFG invents the world's first tubeless tyre.
1926: Charles Lindbergh's plane, 'The Spirit of St. Louis' lands in Paris on BFG tyres.
1914 – 1918: During WWI, BFG tyres were standard on all US military planes.
1910: Launch of the Silvertown tyre introduces revolutionary new colour for tyres: BLACK. This tyre used carbon black to improve abrasion resistance and add tread life.
1903: Because of a $50 bet, Winton of Horation Nelson Jackson and Sewall Crocker succeed in crossing the USA from coast to coast. Their vehicle has BFG tyres.
1896: BFG tyres are the first pneumatic tyres sold in America.

Shopping for tyres? Check out JAX Tyres & Auto
Tyre brands we rated
Canstar Blue commissions Colmar Brunton to regularly survey 3,000 Australian consumers across a range of categories to measure and track customer satisfaction. The outcomes reported are the results from customers within the survey group who bought new car tyres (not retreads) in the last 18 months – in this case, 950 drivers.
The tyre brands in this year's survey are:
Michelin
Pirelli
Bridgestone
Continental
Dunlop
Goodyear
Hankook
Kumho
Bob Jane
Yokohama
About the author of this page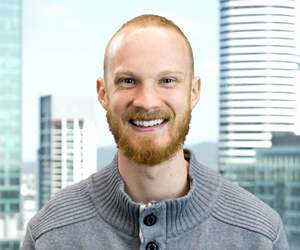 This report was written by Canstar Blue's Site Editor, Dean Heckscher. He's our resident expert on all things automotive, health & fitness, streaming and more. Dean is also one of Canstar Blue's customer research report producers, helping to turn complicated subjects into easily-digestible information for our readers. He's passionate about helping consumers make better-informed purchase decisions on all manner of consumer goods and services.