Review of Bridgestone car tyres in Australia
The Bridgestone Corporation may have its fingers in a few different pies – it manufactures automotive components, construction materials, and even bicycles – but it's probably best known as the biggest tyre manufacturer in the world. With about 50 tyre plants worldwide, it's easy to see why customers fit out their cars with the Japanese brand. With a rich history dating back to before World War II, Bridgestone has grown to become a household name. It has also become one of the top performing brands in our customer satisfaction ratings for new car tyres. So, let's see what tyres Bridgestone has to offer, what you can expect to pay, and how they stack up.
Bridgestone tyres
There are three main passenger tyre categories, which are:
Bridgestone has a huge range of car tyres dedicated to the consumer. From the budget models and sizes for the everyday commuter costing less than $100 each, to the super high performance models costing nearly $1,000 each, Bridgestone has all corners of the market covered. T
Bridgestone Ecopia tyres
This is the range suited to the budget, eco and fuel conscious consumer. Ecopia tyres tend to come in three categories – EP100, EP150 and EP25. Bridgestone claims this range can "save you fuel without compromising on safety or comfort". It employs low rolling resistance technology, which can aid in less fuel consumption and consequently lower carbon emissions. Bridgestone claims users can save up to 5.7 per cent on fuel with a set of Ecopia tyres, and 5.8 per cent on carbon emissions.
As for prices, they start at about $100 per tyre, but this is for a 14 inch wheel size. For a 16 inch wheel, expect to pay about $130 per tyre.
Bridgestone Potenza tyres
Italian for 'power', Potenza tyres are for – you guessed it – performance-oriented needs. Born out of Bridgestone's Formula 1 racing pedigree, Potenza tyres feature a softer compound, which is designed for increased responsiveness, control and stability. This could subsequently make the tyre stand up better in higher speeds. Not only that, but wet weather performance is also increased with Potenza tyres. Some models even employ run-flat technology, which is commonly found on luxury European cars for the ultimate convenience.
As for prices, expect them to start at around $130 per tyre, with the most high-end models going for nearly $800! This is for the most uncompromising, unflinching performance cars with 20 inch wheels, of course.
Bridgestone Turanza tyres
This is the range dedicated towards cruising in your luxury land yacht. These tyres are generally made with a medium compound, designed for long drives out on the open road where you'll probably desire comfort over brutal handling, or sheer fuel saving. These tyres have the potential to be quieter without compromising grip for wet weather handling. A consequence of this is a longer wear life compared to Potenza tyres. Run flat options are also available, but expect to pay a premium for these, with the most expensive tyres at nearly $600 each.
Prices start from a low $80-odd, but this is for small 13 inch wheels. 16 inch wheels start at around $130 each.
Shopping for Bridgestone tyres? Check out JAX Tyres & Auto
Bridgestone Firestone tyres
In the 1980s, Bridgestone acquired longstanding American tyre company Firestone, in a bid to expand its global operations. Firestone was based in Ohio with many manufacturing plants in its prime. Firestone still operates, but under the Bridgestone banner. Currently in the Firestone range in Australia there are two models:
The TZ700 tyre is one designed as an 'all-rounder'. It strikes a balance between performance, comfort and qualities of an eco-tyre. It's made of a medium compound, and has a low rolling resistance to aid in fuel economy. Sizes are available from a small 14 inches, up to a whopping 19 inch rim size. Generally, you can expect prices to start at about $80 per tyre.
The F01 Fuel Fighter certainly boasts a cool name. As the name suggests, this tyre was designed with fuel saving in mind. It's made of a harder compound, which lowers rolling resistance, thus aiding in fuel economy. Bridgestone claims this model is made with a tread pattern that reduces irregular wear and road noise. This tyre is generally for smaller urban-oriented cars, and the size range reflects that; sizes are from 14 inches up to 17 inches, which is the range of most small passenger vehicles out on the road today. You can expect the larger tyres to run at about $130 each, but expect smaller tyres to come down slightly in price.
Bridgestone servicing, offers and deals
Beyond tyres, Bridgestone also offers a range of vehicle servicing options through its Bridgestone Select Auto Service stores. These stores do all manner of servicing, from the classic logbook service, to brakes, suspension and exhausts. These stores also do wheel alignments, and tyre fittings of course.
Periodically, Bridgestone also offers a range of deals on new tyres. Expect offers like "Four tyres for the price of three", and cashback deals. Furthermore, signing up to the Bridgestone Benefits program will give you access to expert maintenance with exclusive discounts. You'll also receive regular tyre checks and puncture repairs for free.
Bridgestone tyres are also backed by a handy wear life guarantee, with selected tyres guaranteed for 50,000km. Bridgestone is evidently not just a tyre manufacturer – it can take care of your whole vehicle, and buying a set of tyres through Bridgestone gives you access to somewhat of an exclusive club.
Are Bridgestone tyres worth the money?
The short answer is yes. Bridgestone make such a large range of tyres for passenger cars that it's really quite hard to put a foot wrong with the Japanese tyre giant. From the city commuter, to the country tourer, to the revhead, Bridgestone likely has a set of tyres to suit you and your vehicular needs. Its range is remarkably price competitive, but be prepared to pay a premium for the most uncompromising performance tyres. This is to be expected, however. At the budget end, drivers are not left out in the rain with a range of tyres designed to save on fuel and have a great wear rating. Overall, Bridgestone looks to be a solid performer on the streets, on the highway and on the track.
About the author of this page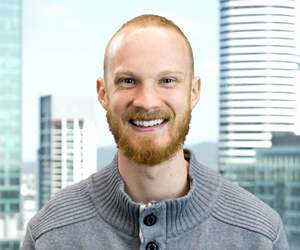 This report was written by Canstar Blue's Site Editor, Dean Heckscher. He's our resident expert on all things automotive, health & fitness, streaming and more. Dean is also one of Canstar Blue's customer research report producers, helping to turn complicated subjects into easily-digestible information for our readers. He's passionate about helping consumers make better-informed purchase decisions on all manner of consumer goods and services.