Review of Continental car tyres in Australia
Continental AG is one of the oldest and largest tyre manufacturing companies in the world. It was originally named 'Continental Caoutchouc und Gutta-Percha Compagnie', but presumably the executives didn't think that was a snappy enough name. Like many other modern tyre companies, Continental was founded as a rubber manufacturing company, under the rather lengthy name mentioned above. It was founded in 1871 by a group of nine German bankers and industrialists. Continental initially found fame in its bicycle tyres, and while it manufactures them today, its car tyres are most popular. So let's see what's in the range and whether a Continental tyre set could be right for you.
Continental Tyres
Continental produces a pretty large range of tyres, all being called 'Conti______Contact' with the space in the middle used to describe their application. There are four main categories of Continental tyres we suspect will be useful to the everyday motorist:
ContiSportContact
ContiPremiumContact
ContiEcoContact
ContiCrossContact
ContiSportContact Tyres
As the name suggests these tyres are primarily designed for performance, both in wet and dry weather. There are a range of tyres in this model category, with some being sportier than others. However, all tyres are designed with a softer rubber compound, which can maximise contact with the road and provide enhanced grip, cornering and braking ability. These are not just for the revhead, though. Many models are designed for 'everyday' performance, so your school pick-up can be mishap free, other than little Dylan forgetting his homework.
Prices for these tyres generally aren't 'cheap', however tyre diameters run pretty large – perfect for the performance SUV or the modern 'hot hatch'. Expect to pay around $200 for a 17 inch tyre. The SportContact's motto is "Extremely fast. Even when braking" – there's a bit of wry German humour in there, but it gives you an idea for the sort of tyre it is.
ContiPremiumContact Tyres
Dubbed as the "perfect all-round tyre", these tyres are more designed for a leisurely cruise on the open road or to the country club. It's a mixture of two worlds – comfort and performance. Designed with a slightly harder compound than the sports tyres, this model is primarily designed to enhance comfort and lessen road noise to let you arrive at your destination unstressed. Prices are generally pretty reasonable, with sizes starting at 14 inches and working their way up to 18 inches and above. Expect to pay at least $120 for a 14 inch tyre.
ContiEcoContact Tyres
Probably the most 'budget-oriented' of the lot, the EcoContact tyres are designed for the city streets with compact vehicles in mind. They are designed with a harder rubber compound, which can aid in fuel consumption. The hard-wearing nature of these tyres also means you are likely to eke out some extra mileage on them before you need a new set. So for a tyre that goes further, the EcoContacts represent a solid choice. Prices start at around $120 for a 14 inch tyre, and many other deals can be had for larger tyres. Given a popular compact tyre size is 205/65/15, expect to pay around $130 per tyre in this instance.
ContiCrossContact Tyres
Once again the name is a good indicator of the purpose of the tyre. The CrossContacts are designed primarily for SUVs and 4x4s. From the crossovers and 'soft roaders' that see more school pick-ups than sand, the CrossContacts represent a sound option with performance characteristics you'd find in regular car tyres. Many of these tyres are designed for 'light off-road' use, meaning you can take your kids to school on Friday then by Saturday hit the dirt paths. The treads are designed for enhanced water dispersal and extra grip in wet conditions. Prices are generally higher than equivalent passenger car compatriots, at around $200 for a 16 inch tyre.

Shopping for Continental tyres? Check out JAX Tyres & Auto
Continental isn't just about tyres
Continental AG is a less straightforward tyre manufacturing company than some of its competitors. Firstly, Continental doesn't just make tyres – it also manufactures brake systems, powertrains, chassis components, and tachographs among other products. Among the first products made by the company were horseshoe buffers and solid tyres for stagecoaches.
Continental is so large in fact it's listed on the Frankfurt Stock Exchange – the Dax Performance Index specifically – as one of the top 30 largest companies in Germany. While Continental did drop out of the Dax in the 2000s, it regained its strong position in 2012, undoubtedly due to the great range of no-nonsense tyres it produces.
Whether you're cruising the city streets, powering through a twisty mountain road, doing the school drop off or hitting the dirt trails on weekends, Continental represents a pretty sound option for car tyres. While none of its tyres could be considered especially 'bargain basement' what you do get is a steadfast German approach to tyres that will ensure your car remains surefooted no matter the task at hand.
About the author of this page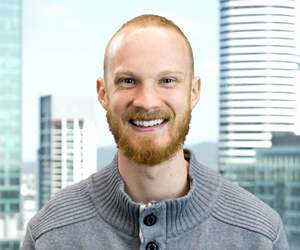 This report was written by Canstar Blue's Site Editor, Dean Heckscher. He's our resident expert on all things automotive, health & fitness, streaming and more. Dean is also one of Canstar Blue's customer research report producers, helping to turn complicated subjects into easily-digestible information for our readers. He's passionate about helping consumers make better-informed purchase decisions on all manner of consumer goods and services.