Review of Dunlop car tyres in Australia
Picking what kind of tyres you want for your car can be a hair-pulling decision. There are so many factors to consider, like what your own driving is like, what qualities you value in a tyre, and why on earth tyres still use a mixture of metric and imperial measurements to specify size. Luckily, Dunlop tyres have long been a staple in Aussie garages, making all manner of tyres for the city commuters, the off-road SUV lovers, to the performance car revheads. Dunlop likely has you covered.
Dunlop car tyres
There are a few models that Dunlop particularly stands out for, which are:
SP Sport
Sport Maxx
Monza
Grand Trek
SP Sport Tyres
These are your entry-level performance tyres, designed for a range of performance sedans, 'hot' hatches and roadsters. They are designed for enhanced wet and dry handling, while not being a slouch in the fuel economy department either. Many of these tyres are designed with advanced water dispersal in mind to help reduce aquaplaning and wet weather mishaps. Sizes are generally available from 14 inches all the way up to 18 inches for a lot of models. As these are performance-oriented tyres, you can expect to pay a little extra over your bog-standard economy tyres. Expect the smallest sizes to cost around $100 per tyre, with tyres 16 inches and above fetching about a $130+ price tag.
Sport Maxx Tyres
These are for your most uncompromising performance rides. Think: Mercedes-Benz C63. Tyre diameters are generally much larger here, with shorter sidewalls for enhanced performance. Expect these tyres to deliver superior handling, stability and braking through both wet and dry conditions. Tyre sizes start at around 17 inches, and easily work their way up to 20 inches. The cheapest in the range are under $300 each tyre, but they can easily work their way up to $500 per tyre and above. For those with performance sedans and touring cars with a lot of grunt, these tyres seem to represent a good option as the next new shoes for your beast.
Monza
Back to the reality of most city commuters, and the Monza range represents a sensible option for your everyday city slicker car. Offered only in the most common tyre size in Australia – 205/65/15 – the Monza is designed with economy in mind and is designed to fit popular cars such as newer Toyota Corollas. It aims to deliver comfort and fuel economy, while not being a slouch in the performance department. As it is a budget-oriented tyre, expect prices to be much more reasonable at around $100 per tyre or thereabouts.
Grand Trek
The Grand Trek model name covers most kinds of 4WD vehicles. From your plush soccer mum cars, to serious off-road behemoths, the Grand Trek range likely has you covered. The cheaper models are generally designed for on-road vehicles, with all expected characteristics associated with regular car tyres. Expect to see some performance characteristics blended in as well as noise reduction technology and tread patterns. Tyre diameters for these on-road Grand Treks are available from 15 inches all the way up to 20 inches. These tyres can be had for less than $200 each.
For more serious 4WDs, Grand Treks also come with rugged and deep tread patterns. The tread in many cases is designed to clear mud for better off-road traction, as well as provide solid grip in wet conditions. These tyres are generally bigger in diameter, starting at around 16 inches. Prices vary greatly based on how serious you are about off-roading. Some are around $200 per tyre, and others are over $400!

Shopping for Dunlop tyres? Check out JAX Tyres & Auto
Is a set of Dunlop tyres a good idea?
Dunlop is a household name for car tyres, and its reputation over the years has been unwavering. Dunlop represents a reliable choice across a range of tyre types and vehicles. Dunlop usually achieves solid results in our annual Customer Satisfaction Ratings for Tyres. As for Dunlop's pricing, don't expect any 'bargain basement' tyres, but across the range you can likely nab a set of tyres that represent fairly good value. However, watch the prices soar if you have a performance sedan or serious off-roader. For commuter cars, you can likely get away with a tyre that costs $100 or thereabouts, but for enthusiasts expect to pay $200 or more – easily. Dunlop is a reliable name in the tyre world, and we imagine it's worth a look into the next time your car needs some new shoes.
About the author of this page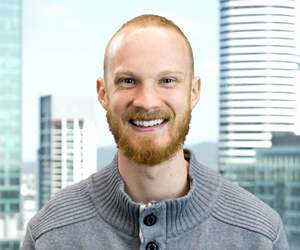 This report was written by Canstar Blue's Site Editor, Dean Heckscher. He's our resident expert on all things automotive, health & fitness, streaming and more. Dean is also one of Canstar Blue's customer research report producers, helping to turn complicated subjects into easily-digestible information for our readers. He's passionate about helping consumers make better-informed purchase decisions on all manner of consumer goods and services.