Review of Goodyear car tyres in Australia
Goodyear is a global tyre manufacturer and retailer, named after Charles Goodyear, the creator of vulcanised rubber. Goodyear was founded in 1898 with a total workforce of 13 people, producing bicycle and carriage tyres, as well as horseshoe pads and poker chips. Goodyear is based in Akron, Ohio, remaining true to its roots, and also has many of its manufacturing plants based in the USA.
Nowadays the company is worth over 15 billion dollars and operates in 28 different countries around the world, including Australia. Goodyear now operates over 135 stores across the country, selling tyres for cars, four wheel drives, vans, trucks and agricultural vehicles. Goodyear also provides OEM tyres for a variety of vehicles, and has also been the sole 'tire' supplier for NASCAR since 1997, and has even had continuous involvement since 1954.
It's all well and good knowing the history of Goodyear and what types of tyres it produces, but what about the everyday Aussie driver? Find out what Goodyear makes for the masses below.
Goodyear tyres
Goodyear offers a large range of tyres for an even wider range of vehicles of all shapes and sizes. We suspect the models everyday drivers are most concerned with are:
Assurance
Eagle
EfficientGrip
Wrangler
This cross section of tyres should cover a wide variety of motorists, so let's dive in.

Shopping for Goodyear tyres? Check out JAX Tyres & Auto
Goodyear Assurance Tyres
Made with the urban commuter in mind, these tyres could give you 'assurance' out on the road. These tyres are designed with fuel savings, durability and safety in mind – assurance. The rubber compound is slightly harder, aiding in fuel economy and lowering rolling resistance. This can in turn enhance the life of the tyre provided they are rotated regularly. Meant for a wide range of passenger cars, the Assurance range is available from about 14 inches through to 18 inches. Prices vary from about $130 each tyre for smaller diameters and over $200 for the larger ones.
Goodyear Eagle Tyres
The Eagle range is Goodyear's foray into passenger car performance. It's designed with a softer tyre compound to increase the tyre's contact surface, and hence deliver better grip and shorter braking distance. In fact, Goodyear claims this range of tyre has "Four per cent better wet handling than the average of leading competitors". Goodyear also claims that the "Asymmetric 3" has a "2.6m shorter braking distance on wet roads". So, that could potentially be the difference between on the road and in the ditch. Due to their performance, Eagle tyres are generally at the expensive range of pricing – expect to pay at least $150 per tyre, with some models going for $400 and above!
Goodyear EfficientGrip Tyres
The EfficientGrip series is apparently designed with comfort and performance in mind. Goodyear claims the EfficientGrip series is its "quietest tyre ever" and has a "measurable reduction in fuel consumption". We envision this range of tyres would be best suited to a luxury cruiser-type car for driving to the golf club. Sizes are available from about a 15 inch diameter, up to 19 inches. You can expect to pay around $150 for the smaller diameters and up to $600 for the larger diameters!
Goodyear Wrangler Tyres
One of the most prominent tyre ranges for off-road driving enthusiasts, the Wrangler series brings a wide range of tyres for all kinds of SUV and 4WD applications. Particularly standing out is the "All-Terrain Adventure" model, which is a versatile tyre made with Kevlar elements to better withstand punctures and abrasiveness, for any bush bashing adventure. The tread is deep, and the tyre is backed by Goodyear's warranty of 95,000km – which is outstanding. As for other Wrangler models, sizes are available from about 15 inches to 18 inches, from light off-road duties to full-time bush bashing beasts. Prices consequently increase the more serious a tyre you purchase; the cheapest are around $200, while the top-end models easily exceed $400.
What is Goodyear Autocare?
Goodyear Autocare is Goodyear's servicing arm that provides all manner of automotive services. They include logbook servicing and wheel alignments, to your more substantial repairs and replacement, and brake/suspension/exhaust tuning, as well as all sorting out a range of electrical gremlins. Launched in 2006, Autocare has gone on to have 125 stores nationally, and also sells a wide variety of Goodyear's tyres – of course. For a one-stop repair and servicing shop, Goodyear Autocare is well worth a look into if there's one in your area. You can also request a quote for tyres and servicing through their website.
No matter if you're a city slicker or a country boy/girl, Goodyear's range of tyres likely has you covered. Not only that, but as one of the largest tyre manufacturers in the world, you have the assurance of reliability, a wide supply network and generous warranties at a wide variety of prices to suit almost everyone. Goodyear also takes care of your whole vehicle – not just its shoes – through its Autocare network. Really, for everything automotive it looks hard to go past Goodyear – NASCAR certainly agrees!
About the author of this page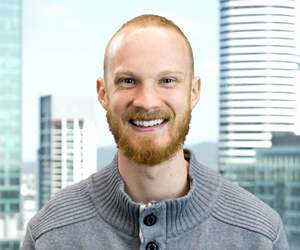 This report was written by Canstar Blue's Site Editor, Dean Heckscher. He's our resident expert on all things automotive, health & fitness, streaming and more. Dean is also one of Canstar Blue's customer research report producers, helping to turn complicated subjects into easily-digestible information for our readers. He's passionate about helping consumers make better-informed purchase decisions on all manner of consumer goods and services.