Review of Hankook car tyres in Australia
Choosing a new set of tyres for your car isn't always an easy decision. Often it's tempting to buy something totally different to what is currently wrapped around your wheels – maybe those tyres were too expensive, too noisy, too uncomfortable or maybe they just downright sucked. Yes, buying a set of new tyres can be hard work. However, Hankook is a tyre company that keeps things fairly simple. Get the full lowdown with Canstar Blue's review.
Hankook tyres
Hankook has tyres for everything from passenger cars to buses and trucks, but we imagine most Aussies will want a set of tyres for their passenger cars and four-wheel drive vehicles. Model names of particular interest are:
Ventus
Kinergy
Optimo
Dynapro
Ventus Tyres
The Ventus category consists of various sports-oriented models, and seems a good option if you want a softer rubber compound for enhanced performance ability. They range from entry-level performance for saloons and 'hot hatches', all the way up to semi-slicks for the days out on the track. Prices start at about $150 for each tyre with a 17 inch diameter, and easily run into the $300+ price range for bigger diameters and more serious performance capability. The Ventus range can also be found for 4×4 tyres – well suited to performance SUVs. Expect enhanced wet grip and braking, as well as cornering ability, allowing you to get out of those bendy roads quicker.
Kinergy Tyres
Kinergy tyres are for the eco and comfort-conscious commuters out there. They are designed with particular tread patterns that help eliminate road noise while driving, which can be a big burden while out on the road. They are also rated for fuel savings, with a harder compound aiding in lowering rolling resistance. Kinergy tyres are available from quite low prices too – expect a 15 inch tyre to cost about $100-$130. Is this the price you're willing to pay for comfort? Sizes are available from 13 inches, all the way up to 17 inches and above.
Optimo Tyres
Another tyre designed with comfort in mind, the Optimo series is generally for your larger saloon cars and luxury-oriented vehicles. Expect enhanced performance, as well, with tread designed for enhanced water dispersion to help prevent aquaplaning. Expect the tyres to also have a larger contact print, which means more tyre is connected to the bitumen at all times, aiding in grip and performance. These tyres start at around 15 inches and work their way up to over 17 inches. These tyres are generally a little dearer than other Hankook models, with some 17 inch models costing around $200 per tyre.
Dynapro Tyres
The first in the range for Hankook 4×4 tyres, the Dynapro range consists of all manner of SUV tyres, ranging from the city-slickers to the serious mudding tyres. Expect deeper treads and enhanced grip, without sacrificing overall performance. Most Dynapro models work just as well on the road as they do off it. The range is built for luxury SUVs, to all-season SUVs, and the aggressive off-road enthusiasts. As such, expect tyre diameters to be larger, around 17 inches, and expect prices to easily exceed the $250 mark, with some even reaching nearly $300 per tyre. For all manner of SUV and 4WD tyres, Hankook seems to present a great option.
Are Hankook tyres a good move?
That's for you to ultimately decide, but yes, they seem to be. Hankook produces a wide range of tyres (extending beyond the ones we listed above), and chances are there's a set out there that is right for you and your vehicle. From the budget-oriented Kinergy range, up to the Ventus and Dynapro ranges catering towards the motoring enthusiasts, Hankook likely has you covered. While it does not produce any particularly 'cheap' tyres, there are still deals to be found. However, it's still worth comparing the Korean tyre giant to the competition to find the best tyres for you.

Shopping for Hankook tyres? Check out JAX Tyres & Auto
About the author of this page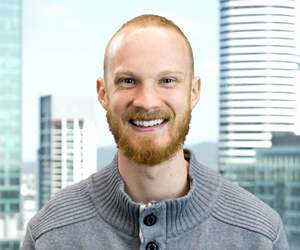 This report was written by Canstar Blue's Site Editor, Dean Heckscher. He's our resident expert on all things automotive, health & fitness, streaming and more. Dean is also one of Canstar Blue's customer research report producers, helping to turn complicated subjects into easily-digestible information for our readers. He's passionate about helping consumers make better-informed purchase decisions on all manner of consumer goods and services.