About Nexen tyres
Nexen Tire Co was born back in 1942 as Heung-A Tire Company, the first tyre company in Korea. They made Korea's first V-shaped directional tyre in 1992. Their goal – which they have achieved to date – is to have the "best" quality assurance, with no product recalls ever.
In 2000, the company was renamed "Nexen", which was intended to point to the future by combining the words "next" and "century", and their slogan is "Next Century Tire". They were the first company to win all four of the world's top design awards:
IF Design Award (2011)
Dot Design Award (2012)
G-Mark (2013)
IDEA Award (2014)
They also care about people. In 2002, they won the President's award for excellence as an employer of people with disabilities.
Their Tire Finder app is a pop-up box on their homepage. Their YouTube channel has a bunch of explanations of their newest technological innovations.
Some Nexen tyre innovations
Green Hive concept tyre: This tyre has a steel wheel and rubber sidewall with a separate, removable tread. This allows the tread to be replaced three to five times without throwing out the whole tyre. This tyre won an IDEA Award in 2014.
Nanotechnology: In 2005, Nexen was awarded a patent to manufacture tyres that combined rubber with a stratified silicate nano-composite. Development was completed on the UHP and Winter LTR and SUV patterns in 2006.
N'blue ECO tyre: This tyre has low resistance for better fuel economy, an optimised tread pattern for longer tread wear. It also has excellent braking performance on wet or dry roads, and its three centre ribs maintain stability at highway speeds. See this video.
Winter Snow Technology: Take a look at how the Nexen snow tyre works in this video.
Winguard Winspike SUV tyres: These SUV tyres are moulded for installing studs that dig into snow or ice. The V-shaped tread pattern and the match of sipes and block rigidity maximise handling and traction on ice. The 12 stud lines are placed to reduce noise. See this video.

Shopping for tyres? Check out JAX Tyres & Auto
Tyre brands we rated
Canstar Blue commissions Colmar Brunton to regularly survey 3,000 Australian consumers across a range of categories to measure and track customer satisfaction. The outcomes reported are the results from customers within the survey group who bought new car tyres (not retreads) in the last 18 months – in this case, 950 drivers.
The tyre brands in this year's survey are:
Michelin
Pirelli
Bridgestone
Continental
Dunlop
Goodyear
Hankook
Kumho
Bob Jane
Yokohama
About the author of this page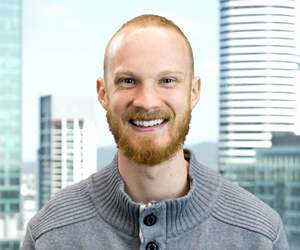 This report was written by Canstar Blue's Site Editor, Dean Heckscher. He's our resident expert on all things automotive, health & fitness, streaming and more. Dean is also one of Canstar Blue's customer research report producers, helping to turn complicated subjects into easily-digestible information for our readers. He's passionate about helping consumers make better-informed purchase decisions on all manner of consumer goods and services.
You can view the tyre survey results here.