Who is Repco
Repco was founded in 1922 as an automotive grinding business and is now the largest reseller and supplier of automotive aftermarket parts and accessories in Australia and New Zealand. In the mid-1920s, they opened their first trade supply store for replacement parts.
The company made history in Australia in 1937, when they promoted Maud Terdich to Company Secretary. She was the first ever female Secretary of an Australian public company.
Their replacement parts grew during the Depression of the 1930s, an amazing feat. In the 1950s, they moved into automotive manufacturing. In 1959, Repco launched their first self-designed and built sports car, 'The Repco Special'.
A Repco-built car, the Maybach 3, won the New Zealand Grand Prix in 1954, but it wasn't until 1981 that the first New Zealand store opened.
Repco's slogan is "What an auto store ought to be." Repco has a handy Know How page with articles on the most common DIY car maintenance methods. They employ over 3,000 people who would be more than happy to fit something if you can't "DIY".
How many Repco stores are there?
Repco has almost 400 stores across Australia and New Zealand. You can find your nearest store online.
Things you can buy at a Repco store
Repco has over 175,000 parts available for sale and fitting. Repco Auto Club members get a 20% discount on all stock in-store.
Products available from Repco:
Batteries
Car accessories
In-car technology (GPS, etc.)
Gift cards
Body repair
Car care
Light globes and lighting
Oils and additives
Windscreen wipers
Spare parts
Tools and equipment
Travel and touring gear
Repco Trade is a separate catalogue for trade professionals.
Auto stores we surveyed
Canstar Blue commissions Colmar Brunton to regularly survey 3,000 Australian consumers across a range of categories to measure and track customer satisfaction. The outcomes reported are the results from customers within the survey group who have purchased a product from an auto store in the last 12 months – in this case, 1,368 people.
The auto store brands we surveyed are:
Supercheap Auto
Autobarn
Autobarn
Repco
Autopro
About the author of this page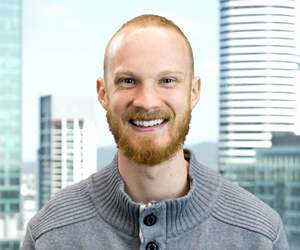 This report was written by Canstar Blue's Site Editor, Dean Heckscher. He's our resident expert on all things automotive, health & fitness, streaming and more. Dean is also one of Canstar Blue's customer research report producers, helping to turn complicated subjects into easily-digestible information for our readers. He's passionate about helping consumers make better-informed purchase decisions on all manner of consumer goods and services.