Posted by Dean Heckscher May 28th 2015
Who is Ultra Tune?
Having humble origins in Melbourne circa-1980, it's impressive to see how Ultra Tune has grown to become one of Australia's favourite auto service franchises. Rapidly expanding to South Australia, Victoria, NSW and Queensland in 1982, the company has now become a national entity with over 270 franchises.
It's a sign of the quality of their service that Ultra Tune was recently awarded a four-star rating from Canstar Blue, and received five stars for many of the customer satisfaction criteria, including value for money and customer service. This represents a significant improvement on their star ratings from last year.
What our survey respondents say about Ultratune
Canstar Blue's most recent car servicing survey sought the opinions of more than 500 drivers across the country. Some of the comments from customers of Ultratune were as follows:
| | |
| --- | --- |
| They look after the car's maintenance very well and have great customer service. | Bit pricey like the originals sometimes rather over  priced. |
| Firstly it's RAA approved which is important to me as a member of the RAA. I trust their advice on what repairs are needed, have used the company for many years , close to home, friendly service. | Was only managed/run by one person on the day – took long time and no courtesy vehicle available. |
| They do give you a thorough going over of the car and even pick up on the slightest problem before it becomes bigger. | Not that conveniently located to me personally. |
| I have used Ultratune for servicing for more than 20 years and there have been the change of ownerships but the same level of service has remained. | I know someone who had a very negative experience and did not get a very good response on his repairs. |
| Usually explain issues well and clearly state what work will be carried out and reasons why. | Can be expensive, they don't use genuine parts for specific cars. Toyota specific oil for example. |
Source: www.canstarblue.com.au Car Servicing survey 2015, conducted by Colmar Brunton
Other Car Servicing brands we surveyed
Canstar Blue commissions Colmar Brunton to regularly survey Australian consumers across a range of categories to measure and track customer satisfaction. The outcomes reported are the results from customers within the survey group who have had their car serviced in the last 2 years by a car servicing chain. Please note this does not include car dealerships or independent mechanics.
The other car serving chains that in this year's survey are:
Midas
Goodyear Autocare
Kmart Tyre and Auto Service
About the author of this page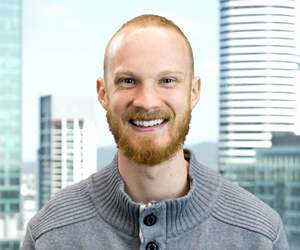 This report was written by Canstar Blue's Site Editor, Dean Heckscher. He's our resident expert on all things automotive, health & fitness, streaming and more. Dean is also one of Canstar Blue's customer research report producers, helping to turn complicated subjects into easily-digestible information for our readers. He's passionate about helping consumers make better-informed purchase decisions on all manner of consumer goods and services.
You can view the car servicing brands survey results here.