Following the announcement from General Motors to scrap the Holden brand across Australia and New Zealand, motorists may be able to drive away with a new model at a discounted price.
According to Holden dealers who spoke to CarAdvice anonymously, General Motors will likely outline a discount plan to clear remaining showroom models, with the intention to have all stock cleared by mid-2020.
While the discount amounts are unclear, most dealers are expecting to see discounts of between $2,000 and $10,000 depending on model and location, with prices also expected to be negotiable.
Negotiations may also extend to those who have purchased a new Holden vehicle but have yet to take delivery.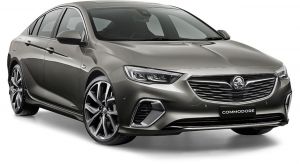 Holden dealership models
According to the Holden Australia website, models currently available in showrooms include:
Acadia (SUV)
Astra (Hatch)
Colorado (Ute)
Commodore (Sedan/Wagon)
Equinox (SUV)
Trailblazer (4WD)
Trax (SUV)
One Holden dealership owner reportedly told CarAdvice that they expect to clear their remaining stocks within "weeks or months".
Another dealership owner said they would sell out even sooner. "It won't take long. I reckon everyone will be sold out of their Holden stock within weeks not months. No one wants to hang onto them now, we want to get rid of them as quickly as possible or even put them on the used-car lot," they said.
While motorists may be able to drive away with a bargain, with Holden closing down, customer service, warranty and parts are expected to be available for the next 10 years only – meaning there is still some risk involved if you're looking to hang onto a vehicle for longer than a decade.
Photo credit: EQRoy/shutterstock.com, Holden