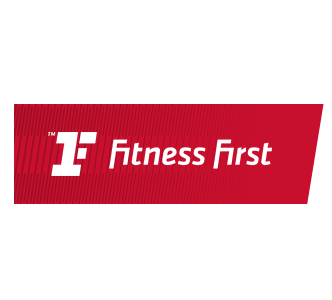 About Fitness First
A brief history
Fitness First is an international gym chain; they started out in 1993, when the first club opened in Bournemouth, England. Seven years later, they opened their first club in Australia, and today there are 78 clubs. Between all of them, there are 240,000 members who visit fitness First over 15 million times each year.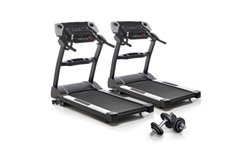 Gyms customer satisfaction review results
What do they offer?
Personal Training: a personal trainer will tailor an exercise plan for an individual's goals and capabilities.
Group Fitness: get fit in a fun and social environment, supported by your group and leader.
Fitness First for Teens: Fitness First offers a school holiday program for 14-18 year olds to promote health and fitness among young people. It runs every day over holiday periods, allowing teens to use the gym equipment and participate in group classes. There is an induction to introduce them to the gym, and teach age appropriate exercise, as not all equipment is suitable for people of such a young age. Those over 16 are taught how to safely use weights and strength equipment, as this is the youngest age to safely start this type of exercise.
Swim School (selected branches): Fitness First offer swimming lessons for all ages and abilities, from as young as 6 months to adult age. As well as how to swim, the classes also teach essential water safety and lifesaving skills. Specialist classes are offered to those with special needs; these classes are a part of a not-for-profit community program to assist families with children who have diagnosed intellectual disabilities or impairments.
Dance School (Mosman, NSW): the Fitness First dance academy offers classes from three years to late teens, and covers a variety of genres. Students have the option of dancing at both recreational and professional levels, and are able to enter ballet exams and eisteddfods, as well as participate in an annual concert.
Childcare: The Playzone (as they call it) caters for children between the ages of six weeks and 12 years. Professional staff guide children in anything, whether it is art and craft, construction, gross motor skills, sensory skills, or language.
What our survey respondents say…
This year Canstar Blue surveyed over 900 people who have a gym membership or recently joined a gym. These are some of the comments, among others, made by survey respondents who work out at Fitness First.
| | |
| --- | --- |
| Has modern equipment and is open at convenient times | Play dreadfully loud 'music'. Very unpleasant and so bad have thought of changing centre. |
| Clean, spacious, and filled with modern equipment. | Expensive fees. |
| Clean facilities, good classes, and friendly gym-goers. | Not open 24 hours. |
| It has everything I need. | Locked into a contract and automatic payments. |
| Local, convenient, and has a steam room. | Minimal service provided, unless personal trainers are paid for |
Source: Canstar Blue Gyms survey – 2015
Other gyms we rated
Canstar Blue commissions Colmar Brunton to regularly survey Australian consumers across a range of categories to measure and track customer satisfaction. The outcomes reported are the results from customers within the survey group who are members of a gym.
The other gyms in this year's survey are:
Fernwood
Anytime Fitness
Genesis
Goodlife Health Clubs
Jetts
Plus Fitness
Snap Fitness
Other articles you might like
New to the gym? Here are 5 workouts to try
7 items you need in your gym bag
Could a virtual exercise coach suit you?