About Snap Fitness
About the company
Founded in the USA in 2003, Snap Fitness has grown rapidly, and now has almost 2,200 clubs worldwide. Their gyms have taken over the USA, Canada, Mexico, India, the UK, Egypt, Singapore, Thailand, Hong King, the Philippines, Indonesia, Malaysia, New Zealand, and Australia. Worldwide, there are more than half a million Snap Fitness members.
The business has won many accolades, including placing in Entrepreneur magazine's 100 fastest Growing Franchises, and America's Top Global Franchise ranks. In 2010 Snap Fitness' CEO Peter Taunton was named Entrepreneur of the Year by Ernst & Young.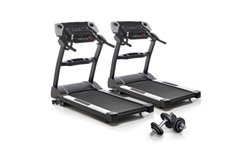 Gyms customer satisfaction review results
What do they offer?
The main thing that Snap Fitness offer is minimalism; their concept is "compact, 24/7 gyms with state of the art equipment, minimal staffing, and no fuss".
Snap Fitness can offer personal training, but otherwise are built around a concept of only having the basics.
What our survey respondents say…
This year Canstar Blue surveyed over 900 people who have a gym membership or recently joined a gym. These are some of the comments, among others, made by survey respondents who work out at Snap Fitness.
| | |
| --- | --- |
| I like that I don't have to worry about opening and closing hours and weekend trading hours. | I would like more group fitness options that are included in my membership fees. |
| The gym I go to has a dedicated weights room and air-conditioned room, which are nice. | Social aspect is poor, unfriendly patrons not penalised. |
| I can just show up and not worry about opening and closing times. | Gym is too crowded and cramped. |
| If I'm away I can go to any Snap Fitness, rather than going without. | No group fitness classes. |
| It is affordable and simple. | Staff not always available to help out. |
Source: Canstar Blue Gyms survey – 2015
Other gyms we rated
Canstar Blue commissions Colmar Brunton to regularly survey Australian consumers across a range of categories to measure and track customer satisfaction. The outcomes reported are the results from customers within the survey group who are members of a gym.
The other gyms in this year's survey are:
Fernwood
Anytime Fitness
Genesis
Goodlife Health Clubs
Jetts
Plus Fitness
Fitness First
Other articles you might like
New to the gym? Here are 5 workouts to try
7 items you need in your gym bag
Could a virtual exercise coach suit you?