The Boxing Day sales provide a great opportunity to snag a bargain, especially when it comes to big-ticket items like new home appliances. If you're in the market for a fridge, washing machine, clothes dryer, or TV, this could be the perfect time to save stacks of cash, with retailers keen to move on this year's appliances before the latest wave rolls in next year.
So, where can you find the best deals? To offer a hand, Canstar Blue has produced this guide to some of the standout bargains currently available from The Good Guys.
We have selected deals based not only on the biggest discounts on offer but also on brands featured in our customer satisfaction ratings, so you can be sure that you're getting a highly-rated product, not just a cheap one.
Best Boxing Day deals on appliances 2021
Samsung 65-inch 8K Neo QLED Smart TV – $3,295 (save $1,500)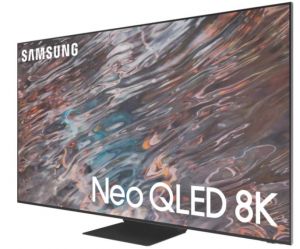 This 8K Smart TV with Samsung's Quantum Matrix Technology (QA65QN800AWXXY) could be yours for $1,500 off its original price of $4,795 RRP. It's stated to deliver the deepest blacks for lifelike contrasts and finer detail. It also features a Neo QLED Infinity One Display that takes your content edge-to-edge with a virtually borderless frame and Object Tracking Sound Pro that matches your audio with your picture, scene-by-scene for an immersive viewing experience.
LG 48-inch 4K UHD Self-Lit OLED Smart TV – $1,995 (save $500)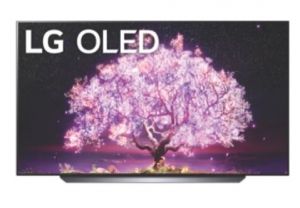 This LG TV (OLED48C1PTB) features an OLED display and a 3840 x 2160 pixel screen resolution to offer precise text and graphics. It has smart compatibility to access all your favourite subscription services including Netflix, Apple TV, Disney Plus, Stan, Amazon Prime and more, plus built-in voice assistance via LG ThinQ AI and Hey Google and Amazon Alexa. This model has four HDMI inputs to plug various devices and extensions like game consoles, projectors, etc.
Toshiba 75-inch C350K Series 4K UHD Android TV – $1,299 (save $400)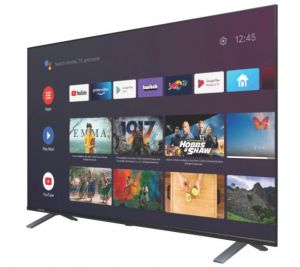 This Toshiba TV (75C350KP) also offers 4K upscaling to re-create true-to-life scenes on screen and is exclusive to The Good Guys. It also provides High Dynamic Range content with a Netflix Ultra HD subscription streaming plan, plus access to streaming apps including Prime Video, YouTube, and Google Play. It also has Google Assistant and Google Chromecast. Toshiba televisions are designed in Japan.
Bosch Stainless Steel Freestanding Dishwasher − $648 (save $201)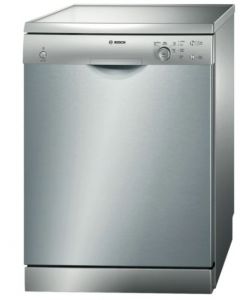 This Bosch freestanding dishwasher (SMS40E08AU) is said to clean dishes in up to half the time and helps save water using VarioSpeed technology, which determines the number of dishes inside and the level of washing required to allocate the right amount of water per cycle. It comes with 13 place settings, various wash programs for pots and pans, as well as Auto, Eco, and Quick Wash. There's also an AquaStop Plus Anti-Flood Protection function.
Bosch 60cm Freestanding Dishwasher – $899 (save $200)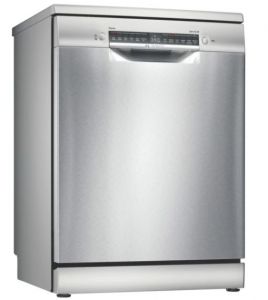 This Bosch Series 4 dishwasher (SMS4HVI01A) offers plenty of loading flexibility with 14 place settings and a RackmatickPlus basket that can be height adjusted in three ways to fit cups and serving dishes any way you want. It also has VarioFlex red touchpoints that easily let you know which plate racks in the upper or lower baskets can be folded to accommodate other items. This model uses 13.5 litres per wash on the Eco program with a cold-water connection and has a four-star WELS water rating.
CHiQ 202L Top Mount Refrigerator − $395 (save $104)
This small CHiQ fridge (CTM199NB) is ideal for apartments and smaller households with a 545mm width, a 1465mm height, and a 590mm depth. It has low-maintenance upkeep thanks to its auto-defrost capability and a four-star energy rating to help keep your power bills in check. Other specs include multi-airflow to keep all the contents of your fridge evenly cool, electronic controls, a humidity control crisper and interior LED Light. It also has a reversible door hinge and black finish to suit any modern décor.
Fisher & Paykel 569L French Door Refrigerator – $1,998 (save $401)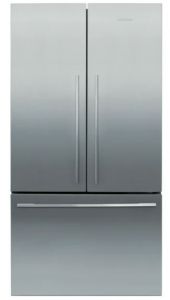 If being organised in the kitchen is your jam, this Fisher & Paykel French door refrigerator (RF610ADX5) is for you! It features removable spacious shelving (with spill-safe edges) to organise and reach your foods and drinks without fuss, plus ActiveSmart Foodcare interior sensors that adjust the temperature according to your daily use. This fridge is noteworthy for having the humidity-control crisper located above the freezer for easy reach without bending down.
Hisense 578L Side-By-Side Refrigerator – $1,188 (save $211)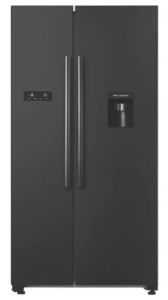 This Hisense fridge has a side-by-side design (HRSBS578BW) that lets you access the fresh and frozen section of your fridge with ease without having to bend down or tiptoe to reach your freezer. It boasts a 578L total capacity (with 200L freezer capacity) to keep all your perishable foods, frozen foods, desserts, and beverages conveniently stored and to give you an easy view of what's inside your fridge. It also has a dual-hinged door and a black finish to complete your modern interior.
LG 420L Bottom Mount Refrigerator – $995 (save $204)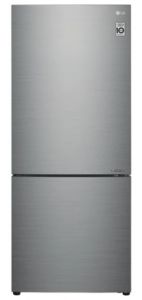 This LG fridge (GB-455PL) boasts a five-star energy rating, which means it can keep all your foods and drinks cool 24/7 without draining power. Some specs include door cooling (for eggs, cheese, etc.), folding shelves, a moisture balance crisper, and a reversible door. This model has a 287L fridge capacity and 133L freezer capacity.
HP 15.6-inch Win 11 Laptop − $999 (save $600)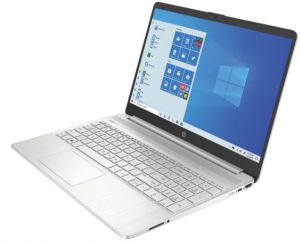 If you're looking to score a back-to-school bargain, this is it! This HP laptop (4X755PA) is nearly 50% off its original price of $1,599 RRP. It features an 11th Gen Intel Core i7 processor to run all the latest software with speed, 16 GB of memory for fast-responding computing performance, a HD camera (perfect to work or study remotely), and an SD compatible memory card slot to access your movies, photos, and files. This model comes with a Windows 11 operating system.
Dell Inspiron 5000 14-inch Win 11 2-in-1 Laptop – $1,399 (save $600)
Another back-to-school must-have is this Dell Inspiron 2-in-1 laptop (RNI5410N13AU) which is $600 off its original price of $1,999 RRP. It also boasts an 11th Gen Intel Core i7 quad-core processor to execute all applications with speed and 16 GB of memory. This laptop also has a 14-inch LED screen with 1920 x 1080 resolution, a 512 GB hard drive, and a 2-in-1 configuration to enjoy the flexibility of both a tablet and laptop.
Dyson V10 Animal Cordless Vacuum − $779 (save $120)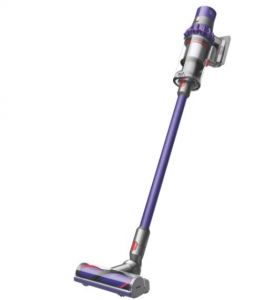 Give the gift of Dyson and save yourself $120 on the V10 Animal (369399-01) at The Good Guys this year. This stick vacuum is claimed to have 30% more suction than the Dyson V8 and to be powerful enough to clean everywhere, even carpets. It offers up to 60 minutes of fade-free power, whole machine filtration, and a hygienic point and shoot bin. It also comes with a direct-drive cleaner head, a combination tool, and a crevice tool.
Dyson Purifier Cool White/Silver – $699 (save $100)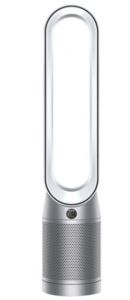 For asthma and allergy sufferers, the Dyson Pure Cool Tower Fan (369678-01) is a godsend. It captures dust and allergens around the home to improve indoor air quality and is even stated to remove up to 99.95% of particles as small as 0.1 microns. It automatically detects airborne particles and gases, then diagnoses and reports them in real-time. It uses Air Multiplier technology to generate the circulation power to purify an entire whole room, plus the whole machine meets HEPA H13 standard.
Ecovacs DEEBOT U2 Robotic Vacuum – just $299!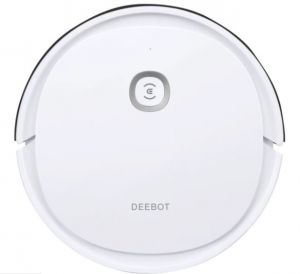 This Ecovacs smart robot vacuum (DEEBOT-U2) boasts hard floor and carpet cleaning capabilities and is compatible with Amazon Echo and Google Home for voice assistance. It offers a 110-minute runtime, as well as anti-drop sensors, a 400ml dirt bin capacity, and a 300ml water reservoir. It has a charge time of 4.5 hours.
Himo Z20 Electric Bike (White) – $1,199 (save $400)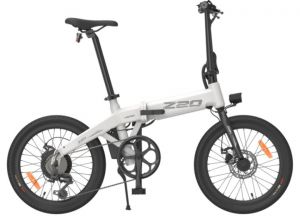 This Himo electric bike (4894539) could help you beat the traffic, get more exercise and reduce your greenhouse gas emissions, AND it's a whopping $400 off this Boxing Day! The Z20's innovative built-in battery box is closely connected to the body for space efficiency, while its lightweight aluminium frame perfectly matches its inner wirings to create a seamless design for urban commuting.
Segway Ninebot T15 Air eKickScooter – $799 (save $200)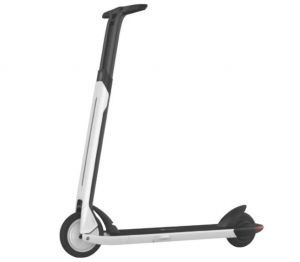 The Segway Ninebot T15 (4958423) is one of the most compact (only 8.7 inches in height) and energy-efficient e-scooters booting around. It comes with four riding modes including pedestrian mode, energy-saving mode, standard mode, and sport mode with a pre-set speed limit of 6km/h, 10km/h, 15km/h, and 20km/h respectively.
*Prices taken from The Good Guys, correct as of December 2021.