Caffitaly Coffee Machines Review
Caffitaly's foremost mission is apparently to advance the enjoyment of coffee in all aspects. Whether you enjoy a morning cup of coffee to relax and think, or simply use it as a morning pick-me-up, Caffitaly aims to create machines which make your whole experience easy and enjoyable. The company makes machines in several shapes and sizes to cater to the needs of all Australian coffee lovers, with clever automated features making them a popular choice. Read on for our breakdown of exactly what Caffitaly offers.
The Caffitaly range
System S23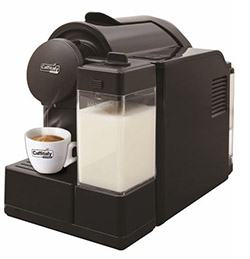 The System 23 is Caffitaly's flagship model, a fully automatic machine which is said to deliver top quality coffee at the push of a button. The system features an integrated milk frother with adjustable texture control, as well as programmable hot water settings, allowing it to make just about any coffee your heart desires.
With useful features such as a large 1L water tank, automatic capsule ejection and an easily removable milk tank, the System 23 wraps up a powerful package into a compact footprint.
RRP $199
System S24
The System S24 machine, dubbed 'Simply Espresso', is the perfect machine for coffee lovers in a hurry. A simple, compact machine, the System S24 can produce single and double espressos along with hot water functionality, all at the touch of a button. With ergonomic features such as adjustable cup height, as well as automatic standby and descale detection, the S24 is a great little addition to your kitchen.
RRP $99
System S22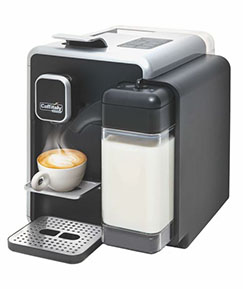 The S22 is the most advanced system Caffitaly offers. A fully automatic capsule coffee machine, the S22 adds larger capacity containers and a sleek, updated design compared to the S23. The integrated steam function allows you to make cappuccinos and lattes at the press of a button, whilst the automatic milk cleaning and descale detection mean maintenance is a breeze.
RRP $199

System S21
The S21 is dubbed the Sleek & Slim by Caffitaly, and it isn't hard to see why: the curved, unibody design of the S21 makes it a great machine for compact kitchens, and the easy-to-use buttons on the front provide espresso and hot water functions just like the S24.
RRP $119

System S06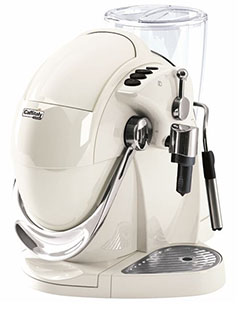 The 'Simply Sophisticated' System S06 is by far the most striking design in Caffitaly's coffee machine stable. With an array of steel parts complementing a retro curved body, the S06 provides a fully integrated steam wand and ergonomic settings buttons which will allow your coffee-making skills to flourish. A 1.2L water jug and powerful 950W pump mean your coffees will be produced quickly and reliably, whilst three programmable hot water options provide versatility.
RRP $149
System S08
A funky design which can add some brightness to your home, the S08 provides some art deco styling with three different accent colour options – purple, orange or black. The front-facing dial allows you to select your chosen size and style of coffee with ease, whilst the same automatic maintenance mechanisms and powerful, high pressure pump make using your machine a breeze.
Caffitaly has tended to stand out in value for money terms when we produce our annual ratings here at Canstar Blue. For more on Caffitaly's customer satisfaction scores, and how they compare to the competition, check out our star ratings for coffee machines.
About the author of this page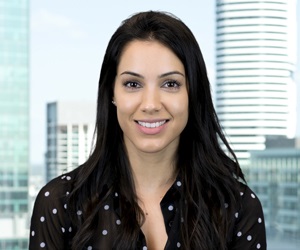 This report was written by Canstar Blue's Home & Lifestyle Content Lead, Megan Birot. She's an expert on household appliances, health & beauty products, as well as all things grocery and shopping. When she's not writing up our research-based ratings reports, Megan spends her time helping consumers make better purchase decisions, whether it's at the supermarket, other retailers, or online, highlighting the best deals and flagging anything you need to be aware of.
What do customers think about Caffitaly Coffee Machines?
In 2019, Australian customers gave Caffitaly 3 out of 5 stars for overall customer satisfaction for coffee machines.
Caffitaly Coffee Machines
Canstar Blue
Award:
Overall Satisfaction