ALDI Expressi Coffee Machine Review
ALDI's Expressi brand is Australia's only supermarket-backed line of espresso coffee products. The Expressi brand first appeared Down Under back in 2011, and is produced in partnership with German coffee giant Kruger. Expressi's focus is on high quality products and affordable costs – a focus which has seen it consistently rated highly in Canstar Blue's satisfaction ratings for espresso machines.
Expressi sells a wide range of proprietary coffee pods and milk-based drinks in ALDI supermarkets across Australia, alongside its solitary machine, so there's a complete coffee experience on offer at your local discount supermarket, should you want to give it a try. So, how does the ALDI Expressi coffee machine stack up, and what's included? Read on to find out.
ALDI Expressi coffee machine
Expressi Multi Beverage Capsule Machine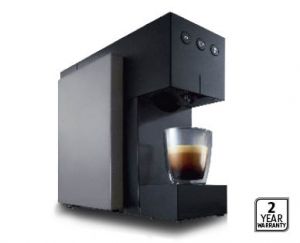 Expressi's coffee machine is available in either Titanium (pictured) or White trim, and comes with a host of useful features. The 19 bar pressure pump and rapid 20 second heat up time is said to produce high-quality coffee results, whilst the automatic cleaning function and solid two-year warranty ensures you don't end up paying a fortune in appliance parts or maintenance. Its compact shape and angular stylish design are also just as important, making it fit perfectly in a modern kitchen.
Espresso Machine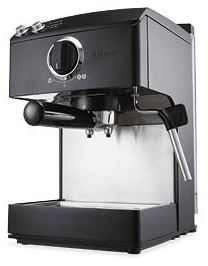 This 15 bar Italian pump espresso machine featured in ALDI's Special Buys, retails for $149. It's designed with a thermoblock heating system, plus a single and double cup advanced crema system. It also features a swivel steam wand, cup warming tray and 1.6L of water capacity. It comes with a 500ml milk jug, two cleaning pins, a measuring spoon, a stainless steel portafilter and two stainless steel filters. There are two colours to choose from – black or white. Plus, it has a three-year warranty for peace of mind.
Expressi Coffee Capsule Machine Limited Edition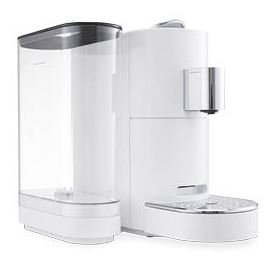 ALDI's limited edition coffee machine comes in either white or black and has a larger water tank capacity (approximately 2.3L), so you can pour more cups of coffee before the water runs out. It has an automatic switch off and filling quantity function, plus a rinsing and cleaning reminder. Its capsule container can hold up to 8 capsules and it comes with a cast iron drip tray.
Expressi Milk Frother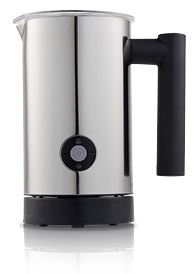 The Expressi milk frother is a small kettle-shaped milk frothing device which allows you to make all your favourite milk-based coffees, such as flat whites, lattes and cappuccinos. The 250ml milk frother bears the same sleek design as the coffee machine itself, and its low price makes it a no-brainer for the full coffee experience.
Expressi Milk Frother Limited Edition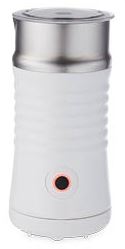 Another milk frother you might find in ALDI's middle aisles is this 240ml limited edition model. It has a double wall design with a silicone seal on the cap, as well as non-slip silicone feet and a non-stick coating for easy cleaning. The Expressi milk frother is stated to have dual functionality, which means it can either froth hot or cold milk. Plus, it's boasted to heat milk up to 65°C in approximately 90 seconds. There's also an automatic switch off and a 360°C swivel base.
The ALDI Expressi line continually performs well in Canstar Blue's annual star ratings for overall satisfaction, with especially strong showings in the value for money and ease of use criteria. It's fair to say that the machine is probably more suitable for coffee 'beginners' than seasoned drinkers, but that just means it's a good entry-level product if you're not sure about spending the big bucks just yet. In fact you may find it's all you need. With a price tag of just $79.90, you can't really go wrong.
What do customers think about Aldi Expressi Coffee Machines?
In 2017, Australian customers gave Aldi Expressi 4 out of 5 stars for Overall Customer Satisfaction for Coffee Machines.
Aldi Expressi Coffee Machines
Canstar Blue
Award:
Overall Satisfaction