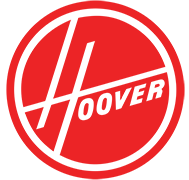 Hoover Vacuum Cleaners Review
Hoover is one of the leading providers of vacuum cleaners in Australia, with a history dating back more than 100 years. The brand has become synonymous with vacuum cleaning over the decades and now boasts a huge range of models.
With more vacuum cleaners available to buy in Australia than any other manufacturer, how can you possibly tell which might be the best fit for your home? You can start by comparing its most sought after models in this review from Canstar Blue.
Hoover vacuum cleaners
Hoover vacuums can be divided into the following categories:
Bagless vacuum cleaners
Bagged vacuum cleaners
Stick vacuum cleaners
Upright vacuum cleaners
Handheld vacuum cleaners
Robot vacuum cleaners
Pet hair vacuum cleaners
Since there are so many, we won't review every single vacuum cleaner in this report. Rather, we will look at the common specs, features and price ranges of each category to summarise what they're about, to help you answer that question: Are Hoover vacuum cleaners worth buying?
Hoover bagless vacuum cleaners
As the name suggests, bagless vacuums don't have a bag. Instead they have a dust canister, which can be easily removed and emptied at the press of a button. Hence, they're popular due to the convenience they provide. Hoover has a huge total of 13 bagless vacuums. These models share some of the following characteristics:
Deep cleaning powerheads and deep-cleaning turbo brush, which is apparently fantastic at removing pet hair from carpets
Powerful, 1800W+ motors that provide superb suction ability
Highly compact and sleek designs, perfect for moving around and storing with ease
One-touch empty system, so you can empty the contents straight into the bin
Washable, powerful HEPA filtration to remove allergens
Specialised mattress cleaning tools and other accessories
In terms of price, the minimum listed price a Hoover bagless vacuum goes for is about $80, whereas the maximum you can expect to pay for one is an astonishing $1,000. What makes this one so expensive? Let's find out.
Regal Powerhead bagless vacuum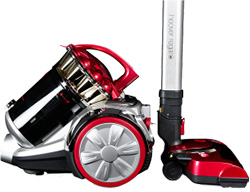 The Regal model represents the highest quality money can buy in the bagless vacuum category. At $1,000, it costs more than most major household appliances, so you'll have to decide if the features and specs it possesses make it worthwhile.
It has an advanced self-propelling powerhead and a washable HEPA carbon filtration system to remove and destroy dust and allergens from every inch of your home, and it also comes with multiple floor tools to work on any surface, such as the turbo pet-hair tool.
Despite all of this, the price will be a barricade to most people. Luckily, Hoover's vacuums get cheaper from here on out.
Hoover bagged vacuum cleaners
Hoover has seven bagged vacuums to choose from. Bagged vacuums are essentially just the conventional vacuum that you either used to own or currently own, where they have a bag on the inside that needs to be emptied and replaced periodically. Hoover's bagged vacuum cleaners are said to prioritise hygiene in the home.
Common features of Hoover bagged vacuum cleaners include:
HEPA filtration, which removes 99% of dust from the air to reduce allergen levels
Compact, lightweight design, making them easy to store and manoeuvrer without sacrificing suction power
Large capacity bags, which can carry between 2 and 3 litres of debris
High-performance, 2000W motors for sustained and impressive suction power
User-friendly controls, which allow the user to adjust the controls with their foot plus an easy retract cord
Genuine Hoover accessories, like the deep-cleaning powerhead, which allow you to clean just about any surface with just the one vacuum!
There is a diverse price range for this category, with models costing anywhere from $99 to $1,000. So there is something for people at all ends of the price spectrum. Arguably the pick of the bunch is the Allergy Powerhead, which you can find for $700!
Allergy Powerhead bagged vacuum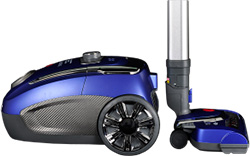 It's a lot pricier than most vacuum cleaners on the market, but with the Allergy Powerhead, you are paying for quality. This model combines a four-stage carbon filtration system with an exceptional HEPA filtration system to trap and eliminate almost all allergens in your home, Hoover claims.
The advanced self-propelling powerhead it comes with is an advanced motorised powerhead that can actually lift your carpet and remove deeply embedded dust and dirt. Throw in a sleek ergonomic design and minimum 2 year warranty, and this vacuum seems one of the most impressive on the market.
Hoover stick vacuum cleaners
For a quick clean of a room or two, stick vacuums are the way to go. These bad boys are designed to be lightweight and convenient to use thanks to their sleek build. They're also typically cordless and bagless. Common features with this range include:
The Turbobrush built for deep cleaning, which rotates as you clean and allows you to remove deeply embedded dust
Powerful 21.6 V Lithium Ion batteries which enable them to clean for up to 60 minutes before requiring a charge
2-in-1 functionality, as most of them come with a handheld vacuum as well
Lightweight and compact design, as they weigh as little as 2.3kg, making them easy to carry around and store
All-in-one charging station, which lights up when the machine is charging to let you know when it is finished
1-2 year warranties on each
Prices range from around $200 and can go up to $700 – such a model is Hoover's React Advantage Handstick.
React Advantage handstick vacuum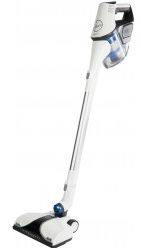 Designed with Hoover's FloorSense technology, this handstick is stated to detect change in floor type and adjust the brush roll speed automatically. It's a 2-in-1 model, meaning it comes with both the upright part and the handheld vacuum part and is powered by a PWR lithium batter boasted for "fade free" power. It's stated to have a run time of up to 23 minutes.
Its WindTunnel Surge powerhead is stated to tackle embedded dirt and dust. For convenience, its dashboard displays the cleaning mode, power level indicator and system management. For the hard-to-see areas, you'll find LED headlights to help illuminate the space. The bagless technology reduces maintenance costs over time and makes the contents easy to empty, adding even further to the convenience factor. It also comes with a variety of accessories.
Hoover upright vacuum cleaners
Upright vacuum cleaners are designed to be as ergonomic as possible, as their stiff upright design makes them easier to hold, move and store. Hoover's products are no different with eight models in the range, priced between $200 and $500 each. The Zoom 7110 looks like the standout.
Zoom cordless 7110 cordless upright vacuum
Hoover's Zoom vacuum is a compact yet powerful upright vacuum cleaner, with its 36V lithium-ion battery stated to provide up to 22 minutes of runtime on Boost Mode. The wide brush bar and large 7.5L dust bag capacity means you'll spend less time vacuuming and less time replacing the bags.
At about $500, the Zoom is less expensive than many other Hoover models, but is still very expensive compared to the average cost of an upright vacuum cleaner. It is harder to justify this outlay, since there doesn't appear to be a whole lot it can do that other upright models can't.
Hoover handheld vacuums
Handheld vacuums are designed for quick cleans in difficult spots – like shelves, cupboards and in-between seats. Hoover has eight of these vacuums in its armoury, some of which serve different purposes. Common traits they share are:
Lightweight and compact designs
Up to 20V of suction power
Powerhead attachments to help remove pet hair from furniture and floors
These convenient handvacs can be had for around $50 to $150. One of the most impressive of the bunch seems to be the Lithium Handvac!
Cordless Lithium Handvac Skin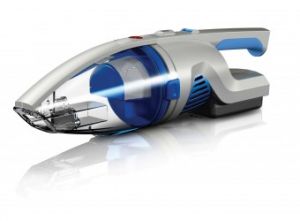 Hoover's Cordless Handvac is boasted to be versatile, ease-to-use and ideal for quick cleans. It features 20V of suction power with 0.07L dust bin capacity and a reusable filter for low maintenance costs. It comes with a number of attachments including a crevice tool to help reach difficult areas and a motorised turbo tool to help remove pet hair from upholstery.
It's engineered for multi-purpose cleaning, and its versatility makes it ideal for the smaller tasks that don't need a full-sized vacuum – such as when you spill cereal on the kitchen bench.
Hoover robot vacuums
Robot vacuum cleaners are designed to do all the work for you while you kick your feet up and relax. Hoover robot vacuums use the latest technology, and there is just one model currently available. The one and only model in this range is the '3240' featured below.
Performer Plus 3240 Robot Vacuum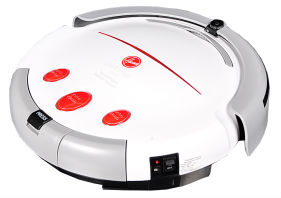 Surprisingly, at just $199, the Performer Plus Robot Vacuum is quite cheap as far as robot vacuums go. Considering that most of Hoover's products are among the most expensive on the market, this is much more affordable for most people. What sticks out the most about this model is the long 45 minute runtime it possesses, which is more than some robovacs you'll find in the market. It's ideal for smaller homes and business and is stated to be well suited for hard floors.
As well as the standard remote control, the 3240 also comes with a virtual wall, meaning you can seal it into a certain area. Most people have to move furniture to stop their robovacs from entering unwanted areas, but you might not have to with this one! It comes with three cleaning modes including an automatic option, Turbo Cleaning for additional power and a mode that can enable the vac to focus on a single area that might be particularly dirty. The remote itself allows you to steer the vacuum as well as switch between each mode.
For more information on vacuum cleaners, be sure to keep up with our annual star ratings to see which brands come out on top.
About the author of this page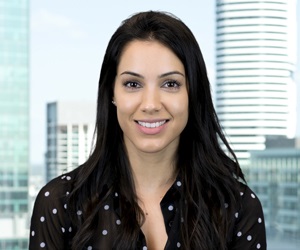 This report was written by Canstar Blue's Home & Lifestyle Content Lead, Megan Birot. She's an expert on household appliances, health & beauty products, as well as all things grocery and shopping. When she's not writing up our research-based ratings reports, Megan spends her time helping consumers make better purchase decisions, whether it's at the supermarket, other retailers, or online, highlighting the best deals and flagging anything you need to be aware of.
What do customers think about Hoover Vacuum Cleaners?
In 2019, Australian customers gave Hoover 3 out of 5 stars for overall customer satisfaction for vacuum cleaners.
Hoover Vacuum Cleaners
Canstar Blue
Award:
Overall Satisfaction