Review of Kambrook vacuum cleaners
Kambrook was founded by Australian inventor Frank Bannigan back in 1964, and has gone on to become a staple feature of homes around the nation since. Kambrook has a large range of home appliances to choose from, with each of its products said to undergo significant durability testing to ensure both quality and longevity.
If you're looking to buy a new vacuum cleaner for your home but don't want to spend a fortune, then you might want to consider some of the options that Kambrook has available. Kambrook has a concise range of six different vacuum cleaners to choose from, which can be divided into the following three categories:
Bagless Vacuum Cleaners
Bagged Vacuum Cleaners
Handvacs
We will examine the specs and special features of each vacuum, as well as their prices, to help you determine if a Kambrook vacuum cleaner is the best bet for your home.
Kambrook bagless vacuum cleaners
Bagless vacuum cleaners are a more convenient appliance for many, as they collect dust without the need of using vacuum bags. Instead, there is an easy to remove canister that collects dust and can be emptied and re-attached at the touch of a button. Kambrook has three bagless vacs to choose from.
CaptivG3 Lift
The Kambrook CaptivG3 uses a cyclonic suction system to capture and separate dirt from the particles in the air before filtering – resulting in the filter staying cleaner for longer. This also ensures that the vacuum maintains its suction power over time.
This bagless vacuum cleaner is designed with convenience in mind, as it comes with an impressive 2000 watts of power. This gives it extreme sucking power, leaving no dirt safe. Add this to the fact that it can be easily emptied and cleaned, and vacuuming with this model is suddenly much less of an ordeal.
Other features of the CaptivG3 lift include the turbo brush, which is ideal for picking up pet hairs which are normally hard to get rid of. It has a decent sized five meter auto-rewind cord, and it has a sturdy, crush proof telescopic steel nozzle.
Priced at around $120, the CaptivG3 is cheaper than the majority of bagless vacuums on the market. And if online customer reviews are anything to go by, it does not sacrifice any quality to achieve this low price. Therefore,
CaptivG3 Cyclonic
There isn't much to separate this model from the CaptivG3 lift. This one also uses cyclonic suction, and it delivers a strong performance by also bringing 2000W of power to the table – or floor.
It has most of the same features – two washable HEPA filters, auto-cord rewind (five meters) and a chrome telescopic wand. However, it does also have an upright parking feature, which allows it to be stored easily without the fear of it falling over. A motor protection filter also helps prolong the usability of the vacuum as it prevents dust and debris from ruining the inside. Interestingly, it also comes with a 'dust full indicator', which makes emptying the canister easier as it tells you when it needs to be done.
In terms of price, there is a $20 difference between this and the previous model. It's up to you to decide if those extra features are worth paying more, but either way, this vacuum seems to represent excellent value.
CaptivG3 Pet
Kambrook's third and final bagless vacuum cleaner is the CaptivG3 Pet. Again, it's extremely similar to the other two, as it includes many of the same features, such as:
2000W of power
Cyclonic suction
Two washable HEPA filters
Motor protection filter
Upright parking
Dust full indicator
Auto-cord rewind
Telescopic handle
The only advantage this model has is that it is apparently much better at sucking up pet hair. It's still relatively cheap at $160, but it seems hard to justify buying it over Kambrook's other two bagless vacuums.
Kambrook bagged vacuum cleaners
A bit old school these days, bagged vacuum cleaners are generally similar to their bagless counterparts, but with a lower price owing to the inconvenience of having to buy and empty their bags.
Jaguar 1600W Compact
At around $100, you'd be hard pressed to find a cheaper vacuum in perfect condition. This barrel vacuum cleaner has a compact design, and is made to be light weight and easy to manoeuvre. It's slightly less powerful than the bagless vacuums already reviewed, with its 1600 wattage, but this is still high enough to give a consistently powerful performance.
Besides this, however, it has mostly the same cleaning features as the other bagless vacuums, like:
A washable HEPA filter
Motor protection filter
Upright parking
Auto-cord rewind
Dust full indicator
Chrome telescopic wand
The Jaguar also comes with a multi-floor cleaning tool, which allows it to clean almost any surface, and a variable speed control that allows you to adjust the speed of the suction to suit any purpose. If you're after a budget vacuum, then the Jaguar Compact model represents excellent value, it seems.
Kambrook handheld vacuum cleaners
Handheld vacuum cleaners – also known as handvacs – are not meant to be substitutes for conventional vacuum cleaners. These models are instead designed for fast cleans in hard to reach places, such as shelves, car seats and in-between couches. They are much smaller than regular vacuums, and they do not have nearly the same levels of suction and wattage. As a result, they tend to be much cheaper. Kambrook has two of them to choose from.
Captiv12V Turbo
The Kambrook Captiv12V Turbo is a cheap and easy way to keep your home free of dust and debris. It comes with a decent 12 Volt power output, perfect for efficient cleaning, and its rechargeable battery has an extended life compared to other models, meaning you can clean for longer without having to go back and charge it repeatedly.
This handvac is also bagless, as it comes with a large capacity dust canister that can be easily removed and washed. It comes with the turbo brush accessory, allowing it to easily pick up pet hair from couches and carpets. In terms of charging, it has a wall-mounted charging base with an LED indicator light, which will flash when it's fully charged.
At under $80, this model is priced similarly to most handheld vacuums around. However, reviews of this product have been mixed, with some commenting on its good suction power, while others claim the battery life is poor. Regardless, this vacuum seems to represent a good budget buy. What do you expect for $80?
Captiv12V
At just 0.5 kilograms in weight, this handvac is one of the lightest and cheapest on the market. It definitely fits the bill of a budget option, as it is extremely basic. It comes with a high 12 volts of wattage, and a larger than average dust canister that can be easily removed.
However, consumer scores across various sites for this model are not overly positive. Productreview.com lists an average score of 1.4/5 from 31 customer reviews, with many citing that the suction power declines rapidly and that it's quite difficult to use in tight spaces. At just $60, you get what you pay for, but it's probably worthwhile spending a bit extra on the turbo model.
Vacuum Cleaner Reviews & Ratings
About the author of this page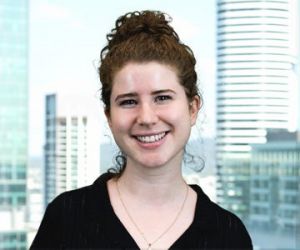 This report was written by Canstar Blue's Content Producer Luciana Lawe Davies. She writes about streaming, appliances and consumer products and services. Luciana enjoys bringing readers the best in what's on TV and at the shops, including the best deals and latest reviews.