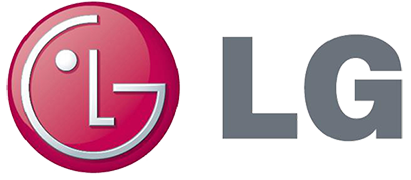 LG Clothes Dryers Review
From televisions and phones to microwaves and washing machines, LG does it all. But what about its clothes dryers? LG's current range of clothes dryers includes five models, with each flaunting a sharp style and some of the latest in dryer technology. In this article, Canstar Blue reviews LG's full lineup of clothes dryers including what's on offer and how much they cost.
LG Condenser Dryers
All LG clothes dryers, with the exception of one hybrid model, are 'condensing dryers'. A condensing dryer, as the name suggests, condenses moisture in the air and either drains or stores it. Traditional dryers, referred to as 'vented' models, instead blast the moist air and allergens into the laundry room, making a poor ventilated room unpleasant, particularly for asthmatics. A more detailed explanation of condensing dryers is available here.
Let's review each LG model to see what makes them different and see which might be the best bet for your home.
TD-C8031E – 8kg Condensing Dryer
Starting our list with a bang is LG's TD-C8031E. It has five dryness level settings, nine cycle programs and LG's sensor dry which measures moisture levels to adjust drying times for the perfect result.
It also has a drying rack, anti-crease option, time delay settings and an LED display with time remaining and filter status indicators. Better yet, like all LG clothes dryers, this model is backed by a 2 year warranty on parts and labour.
It has a stainless steel drum and is available in either a white finish or stone silver for a little extra. In terms of drawbacks, it only has an energy efficiency rating of 2 stars, though this is pretty standard for condenser dryers.
Price: $1,279 – White | $1379 – Stone Silver (LG website RRP)
TD-C801H – 8kg Condensing Dryer with Heat Pump
Have you ever wished you could use your Android phone to download extra dry cycles, run clothes dryer diagnostic checks, or check your dryer history? Well, probably not, but this dryer lets you do all that anyway. On top of that, it comes standard with 14 dry cycles, including settings specialised for jeans and cotton, as well as a 'rack dry' setting and accompanying rack to dry shoes, hats and other items you don't want to tumble.
It also has settings that let users adjust the temperature, dryness level and spin speed, with additional delay timer and anti-crease options. Yet what's most impressive about this machine is its exceptional 7 star energy efficiency rating. That's extremely efficient, even by the high standards of heat pump dryers.
Price: $2,299 (LG website RRP)
TD-C902H – 9kg Heat Pump Hybrid Dryer in White Finish
This is a rather special type of clothes dryer. Unlike most dryers which use either a heat pump or a heating element to dry your clothes, this dryer has both. Users can select the 'speed' option, to quickly dry clothes with the heating element. Those with a bit more time can instead opt for the 'Eco' mode, which uses a 7-star energy efficient heat pump to dry clothes for a fraction of the cost to your energy bill.
It has 14 cycles, including timed and sensor dry cycles, as well as two 'true steam' settings which use steam to freshen up your clothes. It also has LG's state-of-the art self-diagnosis system to communicate any faults and describe how to fix it via smart phone.
Price: $2,749 (LG website RRP)
TD-C80NPW & TD-C90NPE – Condensing Dryer with Tag on Function
This model of dryer is available in two sizes – 8kg and 9kg. While not unique to this model of LG dryer, its standout feature is its 'tag on' function, which lets users download new dry cycles, check dryer history and troubleshoot any issues via an android phone.
It has 14 pre-set dry cycles, as well as sensor dry, timed dry, anti-crease, damp dry, iron dry and delayed start functions. This dryer also comes with a drying rack for delicate items, as well as the standard LG stacking kit and 2 year warranty on parts and labour.
Price: $1,279 – 8kg | $1429 – 9kg (LG website RRP)
Will life be good with an LG clothes dryer?
LG's impressive range of condenser clothes dryers are packed with all the latest in clothes dryer technology. Unfortunately, these upmarket dryers don't come cheap, with none pricing below the $1,000 RRP mark.
If you believe you will take full advantage of the range of features that LG dryers include, and are willing to invest a little more in a clothes dryer, then LG is definitely a good choice. If you're instead in the market for anything that gets the job done, you might be able to find cheaper vented clothes dryers elsewhere. As always, however, look beyond the price tag and make sure you're getting value for your money. You can compare leading clothes dryer brands at Canstar Blue.
About the author of this page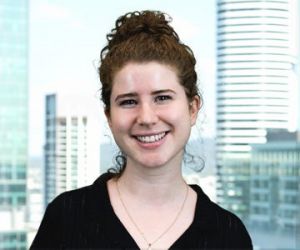 This report was written by Canstar Blue's Content Producer Luciana Lawe Davies. She writes about streaming, appliances and consumer products and services. Luciana enjoys bringing readers the best in what's on TV and at the shops, including the best deals and latest reviews.
What do customers think about LG clothes Dryers?
In 2020, Australian customers gave LG 4 out of 5 stars for overall customer satisfaction for clothes dryers.