Fact Checked
Electrolux pegged as the best brand in clothes dryer review
Many Aussies are lucky in that drying clothes during the summer months is quite literally a breeze. However, it's not so easy for others, and when winter arrives, we're all left wondering what to do with those wet socks and undies. Sure, if you leave them outside for long enough, they'll dry eventually, but what if you're in desperate need for some clean, dry clothes? You may need a clothes dryer!
A clothes dryer (or tumble dryer, if you prefer) can be the unsung hero of your laundry room. Our latest survey on the subject found that 22% of respondents use a clothes dryer after every wash. It's there for you throughout the year, but especially during the colder months when school uniforms and work shirts need drying, pronto!
So, where can you find the best clothes dryers in Australia? To help you avoid getting your head in a spin, Canstar Blue asked nearly 500 consumers for their feedback on the dryer(s) they purchased (and installed in their home) in the last five years. Respondents scored brands on performance and reliability, additional functionality, quietness while operating, design, value for money and overall satisfaction. Those that received at least 30 responses are featured in our report.
In 2021, the results took a turn with Electrolux ending Simpson's four-year reign at the top of our ratings. Consumers rated Electrolux best with the only five-star review for overall satisfaction. It also earned full marks in most other research categories.
Best Clothes Dryers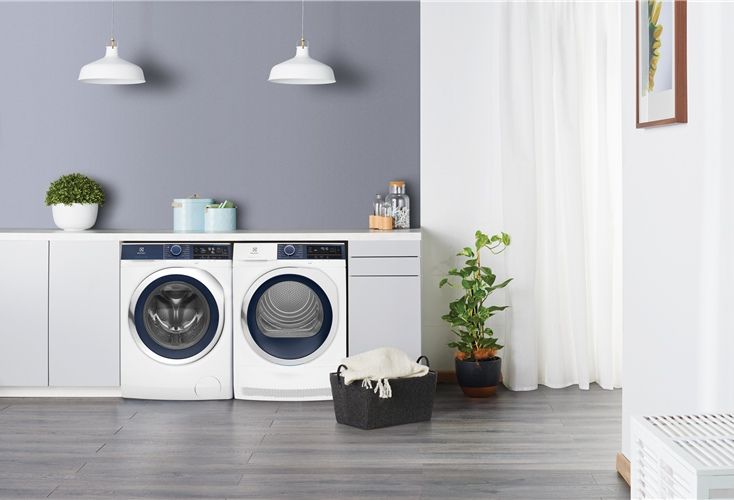 Here are the best clothes dryers in Australia, as rated by consumers in Canstar Blue's latest review:
Electrolux
Simpson
Fisher & Paykel
Samsung
LG
Bosch
Haier
Electrolux was the hot pick among consumers in 2021, as the only brand to receive a five-star review for overall satisfaction. It also received full marks for performance & reliability, design and value for money. Most other manufacturers followed behind on four stars overall, while Bosch and Haier each rounded up the scores on three stars for overall customer satisfaction.
Notably, Bosch still managed to blow Aussies away in terms of additional functionality, achieving full marks for that category alongside Samsung. Fisher & Paykel similarly got top scores for quietness and design, as did Simpson when it came to value for money.
Read our guide to see what the various brands featured in this year's ratings have to offer, in addition to other popular brands that didn't receive the minimum survey sample size required to be included in our results. We also offer tips on what you need to consider before buying a clothes dryer to make sure you get the best machine for your laundry.
Best Clothes Dryer Brands
To help you decide which clothes dryer will be best for your needs and budget, here's a guide to some of the leading brands in Australia.
Electrolux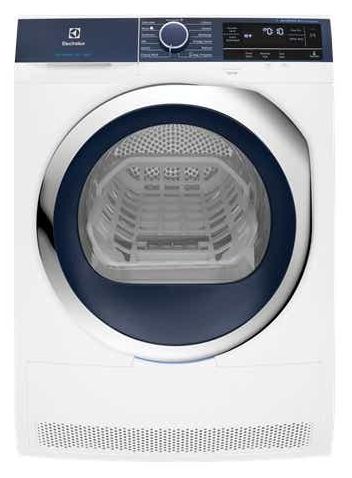 Electrolux is not only one of the leading appliances manufacturers in the world, but it's also a parent company to several major brands such as Simpson and Kelvinator. It offers a broad range of heat pump, condenser and vented dryers at relatively modest prices, typically ranging between $700 to $2,000. The brand is a particularly big player when it comes to larger capacity dryers, especially if you're concerned about efficiency, with its 8-9kg models generally displaying a seven-star energy rating. Smaller Electrolux dryers typically have a two-star energy efficiency rating.
In terms of features, you can expect Advanced Sensor Dry technology that activates moisture sensors during the cycle to prevent over-drying and damage to your clothes and power bill. Many Electrolux dryers also use Reverse Tumbling Action to reduce tangling and bunching, and ensure all items dry evenly, as well as multiple drying programs.
Electrolux's latest models include:
Electrolux 6kg Sensor Dry Vented Tumble Dryer (EDV605H3WB): $699 RRP*
Electrolux 8kg Heat Pump Dryer (EDH803CEWA): $1,649 RRP*
Electrolux 9kg Ultimate Care Heat Pump Dryer (EDH903BEWA): $1,999 RRP*
Electrolux rated best for performance & reliability and overall satisfaction, plus achieved additional five-star reviews for value for money and design. It also got four stars for quietness and three stars for additional functionality.
Simpson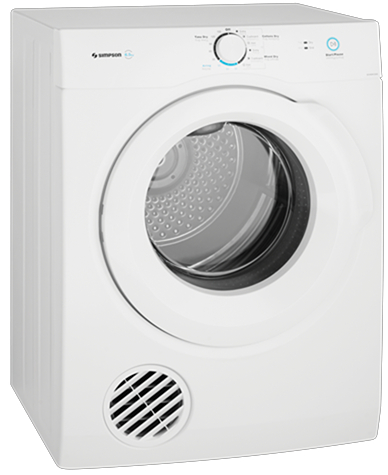 Simpson is one of the more affordable brands when it comes to clothes dryers and has some of the cheapest vented dryers. The Simpson 'Ezi Loader' series offers vented dryers with a 4.5kg, 5.5kg or 6.5kg capacity, with prices varying between $499 and $700 depending on the model.
Across the full range, common features include a stainless-steel drum, child safety lock door, and a simple rotary dial control that allows you to select a drying time and start the cycle. Simpson dryers also boast a reverse tumbling action to reduce the chances of clothes tangling. The range additionally comes with an Auto Cool Down function as part of the drying cycle to minimise creases and wrinkles, along with various timers and drying programs. If space is an issue, Simpson's clothes dryers can be wall-mounted. Energy efficiency ratings tend to be low, often between 1.5 stars to two stars.
Simpson's clothes dryers usually come with a two-year warranty. Models include:
Simpson 4.5kg Vented Clothes Dryer (SDV457HQWA): $399 RRP*
Simpson 5.5kg Vented Clothes Dryer (SDV556HQWA): $599 RRP*
Simpson 6.5kg Vented Clothes Dryer (SDV656HQWA): $699 RRP*
Former winner Simpson impressed with five stars for value for money and four stars for overall satisfaction and in the majority of categories. The only exception was quietness while operating, where it got three stars.
Fisher & Paykel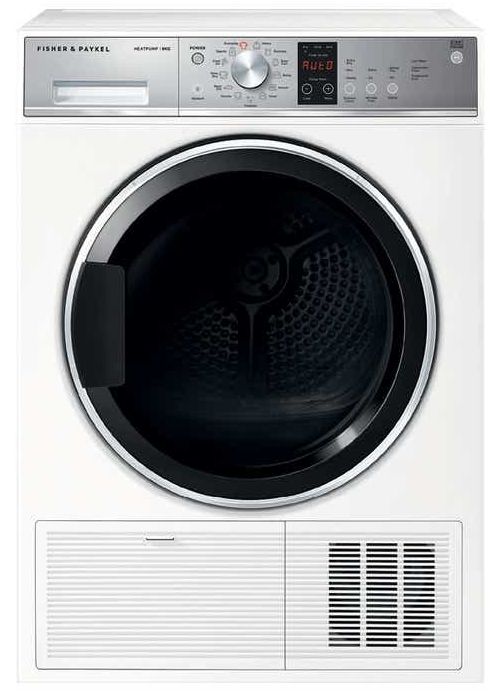 Fisher & Paykel offers one of the largest ranges of vented, condenser and heat pump dryers and washer dryer combos in Australia. You'll find dryer capacities of between 4.5kg and 9kg, with prices to suit most budgets. You can pick up a Fisher & Paykel vented clothes dryer for around $579, while its top-of-the-line heat pump dryers sell for upwards of $1,600.
Many Fisher & Paykel dryers feature 10 or more programs, with a delay start system that allows you to set a start time most convenient for you. Additionally, you'll find an automatic cool down function as part of the cycle for added safety. The smaller capacity models tend to sit lower on the energy efficiency rating scale, with some rated only two stars. Its heat pump dryers come with additional design features such as a drying rack, for items that can't be tumble dried, as well as an interior light, so that you don't miss that sock hiding at the back of the drum. This range also features automatic sensing, plus a key lock and restart switch for safety.
Fisher & Paykel's latest models include:
Fisher & Paykel 4kg Vented Dryer (DE4560M2): $589: RRP*
Fisher & Paykel 8kg Condenser Dryer (DE8060P3): $1,199 RRP*
Fisher & Paykel 9kg Heat Pump Dryer (DH9060P2): $2,099 RRP*
Fisher & Paykel rated five stars for design and quietness while operating, before landing on four stars for overall satisfaction, performance & reliability and everywhere else.
Samsung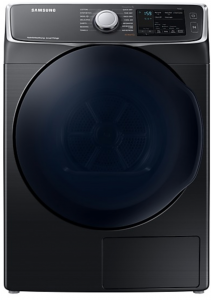 South Korean electronics giant Samsung sits in the high-end of the price spectrum with its range of heat pump dryers and washer dryer combos. The brand has also just released its AirDresser Clothing Care System − an asthma and allergy-friendly option approved by the Sensitive Choice Program.
Samsung's dryers cater for large households with load capacities starting from 8kg and maxing out at 9kg, often priced between $1,500 and $2,000 The Smart AI series includes some of the latest models, some of which feature an impressive nine-star energy efficiency rating, plus eight sensors designed to regulate the temperature and humidity of the clothes in the drum as well as ensure gentle treatment of your clothes. The range uses heat pump technology and comes with personalised wash cycles in addition to programs like Air Wash, which refreshes clothes between washes, and Silent Dry to operate with minimal noise.
Samsung's range of clothes dryers includes:
Samsung 8kg Smart AI Heat Pump Dryer (DV80T5420AW): $1,549 RRP*
Samsung 8kg Heat Pump Dryer (DV80M5010IW): $1,699 RRP*
Samsung 9kg Smart AI Heat Pump Dryer (DV90T8440SH): $1,949 RRP*
Samsung rated among the best in terms of additional functionality, receiving five stars, and scored four stars for performance & reliability, value for money and overall satisfaction. It got three stars for design and quietness.
LG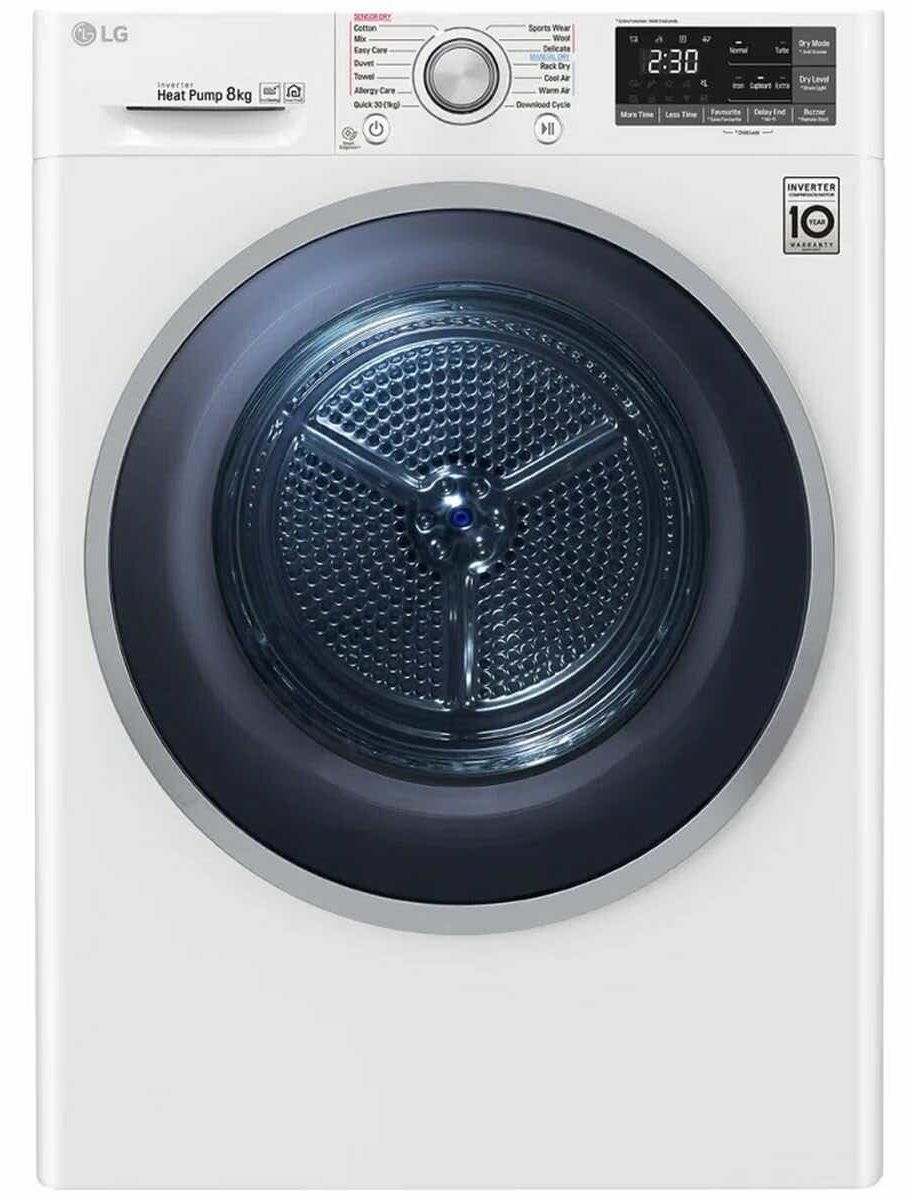 LG is one of those brands that like to play at both ends of the price market, with some of the cheapest appliances around, in addition to some of the most expensive. And when it comes to heat pump dryers, LG goes big. Many of its models boast a minimum 8kg drying capacity and come with a nine-star energy efficiency rating, plus a price tag that starts at just over $1,400.
Additionally, you can expect a number of washing programs for wools, delicate fabrics and bulky cycles. Some LG clothes dryers also come with a few accessories, such as a stacking kit, to stack your dryer on top of your washer and a drying rack for items you don't want to tumble dry, like backpacks and shoes. All models are backed by a two-year warranty and a generous 10-year parts warranty for the inverter compressor.
Some LG clothes dryers currently available include:
LG 8kg Heat Pump Dryer With Inverter Control (DVH45-08W): $1,449 RRP*
LG 8kg Heat Pump Dryer With Inverter Control (DVH5-08W): $1,849 RRP*
LG 9kg Heat Pump Dryer With Inverter Control (DVH9-09B): $2,099 RRP*
LG achieved four stars for performance & reliability, design, additional functionality and overall satisfaction. It got three stars in the remaining areas.
Bosch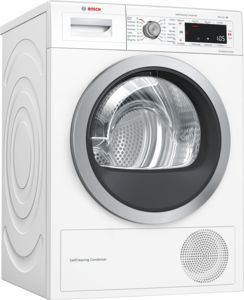 Bosch has a mix of heat pump clothes dryers and washer dryers, most of which command premium prices. The majority of its range is made up of heat pump dryers, often priced between $1,599 for an 8kg unit to $2,299 for the Serie 8 9kg Heat Pump Tumble Dryer. Sizes generally include 8-9kg models, with good energy efficiency scores to boot ranging from eight to 10 stars.
Some features you'll find across the Bosch range include ActiveAir technology, which reuses heat to dry your load efficiently, plus moisture sensors that supposedly monitor the temperature and moisture of the items throughout the drying process in order to dry your clothes according to a selected setting. In addition, some Bosch dryers feature AntiVibration sidewalls, stated to reduce vibration, provide greater stability and in turn, reduce noise – even during the spin cycle.
Bosch clothes dryers include:
Bosch Serie 6 8kg Heat Pump Tumble Dryer (WTR85T00AU): $1,699 RRP*
Bosch Serie 8 9kg Heat Pump Tumble Dryer (WTW87564AU): $1,999 RRP*
Bosch Serie 8 8kg Heat Pump Tumble Dryer (WTX88M20AU): $2,199 RRP*
Bosch scored five stars for additional functionality. It also achieved four stars for performance & reliability and quietness, before ending on three stars for overall satisfaction and everywhere else.
Haier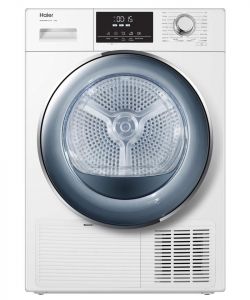 Haier usually offers vented clothes dryers, although recently released new 8kg and 9kg heat pump dryers. The brand also has an 8kg condenser dryer up for grabs for just under $1,000. The dryers range from 4kg to 8kg in size capacity. Prices can vary between $469 for a basic 4kg vented dryer and reach up to $1,499 for the latest 8kg heat pump dryer.
Featuring traditional dial controls, the Haier dryers aim to get the job done without any extra and costly features. Haier vented dryers are designed with reverse tumble action, and generally come with two temperature settings of warm and cool for the 4kg capacity unit, while the larger units have additional settings and programs.
Here are several Haier dryers currently available:
Haier 4kg Vented Dryer (HDV40A1): $469 RRP*
Haier 7kg Sensor Vented Dryer (HDV70E1): $749 RRP*
Haier 8kg Heat Pump Dryer (HDHP80E1): $1,499 RRP*
Haier rounded up the results on four stars for value for money and three stars everywhere else, including overall satisfaction.
Other clothes dryer brands
Asko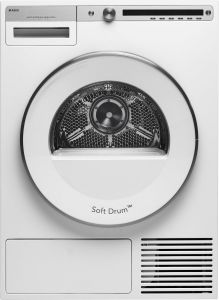 Asko is another brand offering a premium selection of clothes dryers, this time producing both heat pump dryers, tumble dryers and condenser dryers. Despite the minimalist Scandi-inspired designs, many models use smart features like SensiDry to ensure the machine automatically stops once clothes are dry. The brand also claims it uses soft drum technology and its own Butterfly Drying system to minimise tearing, creasing and bundling. Asko's Logic and Classic clothes dryers typically offer 8kg to 10kg capacities, with prices starting around $1,890 and reaching up to $2,900.
V-Zug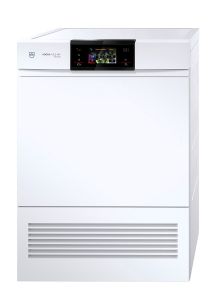 High-end V-Zug clothes dryers are certainly an investment and can cost between $3,499 and $4,999, with the brand's Refresh Butler dryers even at nearly $30,000. Some of the standout features in V-Zug's dyers include the Sprint mode, which is claimed to increase the drying speed by up to 20%, while V-Zug Eco is said to save at least 10% energy. There's also a basket setting for items like shoes and toys, plus a refresh program to air recently worn fabrics. Keep in mind these settings vary between models.
How to choose the best clothes dryer
There are a number of factors to consider when buying a new clothes dryer, including:
Clothes dryer type
Capacity
Energy efficiency
Features
Price
How frequently you intend to use your dryer is also worth keeping in mind. Most respondents said they only use their dryer if it's raining or when they can't use a clothesline (29%), while slightly fewer of those surveyed use a dryer after every wash (22%). Let's get some details about each factor to help you pick the best clothes dryer for your needs.
What type of clothes dryer is best?
Clothes dryers aren't created to be 'one-size fits all' and have various differences that impact their price, performance, energy efficiency and overall suitability for your household. There are five different types of clothes dryers to choose from:
Vented clothes dryers
Condenser clothes dryers
Heat pump clothes dryers
Gas clothes dryers
Washer dryer combos
Most respondents in our latest survey purchased a vented dryer (42%), followed by a condenser dryer (18%), heat pump dryer (17%) and gas model (3%).
What is a condenser dryer?
Condenser dryers cycle hot air throughout the drum to dry your clothes, and draw out moisture into a heat exchanger, which then gets converted into water (into a water tank). The water reservoir then gets emptied via a plumbing fixture that connects the machine to the sink, for example. Otherwise, the dryer may have a removable container that needs to be manually emptied.
What is a heat pump dryer?
Heat pump dryers use a refrigerant to heat up cool air, which then gets channelled as warm air through an evaporator to remove any moisture from your clothes. Once the moisture is gone, the dryer reuses the same air to repeat the process. Heat pump dryers are typically seen as easier to install than other types of dryers, and more efficient and gentler on loads. Although, these tend to be pricier.
What is a vented dryer?
A vented dryer heats up air inside the machine, before moving it into the drum that holds the clothes. Moisture is then funnelled through a vent or hose that's attached to a wall or window, allowing it to escape outside. Whether or not your clothes dryer needs to be vented outside depends on the type of machine you have. Dryers that need venting include vented dryers and gas-powered dryers. Alternatively, heat pump dryers, condenser dryers and washer dryer combos are designed to turn the same moisture into water.
What is a gas dryer?
A gas-powered dryer works similarly to a condenser dryer but uses gas to heat the tumbler, rather than electricity, and must be vented outside. However, gas models are less readily available compared to other types of clothes dryers. Rinnai and Speed Queen are the main go-to-brands if you want to save energy and switch to a gas dryer.
What is a washer dryer?
Washer dryer combos are great if you want both a washing machine and a clothes dryer in one to save space. They're usually a hybrid between a front loader and condenser dryer. You can use a washer dryer combo like a normal washing machine, with the added option to also dry a load in one cycle.
How much can a clothes dryer fit?
Dryer capacity (the number of items that can fit in your dryer) is an important factor to consider – not just because of the inconvenience of having to use your dryer multiple times if it isn't big enough to dry all of your clothes at once, but also due to the impact on your energy bills of having to do so! There is also a potential safety issue at hand here, because regularly overloading your dryer will force its motor to work extra hard, which could lead to overheating.
The capacity of clothes dryers is measured in weight (of wet clothes), with most models providing a capacity of between 5kg and 9kg. But since you're unlikely to know how much your wet clothes weigh, here's a general guide based on household size.
| Dryer Capacity | Household Size |
| --- | --- |
| <5kg | 1-2 people |
| 5kg – 7kg | 3-4 people |
| >7kg | >4 people |
General Guide Only
It's probably wise to err on the side of bigger if you're not sure what size capacity you will need, as it's likely going to be cheaper to run a large dryer once than a smaller dryer twice. But be sure to keep in mind the allocated space in your laundry room though!
What is the most energy-efficient clothes dryer?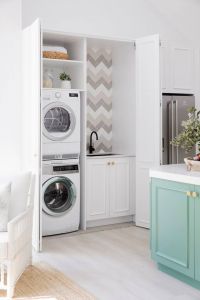 Vented clothes dryers are notoriously inefficient, with the majority having energy ratings of just two stars or fewer. Heat pump dryers, on the other hand, can be extremely efficient, with many boasting energy ratings of seven, eight or even nine or 10 stars. Ultimately, it's a trade-off between upfront and ongoing costs. If you're likely to use your clothes dryer a lot, it may be worth investing in a relatively efficient model.
Some dryers with a 10-star energy-efficiency rating include:
Bosch Serie 8 8g Heat Pump Tumble Dryer (WT88M20AU): $2,199 RRP*
Miele 8kg Heat Pump Tumble Dryer (TWF720) $2,799 RRP*
V-Zug 7kg AdoraDry Heat Pump Dryer (1200665014): $3,999 RRP*
Some dryers with a nine-star energy-efficiency rating include:
Samsung 8kg Smart AI Heat Pump Dryer (DV80T5420AW): $1,549 RRP*
LG 8kg Heat Pump Dryer With Inverter Control (DVH5-08W): $2,039 RRP*
Asko 10kg Heat Pump Dryer (T410HD.W): $2,899 RRP*
Keep in mind that the biggest difference between cheap and expensive clothes dryers is often their energy efficiency. If a dryer costs less to run in energy bills, it will likely command a higher purchase price.
Price
It seems Aussies are spending less on clothes dryers but replacing their models sooner, with the average amount spent on a new clothes dryer dropping from $615 to $582 since last year. Our survey also found households now replace their existing model sooner, keeping the same machine for seven years (compared to nine years in 2020).
If you're looking for something fairly affordable but still good bang for buck, Electrolux and Simpson might be worth considering. Both rated the best value for money in this year's review and have several models for under $600.
What features should I look for in a clothes dryer?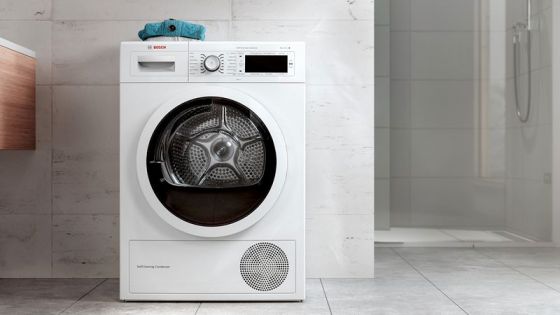 These days, most clothes dryers offer smart features as well as standard functions like moisture sensors, anti-crease programs, quick dry and delay mode, just to name a few.
Moisture sensors
It's not easy to predict how long your clothes will need to dry, so you could easily set your dryer to an hour, for example, and forget all about it. But what if your clothes dry sooner? Moisture sensors are designed to detect when the clothes are dry and automatically end the cycle, reducing the amount of energy consumed.
Various program settings
Similar to how washing machines and dishwashers have different program settings based on how hard or fast you want them to work, the same is true for clothes dryers. Most will include settings for certain types of clothing such as wools and cottons, as well as 'super quick' cycles if you're in a hurry, and anti-crease programs if you don't fancy doing the ironing. Most dryers will also allow for delayed starts which can be handy if you have a flexible pricing energy tariff.
Reverse tumbling action
Many clothes dryers come with some kind of reverse tumbling technology, in which the drum alternates between spinning clockwise and anti-clockwise to dry clothes more gently. It's also used to reduce creasing as well as bunching and tangling, which can weaken and cause wear and tear on your clothes.
About the author of this page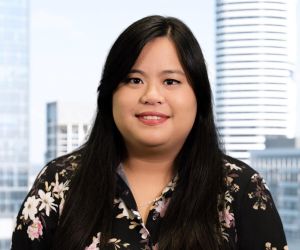 This report was written by Canstar Blue's home & lifestyle journalist, Tahnee-Jae Lopez-Vito. She's an expert on household appliances, grooming products and all things grocery and shopping. In addition to translating our expert research into consumer-friendly ratings reports, Tahnee spends her time helping consumers make better-informed purchase decisions on all manner of consumer goods and services, while highlighting the best deals and anything you need to be aware of.
Compare Front Load Washing Machines
Picture credits: New Africa/Shutterstock.com. 
*Prices are taken from respective retailers, Harvey Norman, Appliances Online, correct as of March 2022..