Fujitsu General Air Conditioners Review
Fujitsu General is one of Australia's most awarded consumer electronics brands and has a long history of innovation in its fields. The company offers a wide range of air conditioners designed for residential use, all of which come packed with the impressive features that Fujitsu has become well-known for. Its wide range of air conditioners includes wall mounted, multi type, ceiling/floor console and cassette, so let's have a look at the differences between these air con types and exactly what Fujitsu General has to offer.
Fujitsu General Air Conditioners
Fujitsu General produces four main types of air conditioners in Australia. In this report, we'll review each type, their feature and prices, to help you make a more informed purchase decision.
Wall Mounted (including split system air conditioners)
Multi Systems (an outdoor unit to connect a variety of air conditioners)
Floor/Ceiling Consoles
Cassette Air Conditioners
Within each of these categories there is a fairly large range of individual models, so let's review the range below and what you can expect to pay.
Fujitsu Wall Mounted Air Conditioners

When it comes to the most common type of residential air conditioner, Fujitsu has three ranges – the Classic Range, Lifestyle Range and Designer Range.
The Classic Range models are Fujitsu's basic practical air conditioners, whereas the Lifestyle Range models are both more energy-efficient and come with a human sensor control, which improves efficiency and temperature control.
Models in the Designer Range come with the features of the Lifestyle Range, but have a sleek and modern appearance.
The Designer Range has won two awards, one for 'innovative product design' and one for 'design that enriches everyday life'. Fujitsu employs the use of the 'Anywair' technology, which is basically a built-in wireless connectivity, enabling users to control individual room temperatures with a mobile phone app. This means that before you arrive home from work, you can turn on your air conditioner to your desired temperature so your home is comfortable as soon as you walk in. As you can see in the table above, you can expect to pay anywhere from under $1,000 up to nearly $4,000 for the largest units.
Fujitsu Multi System Air Conditioners

More of a system rather than an air conditioner, Fujitsu's multi system is one outdoor unit that can be connected to different types of air conditioners. This includes wall mounted units, cassette units and even ducted systems.
This enables one compact unit to be placed outside, instead of multiple units taking up vital space
These systems can connect up to six indoor units, with each room able to be individually controlled
Fujitsu's multi systems allow for a fair bit of customisation in terms of the number of units used and how powerful said units are, meaning the system could be made suitable for both small apartments and huge family houses alike.
You may also be interested in:
Fujitsu Floor/Ceiling Console Air Conditioners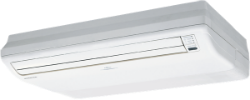 As the name implies, these air conditioners can be installed either on the floor or under the ceiling. They may not be the most well-known type of air conditioner in Australia, but there are a fair few advantages to floor or ceiling-mounted air conditioners.
Can provide better air circulation and even distribution
Slim profiles for discreet placement and installation
Fujitsu offers both floor and ceiling models, along with inverters. There is a large range of models, mostly gearing towards ceiling models. Power figures range from a small 2.6kw up to a massive 13.8kw – potentially enough for a large apartment! Ceiling models are flexible in installation and their fairly slim and lightweight design mean they can be placed in a wide variety of areas. Prices may be a little higher than the common split system air conditioners, with an 8kw model costing around $3,200.

Fujitsu Cassette Air Conditioners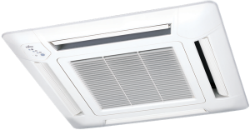 Doubling down on everything attractive about floor/ceiling consoles, Fujitsu's cassette air conditioners are sleek little models that lie almost flush to your ceiling. They can send air in four different directions as opposed to the one direction offered by wall mounted models, and this contributes to their slightly higher efficiency. Fujitsu's range of cassette air conditioners is rather small, but there isn't that much variance to be found amongst most cassette models so that's to be expected.
There is a weekly timer that allows you to plan your usage well ahead of time
Cassette air conditioners are easy to clean and maintain
There is a large number of cassettes in the Fujitsu range, ranging in power levels from 2.6kw up to 14kw. The smallest models can be found for under $2,000, while the larger models can cost over $6,000, so it pays to assess your own needs and find out what size air conditioner is right for you.
Is a Fujitsu air conditioner worth the money?
Fujitsu General may not be the biggest player in Australia's air conditioning market, but its wide and comprehensive range of products is sure to have something to meet anyone's needs, which makes the company impressive in its own right. Throughout Fujitsu's range, there are few gimmicks and most of the features are around intelligent room sensing, timers and efficiency.
Fujitsu is not the cheapest brand, with many split system air conditioners costing well over $1,000, however for efficiency and straightforward air power, is worth a look into
Fujitsu has an incredibly large range to suit households of all shapes and sizes, and of many budgets and cooling needs. While there is no 'do anything' air conditioner in the Fujitsu range, there is a lot of choice. Who knows, maybe Fujitsu could be 'your favourite air'.
Air Conditioner Reviews & Ratings
About the author of this page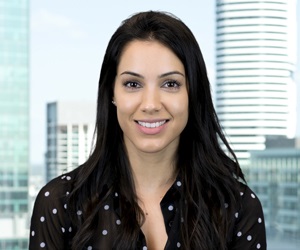 This report was written by Canstar Blue's Home & Lifestyle Content Lead, Megan Birot. She's an expert on household appliances, health & beauty products, as well as all things grocery and shopping. When she's not writing up our research-based ratings reports, Megan spends her time helping consumers make better purchase decisions, whether it's at the supermarket, other retailers, or online, highlighting the best deals and flagging anything you need to be aware of.
What do customers think about Fujitsu Air Conditioners?
In 2019, Australian customers gave Fujitsu 4 out of 5 stars for overall customer satisfaction for air conditioners.
Fujitsu Air Conditioners
Canstar Blue
Award:
Overall Satisfaction