Speed Queen Washing Machines Review
Laundry is hard to escape, but a well-designed washing machine can help ease the task. Speed Queen produces commercial laundry equipment, including the trusty old washing machine. You may find Speed Queen washing machines in hotels, student accommodation and the good ol' laundromats. They're also put through the harshest conditions, from Aussie mines to oil rigs! But Speed Queen washing machines are also available for the typical family home. Read on as we explore the Speed Queen range to help you decide if it's the right brand for you.
Speed Queen Front Load Washing Machines
If you're looking for a new washing machine, a front loader is one to consider over a top loader in terms of water and electricity savings. However, expect to pay above $3.5k for the Speed Queen front loaders.
Speed Queen AFNE9BAW01 – 10kg Front Loader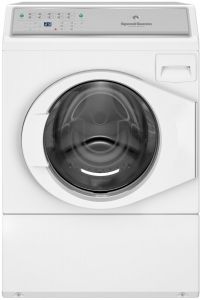 The 10kg Speed Queen front loader is suited for a household of four or more. It has a maximum spin speed of 1200RPM and is equipped with 10 wash programs – normal and eco cycles. The settings also include a 'quick wash', ideal for small loads, a 'delay start' if  you're in a rush and want the washing to finish by the time you get home and a programmable favourite wash option that can be set for your most frequently used cycle.
The AFNE9BAW01 washer is designed with a stainless steel inner and outer bowl, as well as electronic controls. It has an energy efficiency rating of 2.5 stars, sitting fairly low on the spectrum. According to the Standard Test (based on 28.5 c/kWh), this washing machine will add $185 to your electricity bill per year. It also has a three stars WELS water efficiency rating, using an average of 126L of water on a high efficiency cycle. For the same model, but a stainless steel finish, there's the Speed Queen AFNE9BAN01 model 10kg front loader.
Size (HxWxD): 1,027 x 683 x 704mm
RRP: $3,595
Speed Queen Front Load Washer and Dryers
If you're after both a washer and a dryer, you may like to consider the combos that Speed Queen offers.
Speed Queen AFNE9BAW01ADEE8B 10kg Washer and 9kg Dryer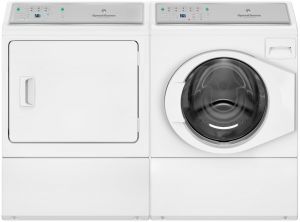 This washer/dryer combo has the same specs and features as the model above – 1200RPM max spin speed, 2.5 stars energy efficiency rating and 10 wash programs. But while the washer size is the same, the dryer has a slightly larger depth.
The combo has a metal construction and is equipped with an out of balance safety system, as well as easy to touch controls. Despite the combo coming in at a higher price, you're ultimately paying for two appliances in one, saving yourself a bit of money. Speed Queen dryers generally range from $1,995 to $3,595, so with a $3,595 washer, you're already saving a minimum of $295. There are two other variants to choose from, the Speed Queen AFNE9BAW01ADGE8BGASL and AFNE9BAW01ADGE8BGASN.
Washer size (HxWxD): 1,027 x 683 x 704mm
Dryer size (HxWxD): 1,027 x 683 x 711mm
RRP: $5,295
Speed Queen AFNE9BAN01ADGE9BGASL Washer and Gas Dryer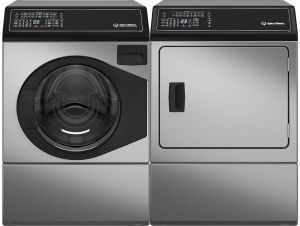 In a similar way to the 10kg washer being offered in a stainless steel look, the washer and dryer combo is also available in the stainless steel finish. It has black coloured features instead of white for the swing door and control panel. The safety features include a lockable door and an automatic balancing system.
This Speed Queen washer/dryer is equipped with an auto load sensor, pause button and a 'delay start' system. Other than that, it's a fairly simple model without any extra high tech features. Speed Queen also offers two similar models for the same price – the Speed Queen AFNE9BAN01ADEE9BS and the AFNE9BAN01ADGE9BGASN.
Washer Dryer Stack
The washer dryer combos above are non-mountable, so Speed Queen offers a range of stacked washer dryer machines if you're tight on space.
Speed Queen ATEE9A 10kg Washer Dryer Stack

The washer/dryer stack is claimed to last for up to 25 years with 10,400 cycles. The washer is stated to be built with a variable induction, a heavy-duty hinge and a long life seal and bearing assembly. The dryer is boasted to have an industrial grade element and motor. It's equipped with eight drying cycles including an Anti-Wrinkle and EcoDry with multiple venting options.
There are two similar models available for the same price tag – the Speed Queen ATGE9AGASLP and the ATGE9AGASN. If you're looking to save on floor space, these machines might be the way to go.
Size (HxWxD): 1,986 x 683 x 704mm
RRP: $5,295
Speed Queen Top Load Washing Machines
While there are a lot of benefits of having a front loader, there's still merit to a top loader including the ability to add clothes mid-cycle. Speed Queen offers two machines in this range.
Speed Queen AWNA62 – 7.5kg Top Loader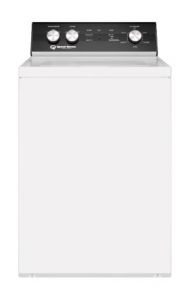 For a more traditional style of washing machines – the Speed Queen 7.5kg top loader is designed with a stainless steel wash tub and traditional dial controls. It also features both a bleach and fabric softener dispenser.
There are a few similar key features to the front loaders, that the Speed Queen AWNA62 top loader is equipped with including an automatic balancing system and exterior white metal for durability. It has a variable water level and temperature controls. It's equipped with eight wash cycles in total – normal and eco – and has three water temperature selections.
With a noise level 66dB, it would almost be around the same loudness to that of a vacuum cleaner. But if your laundry room is away from your living areas, then you may not need to worry about the noise. It uses around 107L of waters on a high efficiency cycle and has three stars WELS water energy rating. It has a maximum spin speed of 710RPM and only achieved one star for energy efficiency, so it could cost you around $280 in electricity each year.
Size (HxWxD): 1,130 x 700 x 780mm
RRP: $2,495
Speed Queen AWNE92 – 9.5kg Top Loader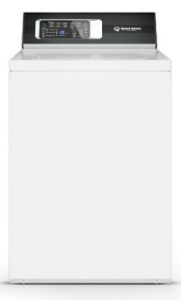 The Speed Queen 9.5kg model is similar to the one above but with a slightly altered control panel, using an LCD display with electronic controls. It also has an additional two programs with a pre-wash and extra soak rinse options. It further allows you to delay the start time to help leverage on the off-peak energy prices.
On average, with its larger load capacity compared with the 7.5kg model, it consumes around 117L of water (high efficiency cycle). Furthermore, with a one star energy efficiency rating, it can add up to $300 to your electricity bill each year.
Is a Speed Queen washing machine a smart move?
The retail prices for Speed Queen washing machines may be high compared to your standard washing machine. However, the top loaders are all large sized, with around 10kg load capacity. If you're a large household, you may like to consider investing in one of the models above. They're claimed to be built to last and have a five-year warranty on parts and labour for peace of mind.
From a price point of view, between front load and top load washing machines, the Speed Queen top loaders are less expensive than its front washers. The AWNA62 top loader with its 7.5kg capacity may also be a more suitable option for singles, couples or light users, compared to buying a larger Speed Queen 10kg front loader. Additionally, you might want to consider the spin speeds and different wash programs that you'd use, to make sure you're choosing the right washing machine for you.
When deciding which washing machine to buy, it would be wise to look at online reviews – such as ours – to find out how other Aussie consumers rate the big name brands. Follow the link below for details.
Front Load Washing Machine Reviews
About the author of this page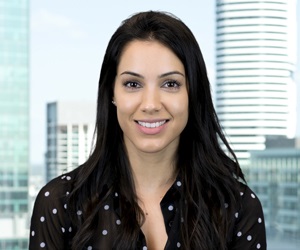 This report was written by Canstar Blue's Home & Lifestyle Content Lead, Megan Birot. She's an expert on household appliances, health & beauty products, as well as all things grocery and shopping. When she's not writing up our research-based ratings reports, Megan spends her time helping consumers make better purchase decisions, whether it's at the supermarket, other retailers, or online, highlighting the best deals and flagging anything you need to be aware of.