Fact Checked
Miele scrubs up best in front load washing machine ratings
No matter how many times a week you do your laundry, your washing machine plays an integral role in keeping your family home moving. It's the appliance that many of us simply can't do without (unless you prefer to wash your clothes by hand!). There would be no clean school uniforms, work shirts or bed sheets, so finding the right washing machine for your household's needs is important.
Washing machines aren't the easiest appliance to replace, so it really does pay to do your research, and finding out what other consumers just like yourself think about all the major brands is a great place to start. This year, Canstar Blue surveyed more than 650 shoppers to find out what they think about the front loader(s) they purchased and used in the last five years. Respondents scored brands on performance and reliability, quietness while operating, additional functionality, design, ease of use, value for money, and overall satisfaction. Manufacturers that received at least 30 responses are compared in the latest ratings.
Miele was certainly no 'sud' in our latest review, cleaning up with five-star reviews in several research categories ─ including overall satisfaction. This is the EIGHTH time Miele topped our front load washing machine ratings!
Best Washing Machines
Here are the best front load washing machines in Australia, as rated by consumers in Canstar Blue's annual review:
Miele
Fisher & Paykel
Bosch
Haier
Electrolux
Samsung
LG
Miele bubbled to the top after rating five stars for overall satisfaction, performance and reliability, design, ease of use, and additional functionality. Haier jumped ahead in terms of value for money, being the only brand to score full marks for the category. Fisher & Paykel and Bosch similarly impressed consumers when judged on quietness, with Fisher & Paykel getting additional five stars for ease of use (as did Haier).
Top Front Load Washing Machines
Miele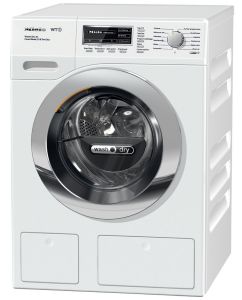 Miele is known as a high-end appliance brand, but evidently, consumers look at more than just price alone. The German manufacturer also claims it still produces many of its appliances in Europe. Many Miele washing machines feature the TwinDos automatic detergent dispensing system, said to help save up to 30% of detergent compared to manual dispensing, and improve wash results. Miele's washers also come with SingleWash, allowing households to clean lighter loads of 1kg, plus a PowerWash program to wash small loads with less water and energy. The range additionally uses a honeycomb drum to ensure gentle garment care, according to the brand.
Miele has various premium front loader models on offer, with prices set as low as $1,499 and as high as almost $4,500. Their high energy-efficiency ratings, however, should help to get some of that back in the form of reduced power bills over time. Sizes include 7kg, 8kg and 9kg models, but no extra-large options are available. However, for the average household, 7-8kg should suffice.
Front load washing machines available from Miele include:
Miele 7kg Washing Machine (WCA 020): $1,449 RRP*
Miele 9kg Washing Machine (WWG 660): $2,599 RRP*
Miele 9kg Front-Loading Washing Machine (WWV 980 WPS Passion): $4,499 RRP*
Miele impressed consumers with five-star reviews for design, performance and reliability, ease of use, additional functionality, and overall satisfaction. It also got four stars for quietness and three stars for value for money.
Fisher & Paykel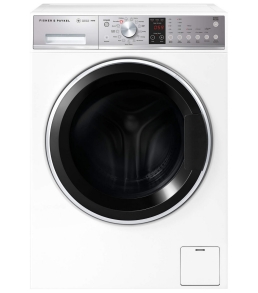 Fisher & Paykel is one of the leading appliance manufacturers across the globe and has come a long way since first setting up shop in New Zealand in the 1930s. It sells several front loaders in capacities typically ranging from 8kg to 10kg, with a couple of washing machines available for less than $1,000. The most expensive model retails for $1,549 and provides a 10kg capacity and four-star ratings for water and energy efficiency.
The range can generally be broken into four collections – Series 3, Series 5, Series 7, and Series 9. One of the standout features includes the ActiveIntelligence function, which automatically adjusts the wash time and amount of detergent dispensed to match the level of soiling in each load. There's also the 20-minute Steam Refresh Cycle, which is designed to minimise creasing as well as remove odours from lightly worn clothes (or garments that smell a little musty from being stored in the closet for a long time) without having to run a full wash cycle.
Some front load washing machines available from Fisher & Paykel include:
Fisher & Paykel 8kg Front Loader Washing Machine (WH8060J3): $949 RRP*
Fisher & Paykel 9kg Front Loader Washing Machine (WH9060P3): $1,199 RRP*
Fisher & Paykel 10kg Front Load Washing Machine (WH1060P1): $1,549 RRP*
Consumers rated Fisher & Paykel five stars for quietness and ease of use, plus four stars for performance & reliability, additional functionality, design, value for money, and overall satisfaction.
Bosch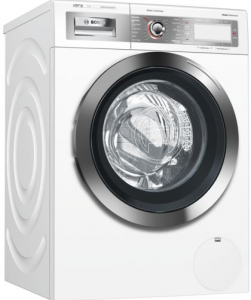 Bosch is another high-end German manufacturer, well-known for making feature-rich front loaders and numerous other household appliances. Some of its front loaders are still made in Germany, with many models boasting WELS water efficiency ratings of four stars or higher. Some are claimed to use as little as around 60L of water per cycle, which is around half the consumption of some other top loaders.
The Bosch range includes the brand's 'iDOS' water and detergent saver, which automatically senses the exact amount of detergent and water the machine needs for each load. The drum detects the load weight, fabric type, and degree of soiling, and adjusts the levels accordingly. Most Bosch models cost well over $1,000, with the full range sitting between $949 and $2,549. Sizes include 8kg, 9kg and 10kg.
Bosch's front load washing machine range includes (but is not limited to):
Bosch Serie 4 8kg Front Loader Washing Machine (WAN24121AU): $949 RRP*
Bosch Serie 8 9kg Front Loader Washing Machine (WAW28420AU): $1,649 RRP*
Bosch Serie 8 10kg Front Loader Washing Machine (WAX32K41AU): $2,549 RRP*
Bosch achieved a five-star review for quietness, before scoring four stars everywhere else including for design, performance & reliability, ease of use, additional functionality, value for money and overall satisfaction.
Haier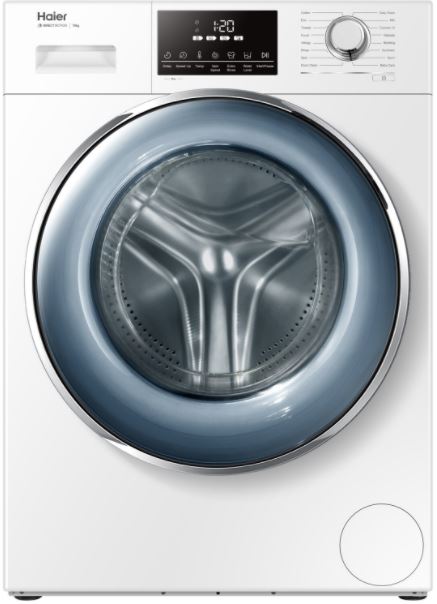 Haier is one of the most popular appliance brands around the globe, partly thanks to its extensive range spanning across dishwashers, microwaves, fridges, freezers and more. In the laundry space, however, Haier offers a moderately small selection of both top and front-loading washing machines for single-person households to large families, with load capacities ranging from 6kg to 10kg. Prices for Haier's higher-end models are fairly affordable compared to other major manufacturers and don't exceed the $1,500 mark (excluding TwinTasker models).
The brand offers Direct Motion washers that use direct drive motor technology, eliminating the drive belt in traditional washing machines to allow the motor to directly drive the drum. This is said to effectively reduce the vibration from the machine and help reduce energy consumption. Haier also peddles a 'TwinTasker' machine with independent wash cycles, to wash each load separately or at the same time!
Haier front load washing machines available include:
Haier 7.5kg Front Load Washer With Steam (HWF75AN1): $645 RRP*
Haier 9kg Front Load Washer With UV Protect (HWF90AN1): $1,099 RRP*
Haier 4kg/8kg TwinTasker Front Load Washing Machine (HWX8040DW1): $2,999 RRP*
Haier was rated best for value for money with a five-star review, and also got full marks for ease of use. It got four stars for performance & reliability and overall satisfaction, and three stars for design, quietness, and additional functionality.
Electrolux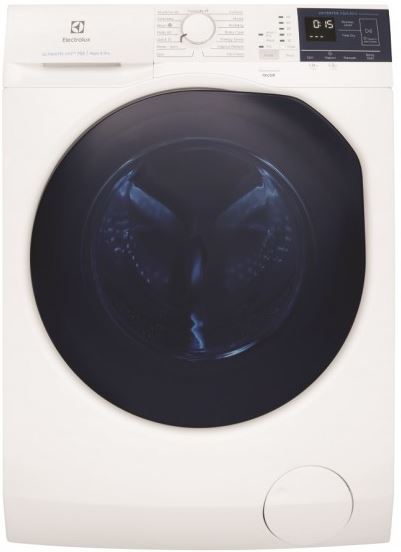 Electrolux is a Swedish brand, with a focus on innovative laundry appliances. Most of its front loader washing machines skew to the middle-end of the capacity spectrum, ranging from 7.5kg to 10kg. Electrolux front loaders are fairly efficient, with many of its models featuring a 4.5-star water efficiency (WELS) rating and at least a four-star rating for energy consumption. Its 10kg model (EWF1041ZDWA), for example, uses just 86L per cycle. Some features include an Add Clothes function, Vapour Refresh to minimise wrinkling, and an EcoInverter claimed to help you use less electricity by apparently up to 50%. Certain Electrolux washing machines also come with a Woolmark Certified Woollen cycle, specifically created for handwash-only items, although these functions vary between models.
Many models feature more than 10 washing programs – including quick washes – and with the ability to save your favourite program. Electrolux front loaders start at the retail price tag of $949 and max out at $1,999 for the 10kg washer.
Electrolux's front load washing machine range includes:
Electrolux 7.5kg Front Load Washing Machine (EWF7524D3WB): $949 RRP*
Electrolux 8kg Front Load Washing Machine (EWF8024Q5WB): $1,149 RRP*
Electrolux 10kg Front Load Washing Machine With Autodose (EWF1041RWB): $1,999 RRP*
Electrolux was rated four stars for design and ease of use, and three stars in the remaining categories such as performance & reliability, quietness, additional functionality, value for money and overall satisfaction.
Samsung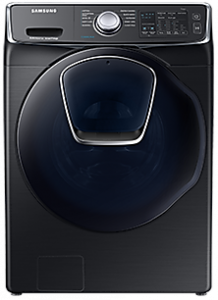 South Korean tech and appliance giant Samsung offers various front loader washing machines with sleek appearances and different finish types to suit any laundry room. Perhaps you're into the black appliance trend – well, Samsung has you covered in that department. Capacities are on the large side, offering between 7.5kg and 12kg.
Samsung is one of the few brands to boast pause-cycle functions to add in more clothes – Samsung calls it 'AddWash'. With large capacities and AddWash features, Samsung's motto is 'less loads – more life', and with some models featuring cycle times of as short as 15 minutes, it's easy to see why. Samsung's front loaders average around 4-4.5 stars for water efficiency ratings and five stars for energy efficiency. Samsung washers can usually be found for anywhere between $749 and $1,449.
Samsung's front load washing machine range includes (but is not limited to):
Samsung 7.5kg Front Load Smart Washing Machine (WW75T504DTW): $749 RRP*
Samsung 8.5kg AddWash Front Load Smart Washing Machine (W85T754DBT): $1,099 RRP*
Samsung 12kg Front Load Washing Machine (WW12TP54DSH): $1,449 RRP*
Samsung achieved four stars for design and ease of use, plus three stars for performance & reliability, quietness, additional functionality, value for money, and overall satisfaction.
LG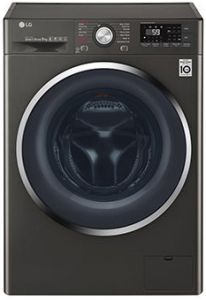 South Korean electronics giant, LG boasts a fairly large range of front load washing machines. Models range between 7kg and 16kg in load capacity, so you're likely to find one for every household size. Some standout functions include TurboClean, which apparently cuts rinse cycles by up to 30 minutes and water usage by up to 45%. There's also TrueSteam to remove tough stains by using ultra-high temperatures to convert water into steam. Most LG washing machines additionally feature AI DD, which measures the weight of each load and softness of the fabrics to determine what it believes would be the best fitting 'washing motions' to ensure a thorough and gentle clean.
LG washing machines usually retail from $799 for a 7.5kg model and go up to just under $2,300 for a 16kg unit. You can also invest in the new LG WashTower, which includes a washer and dryer 'stack' for $5,999. Unlike other washer dryers, this tower includes two separate machines.
LG's front load washing machine range includes:
LG 7.5kg Front Load with Washing Machine With Steam (WV5-1275W): $799 RRP*
LG 16kg Front Load Washing Machine With Steam+ & Turbo Clean (WXLC-1116B): $2,299 RRP*
LG WashTower The Intelligent All-In-One Laundry Centre (WWT-1710B): $5,999 RRP*
LG rounded up the scores on four stars for design and ease of use, and three stars in the remaining categories such as performance & reliability, quietness, additional functionality, value for money and overall satisfaction.
Other brands
Aside from the brands featured in our 2021 washing machine ratings, there are some other leading names in the world of front load washing machines that may be worth a look into. Such brands include:
Akai
Beko
ChiQ
Esatto
Euromaid
Hisense
Hoover
Panasonic
Seiki
Speed Queen
V-Zug
Whirlpool
While these brands didn't garner enough survey responses to be included in our ratings, they may still have plenty to offer. Some brands come relatively cheap, while others are feature-rich, with intelligent detergent dispensers, load sensors and high energy and water efficiency ratings.
How does a front load washing machine work?
A front load washing machine works by tumbling your clothes – it picks clothes up and drops them into the water in a circular motion. It doesn't use an agitator or impeller as a top load washing machine would. Instead, it relies on gravity for its tumble action in the drum. This helps to reduce the amount of water used per load as you don't need clothes to be completely submerged in water. You can still expect a gentle wash despite its tumble action.
Pros of Front Loaders
One of the main benefits of front loaders is that they are typically more energy and water-efficient than top loaders. With higher star ratings in these areas, you could be saving money on electricity and water bills over time. In addition, you typically have a larger range of cycle options, temperature settings and spin speeds. These units are also boasted for quiet noise levels and create minimal lint from washing clothes. You can also use the top surface as a workbench or stick a dryer on top to save on floor space.
Cons of Front Loaders
Depending on the model, one of the main differentiating factors between front and top loaders is that you typically can't stop a front loader mid-cycle to add in clothes you may have missed. They also have generally longer wash times and smaller capacity levels than top loaders. However, there are plenty of new front load models that cater to large households in the laundry department. In addition, expect to pay higher prices upfront compared to top loaders.
What to consider when buying a front loader
There are plenty of pros and cons to buying a front load washing machine, but in general they may be more suited to small households or those living in a small to average-sized home. However, there are also options for larger households, with some brands boasting 10kg load capacities and up. If space is at a premium at your place, you could feasibly stack your front loader on top of – or below – your clothes dryer. You can't do that with a top loader washing machine. Below we list some specific factors to think about before buying a front loader.
Capacity
The capacity of a washing machine is measured in kilograms and refers to the maximum weight of wet laundry a front loader can wash in a single load. Front load washing machines come in a wide range of sizes, so it's easy to find the perfect fit for your laundry room. Front loaders can be quite small – around 5-6kg in capacity – but you'll also find plenty of larger washers around 10-11kg in capacity with 7kg units being considered to be an accommodating size for many Aussies. Electrolux, LG and Samsung are some of the biggest names to offer large front loaders, while most major brands have small models. You can find some front loaders that can hold up to 19kg at a time!
But when it comes to capacity, bigger is not always better. Unless you like using more electricity and water than you need to, it's important to pick the right size washer for your family's needs. The table below gives a general idea of what size you'll need. As you'd expect, the bigger the washing machine, the higher the purchase price in general.
| Washing Machine Capacity | Household Size |
| --- | --- |
| <5.5kg | 1-2 people |
| 5.5kg – 8kg | 3-4 people |
| >8kg | >4 people |
Source: Appliances Online
Water and energy ratings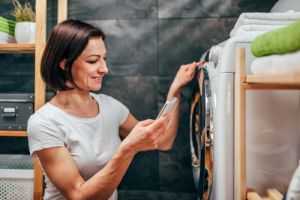 In addition to various fancy features, the price of washing machines is largely dictated by their water and energy-efficiency ratings. The higher the rating, the more efficient the washer will be, and the more you'll stand to save in ongoing energy costs. However, the most energy-efficient front load washing machines come with higher price tags, so you'll need to consider whether or not the extra upfront cost is worth it.
Features
You'll generally find more interesting features with front loader washing machines than their top load cousins. In addition to the obligatory range of various delayed start and cycle times, here are a few more functions to expect:
Add clothes mid-wash: If you've ever started your washing machine only to find a stray sock in the laundry basket, then the 'AddWash' range from Samsung might be extra handy. These machines often come fitted with an additional small 'door' that can be opened during the wash cycle, allowing you to throw in those forgotten items. Other brands, including Simpson and Fisher & Paykel, also boast features that allow you to pause the cycle and add more clothes.
Iron your clothes in the wash: Not content with just washing or drying your clothes? Many manufacturers now have appliances capable of 'ironing' your clothes during the wash (or at least straighten the fabrics to reduce the effort needed to iron the garments). This is achieved through steam and anti-crease functions typically available in both washers and dryers. These are usually standard programs from brands such as Miele and Electrolux.
Wash your clothes in a short time: If you're tired of thorough washes taking too long, you'll be pleased to know that several big manufacturers now boast some super-quick wash times, without compromising on the quality of the clean. Miele and LG are two of the brands claiming speedy yet perfect results in under an hour.
Wi-Fi connectivity: Many brands now boast Wi-Fi-enabled washers that connect to your smartphone via an app. Depending on the model, you could monitor, control and receive notifications about your washing, plus find troubleshooting solutions through your phone.
Price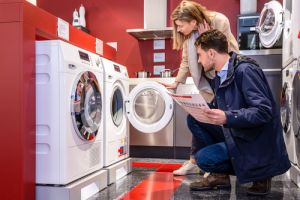 There are lots of things to consider when buying a new washing machine, but perhaps for many, it will come down to the budget and how much you're willing to spend on one of these bad boys. On average, our latest survey found consumers spend $875 on a new front load washing machine.
You can have a washing machine with all the most expensive features, but that's no use if you're not going to use them. In addition to this year's star ratings, our research also identified the key factors consumers believed to be the most important when purchasing their new front loader:
Price: 34%
Size & load capacity: 21%
Energy efficiency: 18%
Brand: 16%
Design & appearance: 4%
Special features: 4%
Our survey revealed that households tend to keep the same washing machine for eight years before replacing it, proving that buying a new washer is certainly a long-term investment that requires some serious thought. If you're preparing to splash the cash on a new front load washing machine, we hope our ratings report has been helpful.
About the author of this page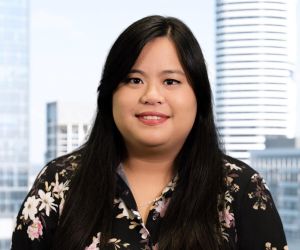 This report was written by Canstar Blue's home & lifestyle journalist, Tahnee-Jae Lopez-Vito. She's an expert on household appliances, grooming products and all things grocery and shopping. In addition to translating our expert research into consumer-friendly ratings reports, Tahnee spends her time helping consumers make better-informed purchase decisions on all manner of consumer goods and services, while highlighting the best deals and anything you need to be aware of.
Top Load Washing Machine Reviews
Photo Credits: Evgeny Atamanenko/Shutterstock.com, Zivica Kerkez/Shutterstock.com, Corepics VOF/Shutterstock.
*Prices are taken from retailer websites and Appliances Online, correct as of May 2022.