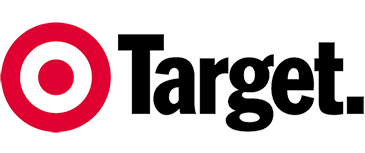 Target Microwave Ovens Review
Do Target microwaves hit bullseye, or do they miss the mark when it comes to reliable budget microwaves? Find out with this Canstar Blue review.
While Target hasn't been hitting headlines as much as its competitors Kmart and ALDI, it's just as much a valuable brand to consider in the budget appliances market. Recognising that many of us are unable to or simply unwilling to fork out the big bucks for a name brand, Target offers base-level appliances that get the job done with no frills to inflate the price tag.
Target offers a fairly wide range of home appliances, including its own brand. Target-branded appliance prices are fairly competitive with other similar appliance brands, while offering some variety for those who want the very cheapest possible and for those who want something that looks a bit nicer and has a few extra features without blowing the budget.

Target Microwaves
There are two microwaves on offer from Target's own brand – one simple bargain model, and one more modern looking model with a slightly greater capacity, power, and number of functions. Both come in at under $100, making them easy price points to justify for almost any budget. Let's explore the tech specs in more detail to see whether Target microwaves are the best choice for you.
Target Essentials Microwave ($59)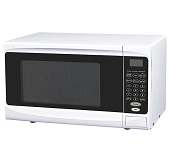 One of the cheapest microwaves around, this simple white microwave has a 20L internal capacity and 700W power. The controls include a child lock, ten power levels, weight defrost, and jet defrost. It's compact with dimensions of 26.2cm (H) x 45.2cm (W) x 32.7cm (D), and a weight of 10kg. The Target Essentials Microwave would make a solid choice for those who are on a tight budget, moving out of home for the first time, or just have simple microwaving needs.
You may also be interested in:
Target Stainless Steel 25L Microwave ($89)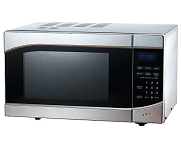 A step up from the Target Essentials Microwave but still firmly in the affordable sub-$100 range, this model looks a bit more modern and has a bit more grunt in the power department at 900W. As with the Essentials, it includes a child lock and white cavity, but otherwise differs in controls with just five power levels but three pre-set menus, a +30secs button, and a memory function.
Its two defrost options are Turbo Defrost and Weight Defrost, with the latter further divided into Meat, Poultry and Seafood options. The stainless steel casing adds a bit more style to your kitchen, especially if your other appliances and whitegoods have stainless steel finishes. While it's not the cheapest microwave, it's still very affordable and could make a good budget addition to a family kitchen.
Should I buy a Target microwave?
If you're looking for a simple, cheap microwave, then Target's offerings are certainly worth including on your list to compare. They're not anything fancy, so if you're looking for something that has lots of pre-set microwave programs, fits a particular look, or can do more than just microwave, Target may not be the best brand to consider. That being said, the vast majority of us simply want to heat up leftovers or defrost frozen food, so either of Target's microwaves should hit the mark.
About the author of this page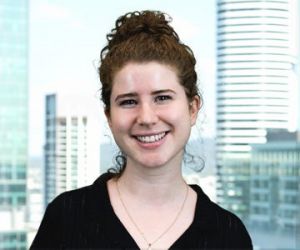 This report was written by Canstar Blue's Content Producer Luciana Lawe Davies. She writes about streaming, appliances and consumer products and services. Luciana enjoys bringing readers the best in what's on TV and at the shops, including the best deals and latest reviews.
What do customers think about Target Microwaves?
In 2017, Australian customers gave Target 3 out of 5 stars for Overall Customer Satisfaction for Microwaves.