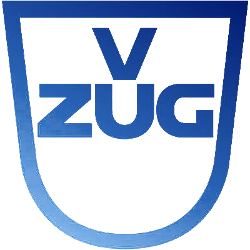 V-Zug Clothes Dryers Review
If you need a new clothes dryer and you don't mind splashing the cash, Swiss manufacturer V-Zug is a brand to keep in mind. It says it aims to provide high-quality and innovative appliances, from cooking to washing dishes and doing the laundry. With 'premium' prices, you can expect well-designed dryers with better-than-average energy-efficiency ratings, so you should draw back some of that upfront cost over time. With its focus on producing efficient appliances, V-Zug specialises solely in heat pump dryers. Read on for all the specs and features.
V-Zug Heat Pump Dryers
Heat pump dryers are known for long-term energy savings. While you might be paying a higher upfront price, you can expect high energy-efficiency ratings and lower power bills as a result. However, it could take a few years for that initial purchase price to be clawed back through reduced energy costs! It will depend – at least in part – on how often you use your dryer. The more often you use it, the quicker you will see a return on your investment.
Rather than venting moist air, heat pump dryers recycle the warm air produced by the drying cycle and use it to dry out your laundry. The heat pump dryer provides flexibility in terms of where you can place the appliance as it doesn't produce as much heat as other dryer types. You won't exactly want it in your living room, but it does mean you don't have to stress about adequate ventilation.
V-Zug Adora TS WP 7kg Heat Pump Dryer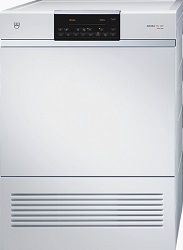 The V-Zug 7kg heat pump dryer comes with 20 programs and nine-star energy rating! Operating modes include Extra dry, Standard dry, Iron dry, Damp, Wool, Wet clean. Its key features are:
Residual moisture sensor: as its difficult to predict how long your clothes will take to dry, the moisture sensors help to detect this for you and automatically shut off the appliance
Pivoting control panel: electronic control with full-colour touch display for convenience, claimed to guarantee easy reading and comfort during operation (pictured below)
Other functions include the wool cycle specifically designed to dry wools carefully by spinning the drum slowly and applying low temperatures. The crease guard system is designed to reduce ironing time while the Fabric Types option enables you to select from a range of programs, such as for silk, baby garments, denim and bedding. For busy households, it also comes equipped with a handy delayed start option (of 1 to 24 hours), giving you the ability to set the start to a later time. This could be useful if your electricity is cheaper at off-peak times.
This 7kg heat pump dryer features push button controls and an acrylic film panel design with plain text display. It also displays the remaining time and has six different languages to choose from. For safety, it's equipped with temperature control and a child lock.
Dimensions (HxWxD): 850 x 595 x 610mm
RRP: $3,999
V-Zug Adora TSLQ WP 7kg Heat Pump Dryer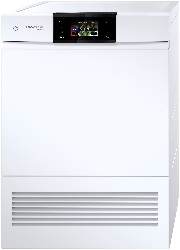 With a slightly higher pricetag, this V-Zug 7kg heat pump dryer is boasted for a 10-star energy-efficiency rating. Programs include Extra dry, Damp, Anti-Crease, Baby garments – totalling 27 different cycles with 62 decibels of noise emission. Other functions you can expect from this machine are:
Crease guard: claimed to make ironing easy, ideal for blouses, shirts, t-shirts and cotton trousers – this program applies gentle heat over a duration of 20 minutes
Fluffing program: claimed to be a "speedy-yet-highly-efficient" finishing program, so that your knitwear feels as fresh and fluffy as when you first bought it. It applies heat in doses, loosening fibres and pushing them up
Sprint Programme: whether you're drying a small 2.5kg load or 7kg, the Sprint function is said to dry clothes in record time
Easy care: designed for mixed fabrics including jumpers, pullovers and t-shirts, with the level of dryness reduced
Energy saving: an additional function that's stated to reduce energy consumption by optimising the drying process
You can also expect some similar features as the model above, such as the Wool cycle and the delayed start option. Similarly, it features a touch display and shows the remaining time. You can also save your most used settings with the 'Favourites' function.
This appliance features a basket program so that items such as shoes, gloves and toys are not moved in the drum. However, the basket itself is sold separately. It's a tower-compatible floor-mounted appliance and has the option of a left or right door opening.
Dimensions (HxWxD): 850 x 595 x 600mm
RRP: $4,999
Are V-Zug clothes dryers worth the money?
Boasting premium Swiss Quality, V-Zug aims to deliver more than just the basics with its clothes dryers. If you've budgeted for a clothes dryer that's priced $4,000 and up, then the Swiss manufacturer V-Zug might be one to consider. With its clothes dryers recording nine and ten stars for their energy efficiency ratings, you could stand to save in the long run through cheaper energy bills. But be prepared to wait a few years!
Heat pump dryers tend to be highly-efficient, and by keeping heat in the closed drying system, it allows you to position the dryer even in the smallest rooms. Both V-Zug models boast a number of programs as well as featuring advanced electronic displays. Additionally, you might find their moisture sensors a key benefit to help detect when your clothes are really dry, which then automatically shuts off the appliance to save on energy. That's definitely the theme from V-Zug here!
Typically a clothes dryer is a long term investment, so the decision shouldn't be made lightly. To see how other clothes dryer brands compare, you might like to check out our online ratings – via the link below – to help you find the best dryer for you.
Clothes Dryers Review & Ratings
About the author of this page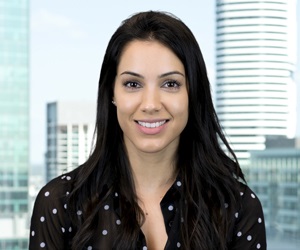 This report was written by Canstar Blue's Home & Lifestyle Content Lead, Megan Birot. She's an expert on household appliances, health & beauty products, as well as all things grocery and shopping. When she's not writing up our research-based ratings reports, Megan spends her time helping consumers make better purchase decisions, whether it's at the supermarket, other retailers, or online, highlighting the best deals and flagging anything you need to be aware of.