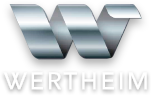 Wertheim Vacuum Cleaners Review
Vacuum cleaners aren't exactly the most attractive thing you can go down to the shops and buy, but Wertheim vacuums do come in some arguably attractive exteriors. Wertheim might seem like a name more fit for a butler in your chateau in the Swiss Alps, but Wertheim is the name of Godfreys' own brand of vacuum. Godfreys is a well-known Aussie retailer for all things that suck – vacuum cleaners and all the bits and bobs that go with them. Now, the retailer has its own range of vacuums, so let's see what's in the range and whether Wertheim could be your next vacuuming butler.
Wertheim Vacuum Cleaners
There are four vacuums in the Wertheim range. The range encompasses bagged and bagless cylinder vacuums, along with one upright 'stick' vacuum.
Wertheim W2200 Stick – RRP $199
Wertheim W1000 Bagged – RRP $300
Wertheim W2500 Bagless – RRP $349
Wertheim W2000 Dog & Cat – RRP $399
Wertheim W2200 Stick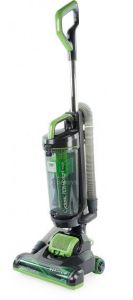 Stick vacuums are all the rage these days, and with Wertheim you can get one for less than $200. With the W2200 you can remain upright while dirt in your house gets turned upside down. In the package come a crevice tool, a turbo tool and an upholstery tool to make cleaning all corners of your home a bit easier. The model also features a detachable wand for cleaning furniture, ceilings and other nooks. It also features:
A 1.6L capacity
700W motor
Wertheim W1000 Bagged
If you prefer to bag it up, the W1000 is a simple yet effective traditional vacuum to make short work of any floor. As a simple all-rounder, the W1000 features big wheels for stability and five attachments for any sort of task – from pet hair, crevices, upholstery and so on. Compatible bags are 'Aura 2' bags, and a four pack costs about $20. While you will have to purchase bags, you do get a fairly large capacity:
Wertheim W2500 Bagless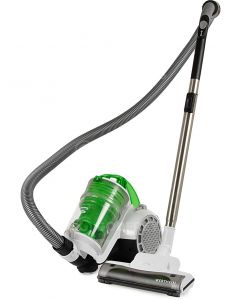 If you want to shed the bag, then Wertheim also produces the W2500 bagless vacuum. In a cylinder design, the W2500 is made with power and efficiency in mind. Wertheim claims the 'soft-start' motor uses 50% less input power. This has the potential to lower your running costs, while still delivering solid suction. As with all other models, the W2500 comes with the five-piece tool kit for specific applications. The W2500 boasts:
850mL capacity
1300W motor
Wertheim W2000 Dog & Cat
As the first in Wertheim's range specifically catering towards dog and cat hair the W2000 is the most expensive in the line-up, but is it worth it? It's a bagged vacuum, and contains the full kit of Wertheim accessories needed for specific cleaning duties. It features the Turbo Floor Brush for surface hair on hard floors, and the Mini Hand Turbo to clean furniture and upholstery. There are model-specific bags to buy, with a four pack available from around $17.The W2000t features the largest capacity of the Wertheim range, and a high-powered motor:
Wertheim SE9000 Carpet Shampooer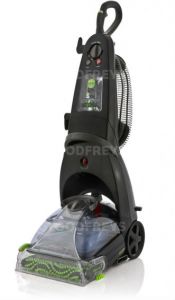 As an exciting addition to the Wertheim vacuum range is the SE9000 carpet shampooer. If your carpet sees a lot of foot traffic, or maybe you just want a deeper clean, the SE9000 may be the mean machine for you. After you vacuum, you could clean the carpet! It features a 'Clean Shot' applicator to apply a targeted cleaning burst for those tough stains. An accessory kit is also included for specific applications and tough-to-reach areas and stubborn stains on both furniture and carpet. It also features a 'Dry Aire' drying system for immediate results.
Cost: RRP $1,099
Capacity: 3.8L
1850W Motor
---
Read more: Vacuum cleaner running costs
---
Is Wertheim worth my time?
Wertheim makes a concise range of vacuum cleaners that manages to have most bases covered. The most glaring omission is a robot vacuum, but even some of the bigger brands haven't hopped on the robot bandwagon. Wertheim's prices are pretty accessible, especially when you consider the fact that many other vacuum manufacturers can charge over $1,000 for similarly-powered models.
Wertheim was rated four stars for overall satisfaction in our vacuum cleaners ratings, but only three for value for money, which means cheap costs don't always equal best value
If you want the most power from Wertheim, it's hard to go past the W1000 bagged model, but with this comes the inconvenience of bags. Similarly, most models are pretty light on features, but all come with the five-piece accessory kit as standard. While you won't get any whizz-bang features with Godfreys' Wertheim, you might find that the cheap costs of its vacuum cleaners to be worthwhile.
Vacuum Cleaner Reviews & Ratings
About the author of this page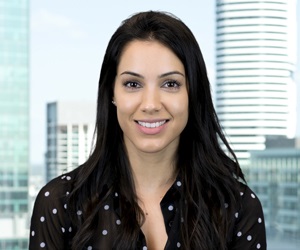 This report was written by Canstar Blue's Home & Lifestyle Content Lead, Megan Birot. She's an expert on household appliances, health & beauty products, as well as all things grocery and shopping. When she's not writing up our research-based ratings reports, Megan spends her time helping consumers make better purchase decisions, whether it's at the supermarket, other retailers, or online, highlighting the best deals and flagging anything you need to be aware of.
What do customers think about Wertheim Vacuum Cleaners?
In 2017, Australian customers gave Wertheim 4 out of 5 stars for Overall Customer Satisfaction for Vacuum Cleaners.
Wertheim Vacuum Cleaners
Canstar Blue
Award:
Overall Satisfaction