ECOVACS DEEBOT X1 OMNI wins Canstar Blue Innovation Excellence Award (Appliances)
Setting a new standard for home cleaning, the ECOVACS DEEBOT X1 OMNI robot vacuum cleaner is packed with smart capabilities such as voice control, dual vacuum and mop functionality, and an auto-emptying station that also refills the mopping reservoir and cleans mop pads. The robot has also been given a sleek look in collaboration with European design house, Jacob Jensen Design to ensure that the days of hiding cleaning appliances in a cupboard are over.
ECOVACS' DEEBOT X1 OMNI robot vacuum has received Canstar Blue's Innovation Excellence Award (Cleaning Appliances) for 2022. This award recognises smart innovations in home appliances and consumer electronics and is awarded based on Canstar Blue's sophisticated rating methodology under which winners are scored on a range of factors, including whether the product is unique and how disruptive it is to its product category. Other factors considered are affordability, ease of use, and impact on the average consumer.
Head of ECOVACS ROBOTICS for Australia and New Zealand, Karen Powell, said: "It is so gratifying to be recognised as the brand that is leading and driving innovation in home service robotics in Australia. To achieve this recognition two years in a row across different flagship products epitomises our unwavering drive to constantly raise the bar for what is possible in a robotic vacuuming and mopping robot."
"Our global innovation team worked tirelessly on the DEEBOT X1 OMNI and the entire X1 family, and the result redefined the industry by delivering the most advanced hands-free cleaning experience to date. We are so proud that the introduction of a wide range of breakthrough intelligence and industry-first innovations are now helping so many Australians in their everyday lives."
What is the ECOVACS DEEBOT X1 OMNI?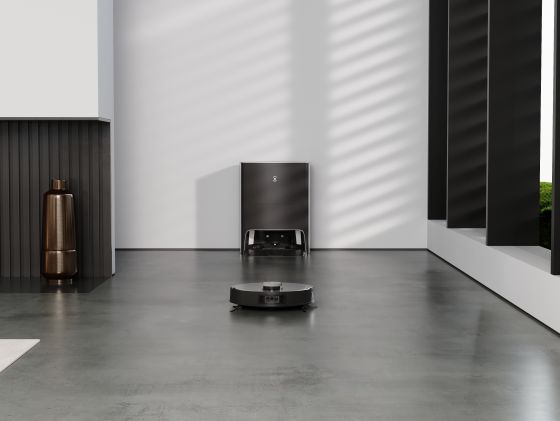 A recent addition to the ECOVACS range, the DEEBOT X1 OMNI is a robot vacuum like no other. It features an intuitive AI voice assistant for customised control of the robot, a hands-free OMNI auto-clean station, a four-stage deep cleaning system with sweeping, strong suction for hard floors, and a Turbo 2.0 rotating mopping function (which rotates up to 180 times per minute for deep cleaning). It also boasts 5000 Pascal Pressure Unit (Pa) suction power and new and improved obstacle detection technology.
The DEEBOT X1 OMNI is available from major electronics retailers and ECOVACS.com/au for $2,499 RRP.
What we like about the ECOVACS DEEBOT X1 OMNI
Judges noted the 'wow' factor when considering the robot vacuum's OMNI all-in-one cleaning station which features four automatic cleaning steps, including emptying the dustbin, refilling the water reservoir, and mop cleaning and drying.
"The unit's ability to refill the mopping reservoir and clean/dry the mopping pads (which usually needs to be done manually) is a remarkable innovation that offers a truly hands-free cleaning experience," said Canstar Blue's Home & Lifestyle Editor, Megan Birot.
All-in-one auto-clean station
The ECOVACS DEEBOT X1 OMNI boasts a unique all-in-one auto-clean station that not only automatically empties the dustbin when it's full (in under 10 seconds no less), but also separates clean water and sewage in the mopping reservoir and then rapidly cleans and dries the mopping pad/cloths to prevent bacteria and odours from spoiling an otherwise seamless cleaning experience.
YIKO voice assistant
ECOVACS' new-generation robot vacuum features a built-in AI voice control technology – the YIKO voice assistant. It can be simply activated with the voice command: "Ok, YIKO." The robot voice assistant can build a complete map of a home in seconds with TrueMapping navigation and mapping technology, and also uses sound source localisation technology which makes the DEEBOT X1 OMNI go towards voices to take commands, with the AI able to recognise when it's asked to vacuum under the couch, go back to clean the bedroom, and so on.
AIVI 3D obstacle detection
While previous ECOVACS models sported AI and 3D obstacle detection separately, the DEEBOT X1 OMNI combines both innovations in a new AIVI 3D obstacle detection tool. It features an astrophotography-grade RGB camera with autopilot technology which significantly improves the robot's perception of the environment (using laser and visual sensing technologies). The DEEBOT X1 OMNI can detect, identify, and understand obstacles in its path, avoid them, and knows how close it can get to them. AIVI 3D also improves the robot's perception and understanding of the home in various lights and settings.
---
"A remarkable innovation that offers a truly hands-free cleaning experience."
---
What are Canstar Blue's Innovation Excellence Awards?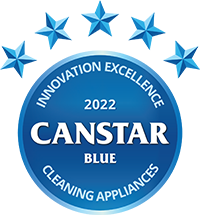 Canstar Blue's Innovation Excellence Awards use our unique expert rating methodology to compare submissions received from home appliance and consumer electronics brands throughout Australia. Canstar Blue's Innovation Excellence Award winners represent a selected group of innovative products released within these fields over the most recent year. Canstar Blue's Innovation Awards Methodology is available on request.
Read the full Canstar Blue Innovation Excellence Awards Methodology.