Air conditioners are a way of life for many Australians, but buying and installing one can be expensive. The good news is that end of financial year sales time could present a good opportunity to slash those costs significantly. With retailers keen to clear out their old stock to make way for the new, prices often come down, meaning you could cash in on some serious savings. But you will only get a good deal if you find the right air conditioner for your needs, which is why we've produced the following guide to some of the top-rated brands on our website and their current offers for this EOFY.
Who has EOFY air conditioner discounts?
Below are some of the deals available on air conditioners, with multiple types of air cons available to purchase at a discount!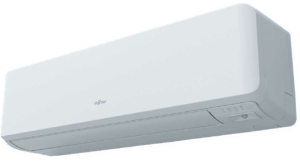 Fujitsu 6kW Reverse Cycle Split System Air Conditioner – $1,854 (save $1,595)
Featuring Human Sensor Control to detect when people are in the room, the Fujitsu Split System Air Con looks to run efficiently, with a program timer allowing you to choose when it operates, with a sleep timer gradually changing the room temp to help with your sleep comfort. It also includes a washable panel, ion-deodorisation filter, and 4-star energy rating for cooling.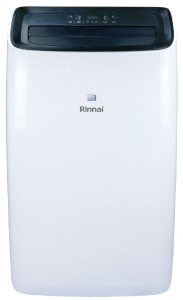 Rinnai 4.1kW Portable Air Conditioner – $725 (save $250)
Ideal for those who only want to cool small spaces, the Rinnai portable air con features a Sleep Mode to adjust the temperature over an 8-hour period at pre-set intervals to help you stay comfortable while you sleep, with a built-in timer to help you say on top of your usage throughout the day. It also features a washable filter, remote control, and multiple fan speeds.

Kelvinator 2.5kW Split System Air Conditioner – $770 (save $379)
Featuring a 5-star energy rating for both heating and cooling, the Kelvinator 2.5kW Split System air con might be worth exploring, regardless of the time of year. With 12 fan speed settings, dust filtration, remote control, 24-hour timer and sleep mode, it also features compatibility with the Kelvinator Home Comfort App to help you control the settings from any location.

Rinnai 3.5kW Split System Air Conditioner – $810 (save $697)
Including voice control to help you get the setting you want, the Rinnai Split System air con features a dehumidifying function, which is able to remove 1.1L of moisture per hour. With self-cleaning functionality, along with a delay timer, 5.5 energy star rating for cooling, turbo function for those hot days and 3D airflow to reach all areas of the room, it might help make those hot days more bearable.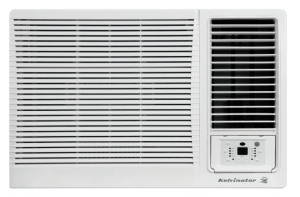 Kelvinator 3.9kW Window Air Conditioner – $843 (save $256)
With additional ventilation to help with air circulation, the Kelvinator Wall air con unit features Auto Swing to help spread cool air around the room, along with sleep mode, a remote control, four fan speeds, dust filtration system along with a 2-star heating and cooling rating.
Should you buy a new air conditioner this EOFY sales time?
With air conditioners being a hefty purchase, you have to be careful with which one you decide to install in your house, especially when it can account for a large piece of your energy bill. With plenty of brands on offer, and plenty of model types and features available, picking one that will best fit your household can soon become a chore. Add the price into consideration and many would walk away with a headache.
Thankfully, with the end of financial year sales, many brands are looking to offload models at cheaper prices, allowing consumers to score a great deal. While summer may be a while off still, getting prepared early with a suitable air conditioner could save you from the heat, as well as a few dollars.