Every kitchen ought to have an air fryer. It's a nifty appliance that provides a healthy alternative for frying our favourite foods like French fries and meat pies, without the grease. What's not to love?
If you've been thinking about getting your hands on an air fryer, the end of financial year (EOFY) is perhaps the best time to shop around. Many brands and retailers mark down certain models to make way for new generations, which means you can score some tax time deals. This year, we've done the work for you and rounded up the best 2023 EOFY deals on air fryers from Sunbeam, Tefal, Kitchen Couture, and more. Thank us later.
List of the best EOFY air fryers sales 2023
We've put together a handy list of some air fryers heading on sale this financial year from brands that you love. 
Myer Appliance EOFY Sale
As one of the biggest retail brands in Australia, Myer doesn't let up when it comes to sales and major savings. You can find a number of sale appliances this end of financial year like coffee machines, vacuums, and air fryers online with Myer.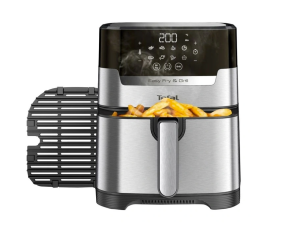 Tefal Easy Fry & Grill Deluxe Air Fryer – $229 (save $120)
This 2-in-1 air fryer takes the hassle out of cooking in the oven with its air fry and grill technology. You can set and forget with eight automatic programs to cook your desired meal perfectly. Other features include adjustable temperature, an extra-large capacity and now you can dehydrate your favourite snacks for on the go with the dehydration function.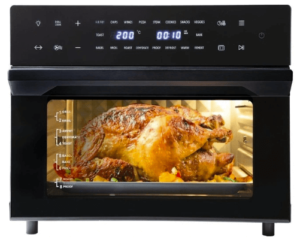 Kitchen Couture 5-in-1 Air Fryer – $249.95 (save $269.05)
Featuring a 30L capacity, the 5-in-1 air fryer from Kitchen Couture also includes a digital touchscreen to help you select from the 18 pre-set functions, with a cooking maximum of 230-degrees. The 5-in-1 gets its name from being multiple devices in one, such as an air fryer, oven, toaster, thaw box and dehydrator to help you get dinner on the table, with a tempered glass door to help you keep an eye on your food.
Kalorik Air Fryer – $149.40 (save $99.60)
For evenly cooked, delicious crispy meals without the added calories, you can't go past the Kalorik Air Fryer. With a generous 5.7 litre capacity, you can prepare your favourite foods faster and in bulk for those who love a bit of weekly meal prep. Additional features include eight-in-one cooking functions such as frying, baking, roasting, broiling, defrosting, poaching and warming. You can also expect an egg tray accessory and a stainless-steel non-stick interior.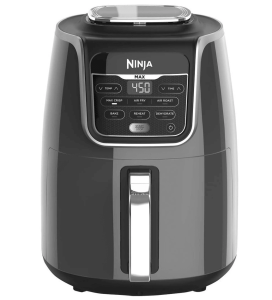 Ninja MAX Air Fryer – $199 (save $150)
Ninja is a popular kitchen appliance brand known for its small blenders, but its air fryers are now a popular product. With a number of pre-set cooking functions like bake, fry, roast and more, you can enjoy your favourite meals in a healthier way. Other features include a large-capacity cooking drawer, a powerful motor for cooking that's 50% faster than fan ovens and increased temperature settings up to 240 degrees Celsius.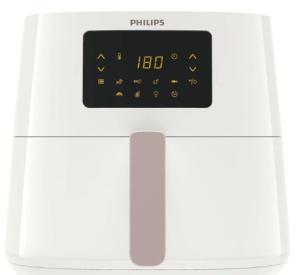 Philips Essential Digital XL Airfryer – $199 (save $100)
The Philips Airfryer features a 1.2kg capacity basket, making it ideal for those with larger families or have plenty to cook, a touch screen with seven preset options – including fry, bake, grill, roast and reheat – a 'keep warm' function along with an easy clean basket to help when dinner is done. 
How much does an air fryer typically cost?
Air fryers range in price, typically starting from $60 and reaching upwards of $600 for top-of-the-range models, meaning you'll definitely have the chance to pick up an air fryer for a bargain this EOFY! Aside from the price, you'll also want to consider capacity, features and functions, design, and of course cooking performance. Find out more in our air fryers guide below.