The beloved clothes dryer may just be the unsung hero of your household when you need your washing dried and it's not ideal weather outside. It's particularly prominent during those winter months when the school uniforms and work shirts are in demand and natural drying simply takes too long, but even during the rainy summer months your clothes dryer will come to the rescue– think big nights out and favourite outfits still damp. If you're won over by the thought of a clothes dryer, or just need a new one, the end of financial year sales could provide the ideal opportunity to bag a bargain, with retailers usually cutting their price tags. Read on for Canstar Blue's guide to EOFY clothes dryer sales.
Clothes dryer EOFY sales
Below are some of the major brands and models available to purchase this EOFY!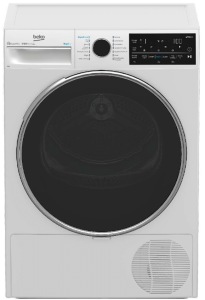 Beko 9kg Sensor Heat Pump Dryer – $1,025 (save $574)
With 14 drying programs – including cotton, hygienic and synthetics – the Beko 9kg Heat Pump Dryer has an 8-star energy rating, anti-crease and auto sensing functionality, along with an LED display, reverse tumble action and time delay to help fit the washing around your schedule.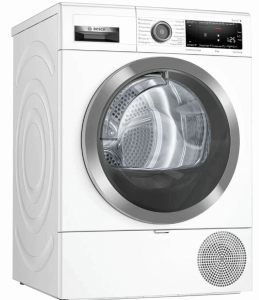 Bosch Serie 8 8kg Heat Pump Dryer – $1,794 (save $605)
Reusing heat via its ActiveAir technology, the Bosch Serie 8 Heat Pump Dryer also features AutoDry to help provide precise drying and prevent over drying, with AntiVibration side walls to keep the machine quiet and stable while operating. It also features a 10-star energy rating, LED display, lockable control panel, self-cleaning technology and an interior drum light.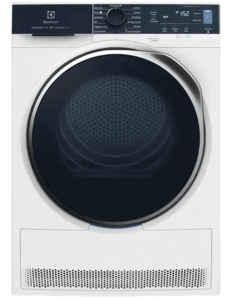 Electrolux 8kg UltimateCare 700 Heat Pump Dryer – $1,689 (save $210)
Featuring a 7-star energy rating, the Electrolux 8kg UlimateCare Heat Pump Dryer also includes SensiCare to help limit humidity when dealing with delicates, as well as an energy saving function and additional allergen settings. Designed with a reversible door to help fit in your laundry space, the Electrolux heat pump also includes a child lock feature and 12 drying programs.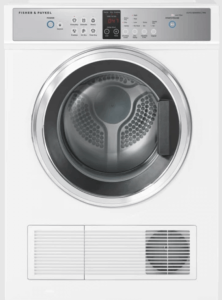 Fisher & Paykel 7kg Sensor Dryer – $599 (save $150)
With auto-sensing moisture detection to help prevent under or over-drying, the Fisher & Paykel 7kg Sensor Dryer features six fabric care cycles, including freshen, heavy and delicate, with reverse tumbling to help dry garments quicker. There's even a drying rack to help those extra delicate garments, with the door able to open 180 degrees to allow for easy access if you're cramped for space in your laundry.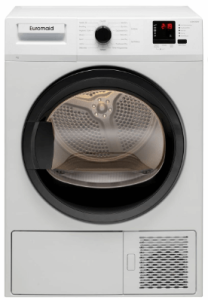 Euromaid 7kg Heat Pump Dryer – $1,139 (save $660)
Featuring 15 drying settings, including specialty settings for jeans, quilts and delicates, the Euromaid heat pump dryer also includes Sensor Controlled Drying to help save time and energy by monitoring how dry the clothes are throughout the cycle. It also features an anti-crease function, time-delay, child lock, LED display and 6-star energy rating.
Should you buy a clothes dryer this EOFY sales time?
If you're in the market for a new clothes dryer, then the EOFY sales time might prove to be a good time to score yourself a nice bargain. This large household appliance is typically a long-term investment, so it would be wise to look around and save a few dollars if you can. When deciding on which clothes dryer to go with, you might like to consider the capacity, features and the energy-efficiency rating, along with the actual purchase price. Keep your households needs in mind and try to find the best dryer to match them at the right price. To see which brands received the highest ratings in our latest consumer review, follow the link below.