Fact Checked
Smart technology is starting to seep into almost every appliance in any home. Whether it's to simplify your day, have more access to entertainment or to modernise your home,  they are a handy added feature to have in your home. Smart fridges have become more available on the kitchen appliance market with added features like entertainment streaming and smart diagnostics, but are they worth it, and who sells smart fridges? Read on to find out more about smart fridges in this Canstar Blue buying guide. 
What is a smart fridge?
Smart appliances are created to make lives easier with seriously innovative functionality. These types of refrigerators tend to contain a versatile touchscreen interface, while many are capable of connecting to your Wi-Fi to operate certain functions, or sync with other smart appliances. Remote access is similarly a common feature, making it possible to adjust settings while you're outside the house.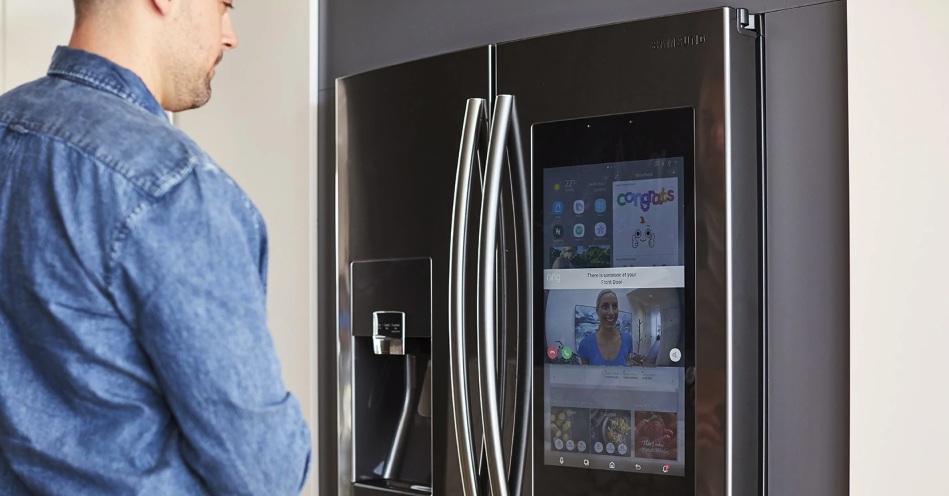 Smart fridge pros and cons
While smart fridges are designed to make people's lives easier, they do unfortunately have some setbacks like any standard appliance. 
Pros: 
Extremely accessible via Wi-Fi or applications which allows better communication for maintenance alerts, etc. 

Will have added features such as a filtered water tap, ice maker, ample storage space and smart controls for fridge temperature. 
Cons:
Smart fridges cost significantly more than a standard fridge making your budget an important factor to consider. 

Like with many appliances that sync up to the internet, security could become an issue. 
How much do smart fridges cost?
Smart fridges will generally cost from a minimum of $2,000 to upwards of $10,000. Factors that affect the cost will be the size of the fridge as well as the capacity and any added features. 
Who sells smart fridges?
There are a number of brands that sell smart fridges including Samsung and LG, of which both brands have an extensive range of smart fridges. You can buy smart fridges directly from the brand or from retailers like Appliances Online and The Good Guys.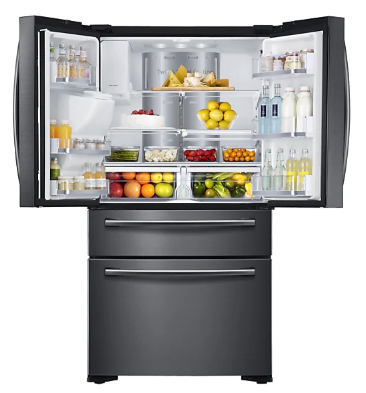 Samsung Smart Fridge
Samsung's smart fridges are marketed as a personal assistant capable of ordering last-minute groceries from your local Woolworths, letting you know who's at the door, and even checking your calendar to remind you of your plans for the day. Retailing from $4,000 up to $10,000 for the top of the range models of fridge, larger models can also provide a bit of TV entertainment or search the internet while you cook.
Some additional features include built-in cameras to show what's inside the fridge, buy items exclusively from Woolworths using the Woolworths Shopping App as well as sync calendars, memos, to-do list and photos. You can also stream music or use TV Mirroring to watch shows and connect with apps such as Uber and Nespresso.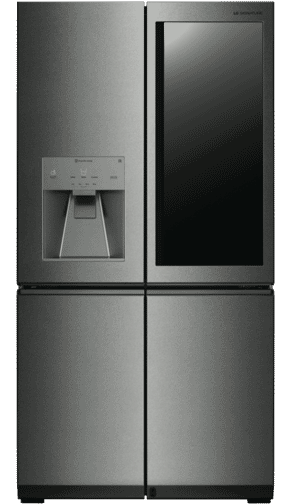 LG Smart Fridge
LG smart fridges retail from $2,000 to $6,000 and include functions like the InstaView Door-in-Door that allows you to see the contents inside your fridge. Other features included are automatically opening doors once you step onto the "Door Open" floor light projection and temperature controls that keep the fridge at an even temperature thanks to the FRESHShield Cooling technology. You can also remotely adjust temperature settings, provided you use the LG Smart THINQ app, and it has an ice maker with a 14L capacity, and water dispenser.
Purchasing a smart fridge
When it comes to purchasing a smart fridge, there are a number of factors that will come into play, but price is possibly the most important. Smart fridges aren't a cheap purchase with an entry level appliance costing around $2,000, meaning you would need  a decent budget to buy one. Smart fridges can make life simpler with its assistance in the kitchen and also with other areas like schedules and so on, so it comes down to whether you're willing to drop a significant amount of money or not. If you're still stuck on whether you want a smart fridge, compare fridge brands below. 
Original Author: Tahnee-Jae Lopez-Vito