Try as we might, working from home sometimes doesn't include a lot of working. It's easy to be distracted – there's washing to be done, the pantry needs to be re-organised, and the allure of not having your boss looking over your shoulder can quickly send you down a YouTube binge that lasts for hours. So, how do you block out all the outside temptations and stay on the straight and narrow to hit your deadlines? Canstar Blue looks into some of the best productivity apps available to help you make the most of your time at home.
Top Productivity Apps
While there are plenty of apps out there that help with productivity (or at least claim to), here are some of the best ones available:
Todoist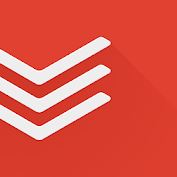 If you make lists, then this will be the app for you. Allowing you to put your ideas, goals and tasks into one place, Todoist lets you set reminders and deadlines while letting you create 'projects' to separate your personal goals from your work goals. You can also set up a list of to-dos for your team, making it ideal for small teams to stay on track. You can download Todoist for free, or you can sign up to the Premium version for $4 per month, with Business Plans available for around $7 per month per user.
Evernote

Essentially a one-stop-shop for your reminders and notes, Evernote aims to be the central hub for all of your thoughts and goals. With the ability to create to-do lists, take notes, record voice reminders and add pictures to your notes, Evernote can also sync across multiple devices, ideal for when you have a work and personal phone. You can use the app for free, or you can sign up to a plan, with a Premium plan costing around $10 per month, while a Business account will set you back closer to $17 per month.
Dropbox

Allowing you to keep working on the same document regardless of where you are (provided you have internet access), cloud storage services like Dropbox keep the workflow moving, regardless if you're in the office or at the beach. By syncing your working document with the cloud platform, people you have shared the document with can see updates as they happen, allowing for group work to be completed, making it ideal for small teams and businesses. Available for free – with 2GB included – Dropbox is also available with the 2TB Plus plan, or the 3TB Professional business plan. Check out our comparison of cloud storage services here.
Tick Tick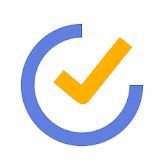 Aiming to create a seamless to-do list, Tick Tick allows you to track your task progress, as well as add new tasks straight from your Gmail account through a Chrome extension. You can also prioritise tasks, set normal reminders and even set location-based reminders so that you'll get a notification when you reach a location, perfect for when you don't want to forget the milk on the grocery run. You can even share tasks with others, ideal for both the workspace and the weekend camping trip you have planned. Available for free, you can also opt for the Premium version, which will set you back around $30 for an annual subscription.
Trello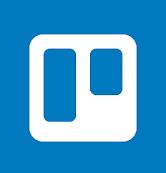 Likely one that you'll see in the workplace, Trello allows users to log tasks and projects, as well as break down tasks into smaller 'cards' for individual users to complete. You can also create a workflow for tasks, outlining where each task is at, whether it's just in its introductory phase or nearing completion. Available as a free download, you can also pay for the Business Class version, which costs just under $10 per month per user, or you can select the Enterprise version, which may potentially be cheaper per user, depending on how many people sign up to the account.
LastPass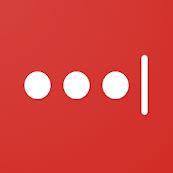 While typing in a password may not be a time-consuming endeavor, forgetting your password, resetting it, waiting for confirmation of your password change and then entering your new password into your computer can be a time sucker. Thankfully, apps like LastPass exist, allow you to save passwords and login details on a secure server for you to grab at any time. And it also provides secure passwords, meaning not only do you not have to worry about remembering what your log in details are, you also don't have to worry about your password strength. LastPass is free, or you can opt for the $3-a-month Premium plan.
RescueTime

One for those who get distracted by social media or want to see how long they're spending online, RescueTime logs what sites you visit, for how long you browse and your browsing habits to show you how you're really spending your working time. While you may not want to face the reality of how much time you spend online or on certain apps, RescueTime allows you to identify areas that potentially need to be addressed (like how much time you spend on Instagram), while allowing you to set goals about your habits. Available for free download, you can also sign up to the Premium plan for around $6 per month, or the Organisation plan (around $6 per month per member) for those looking to set one up for the team.
Focus To-Do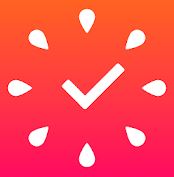 Based on the Pomodoro Technique – a time management method that encourages people to break down working time into 25-minute work-intense intervals – Focus To-Do allows you to set tasks and keeps a timer going to keep you on track. After your 25-minute interval, you take a five-minute break to stretch your legs, look out the window and relax, before getting stuck into another work cycle. The idea is that by focusing solely on your task for 25 minutes – and rewarding yourself with five minutes – you're increasing productivity while still giving yourself some time to relax. Focus To-Do allows you to track tasks, set reminders and sync with multiple devices, allowing you to stay on top of your to do list.
Pocket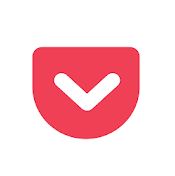 While it may not help your productivity exactly, Pocket allows you to keep on track by saving all of those interesting articles that you find while researching so that you can read them later. Essentially like a bookmarking tool, Pocket keeps all of your saved links in one place, meaning you don't have to keep multiple tabs open. Pocket also allows you to save the bookmarks into separate categories, making it handy to find for later, as well as giving you a chance to really binge-read a category. While free to download and use, you can also opt for a Premium subscription that permanently saves your link library, as well as a few customisation tools to make your library your own.
Habitica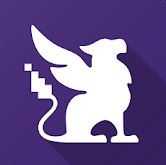 Offering you something a bit different, Habitica is part task manager, part game, aimed at making getting into good habits fun. Habitica gets you to create an avatar of yourself, with your avatar's looks and abilities based on how many tasks you log into the app once you complete them in real life. The more tasks you complete, the more rewards you get, and the more customisation options you have – you can even battle bosses! While it may seem like this would kill your productivity, it does make getting into good habits a bit more fun, and gives you some motivation to stay on track with getting into a new routine. It's free to download, with some in-app purchases available.
Are productivity apps worth downloading?
Getting work done outside of the office can be a tough ask, especially when there's plenty going on in the outside world to distract you. But if you're looking to keep your head down, there are plenty of apps to keep you on top of your tasks and deadlines.
Some apps are aimed at keeping you more accountable for the work you do, while others will help you find the best way to work based on your preferences, with plenty of variety in between. However, whether they'll actually help you be more productive will ultimately come down to how much work you're willing to put in – after all, these apps are there to help you along the way, not do the work for you. But if you're looking for just a gentle push of encouragement, then productivity apps may be just the ticket.
Here is a selection of postpaid plans from Canstar Blue's database with a minimum of 10GB of data, listed in order of standard cost, lowest to highest, then by data allowance, largest to smallest. Use Canstar Blue's phone plan comparison tool to see a wide range of plans on offer from mobile providers. This table includes products with links to referral partners.
Here is a selection of prepaid plans from Canstar Blue's database with a minimum of 10GB of data, listed in order of standard cost, lowest to highest, then by data allowance, largest to smallest. Use our comparison tool to see a wide range of plans from other providers. This table includes products with links to referral partners.

Photo credits: Pra Chid/shutterstock.com, GaudiLab/shutterstock.com