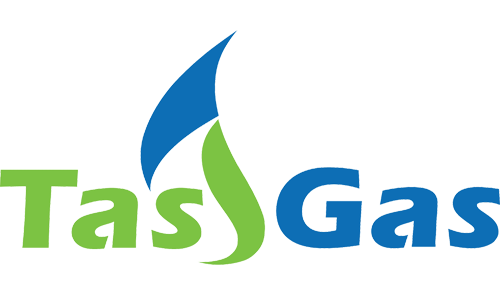 Tas Gas Review and Rates
Tas Gas is a retailer and distributor, supplying natural gas and LPG to thousands of Tasmanians throughout the state. Tas Gas is comprised of two companies: Tas Gas Networks – which deals with gas distribution – and Tas Gas Retail, which sells gas to homes and businesses. Tas Gas Retail is one of only two natural gas retailers in Tasmania, the other being
Aurora Energy
.
Unlike Aurora, Tas Gas is privately-owned, launching in 2003 after the state government introduced Full Retail Competition in the Tasmanian gas market. Tas Gas Retail claims to hold 65 per cent of the Tasmanian gas retail market, making it the state's largest natural gas retailer. Tas Gas Networks is also the only gas distributor, owning and operating 800km of gas pipeline, giving over 50,000 homes and businesses access to the natural gas. In this article, Canstar Blue reviews Tas Gas, we look at its services, gas rates and rebates.
Tas Gas Rates
Tas Gas Retail's natural gas usage rates are very similar to Aurora Energy's rates.
| Customer Type | Daily Supply Charge | Usage Charge |
| --- | --- | --- |
| Residential | 57 ¢/day | 4.191 ¢/MJ |
Source: Tas Gas website, April 2022.
Tas Gas's products are very straightforward. There are no gimmicks or discounts – what you see is what you get.
Tas Gas Rebates
Tas Gas has a number of residential and commercial gas installation rebates, making this retailer an attractive option for new gas customers and anyone looking to install a major gas appliance. There are four residential rebates and a single commercial rebate at the time of writing.
Residential Gas Rebates
Flued Heating Rebate: Existing Tas Gas customers that connect an additional major natural gas appliance can receive a $500 rebate on their gas account. Once again, customers need to visit the Tas Gas website and fill out a rebate application.
Hot Water Rebate: Eligible customers can receive a $250 rebate off their gas bill.
Central Heating Rebate: Customers installing central ducted or hydronic gas heating may be eligible to receive a $1000 credit on their gas account. This rebate is available to both current and new Tas Gas customers.
Commercial Gas Rebate
Commercial customers can apply to receive a $5,000 rebate on the purchase and installation of flame effect fire heaters in public areas. Opportunities for this rebate are limited and there are a number of conditions attached.
Tas Gas Billing
Tas Gas Retail has a full suite of standard billing options, as well as some flexible payment options to make budgeting easier.
Tas Gas Payment Methods
Direct Debit: Customers can set up direct debit to have Tas Gas automatically deduct their bill from a designated account. Payments can be set up monthly or fortnightly.
BPAY: Use the Biller code on your gas bill to pay your gas bill quickly and easily with BPAY.
Credit card: Pay using your credit card either online or over the phone. Visa and MasterCard are accepted.
Pay by Mail: If you're feeling old fashioned, you can mail a cheque or money order to the Tas Gas Retail address in Launceston.
Pay in person: Pay over the counter at an Australia post office or agency. You can use cash, cheque or EFTPOS.
Payment Options
Bill smoothing: Pay off the same amount weekly, fortnightly or monthly. The payment size can be set up to reflect your estimated gas usage to ensure payments are within your budget. Tas Gas will review the account once a year or at the request of the customer. Tas Gas will credit or charge you the difference you've paid too much or not enough.
Centrepay: Customers receiving Centrelink can opt to have some of their government payment directed to Tas Gas, hopefully making the gas bill more manageable when it rolls around.
Short term payment plans: If you can't afford to pay off your gas bill in one payment, Tas Gas can work with you to organise a repayment plan where you can pay in smaller instalments.
Bill payment extensions: If you just need a little more time to pay your bill, contact Tas Gas online and they may grant a 10 day extension.
Can I connect to natural gas?
Tas Gas Networks is the sole gas distributor in Tasmania. While pipelines run throughout the state, the mains gas network is limited to five hubs in the most populated parts of the state. Therefore, natural gas is only available to homes and businesses in the following locations:
Hobart
Launceston
Devonport
Spreyton
Burnie & Wynard
Keep in mind there's no guarantee gas connects to your street, even if you live in one of these suburbs. Use the Tas Gas pipeline locator to see if your property has access to mains natural gas.
Is Tas Gas right for me?
Tasmanians have a fairly limited choice of natural gas retailer – Aurora Energy or Tas Gas. While Aurora Energy has similar rates and its customers can benefit from the convenience of bundling their electricity and gas, Tas Gas customers have access to a slew of substantial rebates. For this reason, Tas Gas might seem the obvious choice for anyone looking to install a new major gas appliance. Otherwise, it really just comes down to personal preference.
---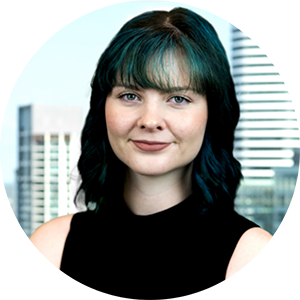 Kelseigh Wrigley: Energy Specialist
As Canstar Blue's Energy Specialist, Kelseigh Wrigley covers the retail energy market, with a focus on electricity, gas and solar. She joined the team after completing a Bachelor of Journalism at the Queensland University of Technology, and has previously written for a variety of online publications, including Hunter and Bligh. You can follow Kelseigh on LinkedIn.
---