Aurora Energy Review and Rates
Aurora Energy is a Tasmanian government-owned electricity and natural gas retailer. Aurora Energy retails electricity to both homes and businesses, and until recently was the only choice for residential customers (1st Energy has also now entered the market). Aurora is also only one of two natural gas retailers, supplying gas to all types of customers across the gas networks. In this article, Canstar Blue takes a detailed look at Aurora Energy's products, prices and services.
Compare Electricity Plans
About Aurora Energy
Aurora Energy was founded in 1988 after the Tasmanian Hydroelectric Commission (which was then charged with all aspects of energy), was broken up into separate divisions – generation, transmission, distribution and retail. Aurora Energy assumed responsibility for the distribution and retail divisions while Hydro Tasmania took over the generation role.
Aurora Energy is government-owned and will remain that way for the foreseeable future, despite occasional rumours of privatisation. Aurora says it prides itself on accountability and claims it strives to build a relationship of trust with its customers. The company says it is active in the community, supporting a number of local community events.
Aurora Electricity
Aurora Energy's electricity service is relatively straightforward with no significant discounts or gimmicks. It has five residential tariffs listed below:
Tariff
Type
Supply charge
Usage charge
Standard residential tariff
Tariff 31
Light and power
96.53 ¢/day
26.96 ¢/kWh
Tariff 41
Heating and hot water
17.999 ¢/day
17.507 ¢/kWh
Tariff 93
Time of use
107.233 ¢/day
Peak: 32.587 ¢/kWh

Off-Peak: 15.173 ¢/kWh

Controlled Load
Tariff 61
Off-peak w/afternoon boost
21.808 ¢/day
13.819 ¢/kWh
Tariff 62
Off-peak (night only)
20.846 ¢/day
13.016 ¢/kWh
Prices as of July 2019.
Residential customers who pay their bills by direct debit may receive a discount of 5.5 cents per day over the billing period. That works out to be about a $5 saving over one billing quarter. It's not much of a saving, but better in your pocket than your energy company's, right?
See how Aurora Energy compares on price to 1st Energy here.
As for business customers, the rates charged depend on whether the business is regarded as a small or large business. Businesses are generally considered 'small' if it consumes less than 150 mWh or about $30,000 of electricity per year.
Where does Aurora Energy operate?
If you're wondering what services Aurora Energy is offering in your state, look no further than the table below. We summarise what you can expect to find from Aurora Energy in NSW, VIC, QLD, SA, ACT and WA.
| | | |
| --- | --- | --- |
| NSW | | |
| VIC | | |
| QLD | | |
| SA | | |
| ACT | | |
| WA | | |
| TAS | | |
Aurora Gas
While Aurora Energy is the only electricity retailer in Tasmania, it's not the only gas retailer. That means customers can shop around for the best deal. Aurora Energy claims to have the lowest natural gas prices in the state and customers can benefit from the convenience of having both their electricity and gas with the one retailer. If you don't already have a gas connection to your property, Aurora Energy may be able to set it up for a fee, provided your street is on the gas mains network. Alternatively, Aurora Energy also sells gas in LPG cylinders.
Aurora Gas Rates
| Customer type | Daily Supply charge | Usage charge |
| --- | --- | --- |
| Residential | 53.90 ¢/day | 3.939 ¢/MJ |
Prices as of July 2019.
AuroraGreen
Aurora is a GreenPower-accredited energy retailer. This means Aurora customers have the option to have some, or all, of their electricity sourced from renewable sources at an additional cost. This additional cost is added to your normal electricity bills. The rates are as follows:
| % of GreenPower | Price |
| --- | --- |
| 10% | 0.602 cents/kWh |
| 20% | 1.205 cents/kWh |
| 50% | 3.012 cents/kWh |
| 75% | 4.512 cents/kWh |
| 100% | 6.023 cents/kWh |
You can use the AuroraGreen cost calculator to find out how much AuroraGreen will cost you and what your green energy can do. To sign up for AuroraGreen, you will have to complete an application form on the Aurora website.
Aurora Online
Aurora Online is the retailer's online energy portal, free to all Aurora customers. With Aurora Online, you can:
Manage their account
Compare electricity usage
Receive bill predictions
Check meter read dates
Pay bills online
Organise connections and disconnections
Aurora Pay As You Go (APAYG)
Aurora APAYG is a prepaid credit system. Customers on APAYG pay to charge a 'Smart Card'. This card is then inserted into the meter to transfer the credits. Once you run out of credit, your property will stop receiving electricity. So while it's a handy way to manage your bills, APAYG customers must be careful to ensure they've got plenty of credit. For emergency situations, the APAYG meter has a back-up $18 emergency credit that can be accessed if you run out of credit.
APAYG rates are different to standard electricity rates. APAYG customers are also generally charged more for electricity in winter than summer.
Aurora APAYG Rates
Summer
Cents/kWh
6.30am–11am
11am–4.30pm
4.30pm–10.30pm
10.30pm–6.30am
Mon-Fri
28.39
22.08
28.39
12.89
Sat-Sun
22.08
22.08
22.08
12.89
Winter
Cents/kWh
6.30am–11am
11am–4pm
4pm–8pm
8pm–6.30am
Mon-Fri
28.44
22.84
20.21-22.84
16.27-18.03
Sat-Sun
20.21-22.84
20.21-22.84
20.21-22.84
16.27-18.03
Daily supply charge is 145.29 c/day. Cheaper rates are available for heating appliances and concession card holders.
Aurora Energy Billing
For non-APAYG customers, Aurora Energy has a range of billing options available, including:
Pay Online: You can pay using VISA or Master card using Aurora Energy's website.
Direct Debit: Have Aurora Energy automatically deduct your bill payment from your nominated account.
EasyPay: Aurora Energy average out your energy usage over 12 months. Customers then make the same regular payment all year round, so you won't get hit with a large winter bill.
By Phone or mail: Mail a cheque or money order to Aurora or call up and pay using Mastercard, Visa or a debit account.
In person: You can pay by cash, cheque of EFTPOS at any Australia Post office or Service Tasmania agency.
Want to know more?
If you want to learn more about Aurora Energy, there's plenty more information available on its website. If you'd like to know more about Tasmanian energy in general, then see our Tasmanian energy guide using the link below.
About the author of this page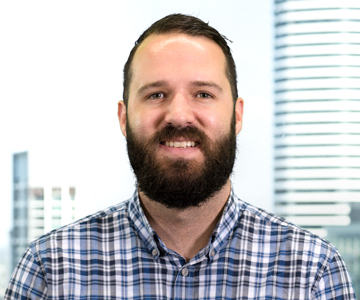 This page was written and is regularly updated by Canstar Blue's Energy Specialist, Jared Mullane. He's an expert in all things utilities, including electricity, gas and water, helping to make complicated subjects easier to understand for consumers. A trained journalist, Jared is usually one of the first to break energy-related news, whether it's the latest changes in the industry, price movements, or the next best deal you need to know about.
Aurora Energy Facts
Aurora Energy was the first and only company retailing electricity in Tasmania in the nineties. Since then, only one other company has sprung up as competition in the state. Here are some things you should know about Aurora Energy:
About Aurora Energy
Aurora Energy was founded in 1998 when the state government owned Hydro-Electric Commission split into three companies: Hydro Tasmania, which generates electricity, Transend Networks (now TasNetworks), an electricity transmitter and, of course, Aurora Energy, the distributor and retailer. Aurora remains government owned, with its headquarters based in Hobart, Tasmania.
Aurora Energy generation
Aurora Energy has investments in a few areas of renewable energy generation within Tasmania. They are:
Rooftop solar
Large-scale solar farms
Wind power
Aurora Energy Services
Aurora Energy offers a few different services to Tasmanian's. These products are available to both residential and business customers.
Electricity
Gas
Solar
GreenPower
More Aurora Energy Services
| | |
| --- | --- |
| Online chat functionality | |
| 24 hour call centre | |
| Energy saving tips on website | |
| Green energy options | |
| Notifications when bill is available | ? |
| Multiple billing options | |
Aurora Energy: Recent Key Dates
2005 | Aurora Energy launches 'Pay As You Go', its prepaid electricity product in Adelaide.
2014 | TasNetworks arises after a merger between the non-retail part of Aurora Energy and Transend Networks.
2016 | Aurora trials a new mobile phone app allowing customers real-time tracking of their energy consumption.