Nothing beats the excitement of discovering exciting new or never-before-tried products when grocery shopping, so to make sure you're not missing out on the latest treats hitting shelves, Canstar Blue has listed some of the most exciting finds coming to supermarkets near you!
Here are our top six picks that will change your grocery game this week/month:
OAK Golden Gaytime
Reduced sugar Arnott's biscuits
Burger & fried chicken Pringles
Much Moore ice cream
Harry's Café de Wheels pies
Tiramisu Cobs popcorn
1. OAK Golden Gaytime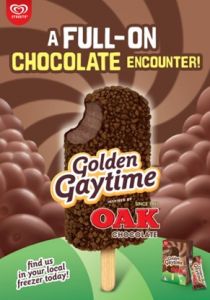 It's a match made in heaven – OAK and Golden Gaytime − have partnered up to bring us what we already know is going to be a gamechanger combo. Picture this – OAK-inspired ice cream in the middle, with a layer of creamy chocolate, and finished with the iconic Golden Gaytime biscuit crumble (but with a choccy twist).
The OAK Golden Gaytime is available at IGA, Ritchies, and Drakes from today and popping into freezers at Coles from September. Shoppers can pick up a box of four for only $9.50.
2. Reduced sugar Arnott's biscuits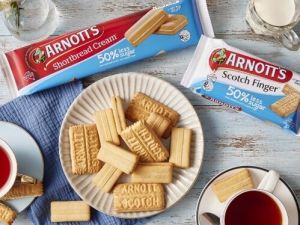 Arnott's crowd favourites, Scotch Fingers, and Shortbread Cream Biscuits are now available with 50% less sugar. The release comes after Arnott's conducted research which found that a third of Aussies try to limit their sugar intake.
Arnott's Marketing Manager, Pauline Mercier, said: "We've been listening to what consumers are asking for; one of the ongoing requests is for Arnott's to offer more options that suit their specific dietary needs."
"Our dedicated bakers have spent more than a year perfecting the reduced sugar versions of some of our beloved biscuits and we are confident they've got the same great taste as their originals!"
There's only one way to find out whether the reduced sugar version tastes as good as the original…
3. Burger & fried chicken Pringles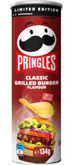 Pringles has launched two new classic flavours − grilled burger and fried chicken – both available for a limited time. Whether you're a BBQ kind of person or not, this latest release looks flamin' good. These are available from most major supermarkets for $5 a tube.
4. Much Moore 'Premium Creations' ice cream
Award-winning ice cream brand, Much Moore, is making its way across the ditch to your local Woolies with a new 'Premier Creations' range.
If you fancy a little indulgence, these 1L tubs are available in four new flavours: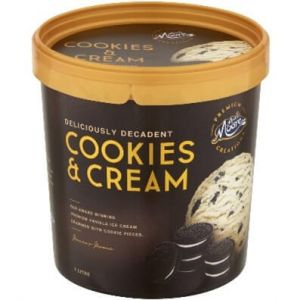 Chocolate cookies & fudge overload
Passionfruit & white chocolate
Vanilla bean
Cookies & cream
These cost $6.60 per serve at Woolworths.
5. Harry's Café de Wheels
Do you remember the 'dirty street pie' episode of the Bachelor back in 2014? (Side note: how was that eight years ago!?) Well, Harry's Café de Wheels is actually famous for its pies and you can now buy them at Costco!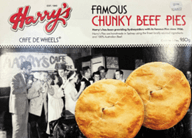 Simply head down to the freezer aisle at your local, and you'll be able to choose from the following Harry's Café de Wheels best-selling menu items:
Famous chunky beef pies (five-pack)
Famous hot dogs (22-pack)
Famous chilli con carne (two-pack)
Prices start from $15.99 for Harry's Famous hot dogs and chilli con carne and reach up to $20.99 for Harry's Famous beef pies.
6. Tiramisu Cobs popcorn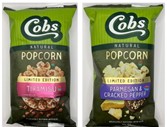 Yep, you read that right. Cobs popcorn has just announced two new very interesting flavours… tiramisu and parmesan & cracked pepper.
One salty, one sweet and both are available in stores and online in the coming weeks for about $2 a bag. We have no idea what these are going to taste like but there is only one way to find out!
Picture credits: Facebook and Woolworths.