Review of Bodytrim Protein Supplements
Developed in 2007, Bodytrim's priority is about helping people lose weight to improve health and achieve lifestyle goals. As a result, the majority of its product range falls into the meal-replacement category, but offers protein bars to help with snacking and muscle growth. To find out just what Bodytrim has on offer in the protein supplement market, read on in this Canstar Blue guide.
*NOTE: Canstar Blue would like to note that Bodytrim is no longer available, with the brand discontinuing its line of products and program as per its website in mid-2021.
Bodytrim Protein Supplements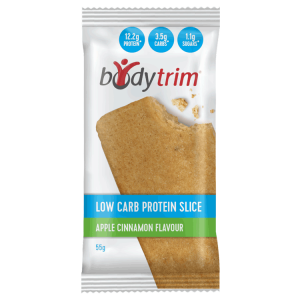 If you're looking for an on-the-go protein snack, Bodytrim offers both protein slices and fudge bars to help you get a protein hit in a snack-size bar. Bodytrim protein bar supplements include:
Bodytrim Protein Slices:

Available in either Apple & Cinnamon or Choc Fudge flavours, the Protein Slices contain whey concentrate to provide around 12g of protein per 55g bar. While they may help the sweet tooths, they also come with 12g of fat as well, meaning if you're watching your waistline you may need to be careful.

Bodytrim Fudge Bars:

Made primarily from whey isolate and soy proteins, the Bodytrim Fudge Bars contain around 17g of protein per 50g serving, with a lower fat and carb intake than the Protein Slices. Available in chocolate, choc mint or caramel crunch, these may be more suitable for those looking regularly exercising.
Where can I buy Bodytrim protein supplements?
Bodytrim products are available at select locations, but are primarily available through the Bodytrim website and Bodytrim program.
Should I choose Bodytrim protein supplements?
Bodytrim focuses on weight loss and living an active lifestyle, with its main service providing a full 12-week program. As a result, it won't suit everyone, particularly those just looking for a more traditional protein powder, but it may be a good way to introduce yourself to exercise and nutrition. If you're not sure about what protein supplements you should be considering, or even what brands are out there, check out our guide on protein supplements.
Photo Credit: Shutterstock, Bodytrim
About the author of this page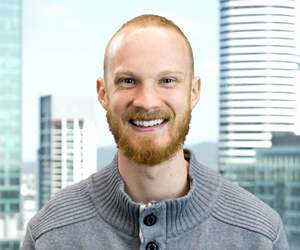 This report was written by Canstar Blue's Site Editor, Dean Heckscher. He's our resident expert on all things automotive, health & fitness, streaming and more. Dean is also one of Canstar Blue's customer research report producers, helping to turn complicated subjects into easily-digestible information for our readers. He's passionate about helping consumers make better-informed purchase decisions on all manner of consumer goods and services.