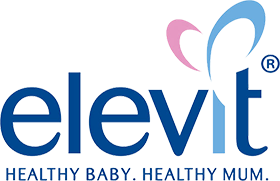 Elevit Vitamins Review & Guide
Elevit claims to provide the No. 1 pregnancy multivitamin in Australia. From pre-conception right through to breastfeeding, Elevit has a range of multivitamin and mineral supplements said to support women in all stages of motherhood. The product range targets a number of concerns, including stress, immunity, morning sickness, and the baby's development. To help you decide which vitamins – if any – to take on your pregnancy journey, we've created a list of what's on offer from Elevit.
Range of Elevit Products
Elevit claims to provide specially formulated products for various stages of motherhood, including pre-conception, pregnancy and breastfeeding. The range includes:
Elevit
Elevit Womens Multi
Elevit Morning Sickness Relief
Elevit Breastfeeding
Menevit
Elevit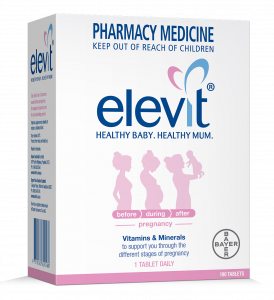 The Elevit range includes a multivitamin and mineral supplement for women who are pregnant or breastfeeding, or trying to fall pregnant. The Elevit Pregnancy Multivitamin is claimed to support women in preparing for pregnancy, as well as the breastfeeding stage. For those women interested in becoming pregnant, these supplements are said to provide the nutrients needed to promote healthy development in babies from conception.
As the product is also claimed to support the nutritional needs of the mother and baby, Elevit is also suitable for pregnant women and mothers in the breastfeeding period.
Elevit Womens Multi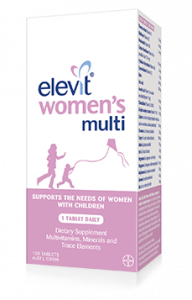 Elevit Womens Multi is claimed to be specially created to help mothers sustain energy and fill their daily nutritional intake requirements. The product contains iron, which is said to boost energy, and calcium to promote healthy bone development. It also includes B group vitamins to help new mums manage stress, as well as vitamin C and zinc to maintain general immunity.
You may also be interested in:
Elevit Morning Sickness Relief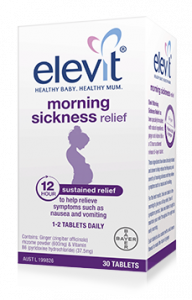 If you're currently suffering from morning sickness, Elevit Morning Sickness Relief is said to relieve symptoms such as nausea and vomiting. The product includes ginger and vitamin B6, which are stated to help reduce the frequency and severity of morning sickness as well as alleviate symptoms. Each tablet is claimed to offer 12 hours of relief, and includes a mild lemon flavour to reduce the taste of ginger.
Elevit Breastfeeding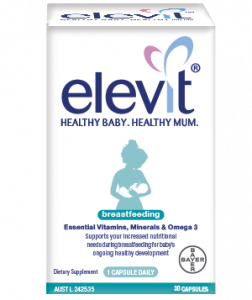 Taking care of a newborn baby can mean a busy time for everyone, especially mum. The Elevit Breastfeeding range is said to be specifically formulated to help breastfeeding mums meet their daily nutritional needs and support the healthy development of their baby during the breastfeeding stage. The multivitamin is also stated to provide other benefits, including energy production and vitality.
The product contains vitamins, minerals and Omega 3, which are claimed to be vital for the baby's development during this period as it is said to impact their brain development, eyesight, energy and immunity.
Menevit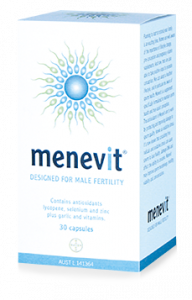 Elevit also provides fertility supplements for men to maintain healthy sperm. Many factors can affect sperm health such as poor diet, excessive alcohol consumption, stress, smoking, pollution, disease and illness. The capsules are stated to contain a number of antioxidants such as folic acid, selenium, vitamin E and vitamin C.
Should I buy Elevit pregnancy products?
Elevit offers a range of multivitamins and mineral supplements claimed to suit all stages of pregnancy, including new motherhood. The products range includes Elevit, Elevit Morning Sickness Relief, Elevit Breastfeeding and Elevit Womens Multi.
For mothers, the Elevit Womens Multi is said to give women the nutrients necessary to help cope with being a new mother. These tablets are claimed to focus on promoting immunity and coping with stress. Sometimes taking care of a newborn baby can also make it difficult to maintain a good diet. Like many of the items available from the brand, the Elevit Breastfeeding is said to support breastfeeding mothers by providing a multivitamin to help mothers meet their daily nutritional needs, as well as promote the healthy development of the baby during the breastfeeding stage.
Other products like the Elevit Pregnancy Multivitamin are also said to offer support for both baby and mum. Menevit is also available for men in couples planning on becoming pregnant and are interested in promoting healthy sperm.
Elevit naturally makes its case for why consumers may want to try its products, but be sure to seek expert advice before starting to take any new supplements. Your doctor will be able to give their opinion on whether or not you need these supplements, and indeed whether or not they are worth the money.
If you're looking for a multivitamin formulated to support other health concerns, make sure to check out Canstar Blue's website for a wide range of ratings and reviews on different brands.
About the author of this page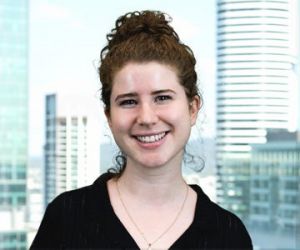 This report was written by Canstar Blue's Content Producer Luciana Lawe Davies. She writes about streaming, appliances and consumer products and services. Luciana enjoys bringing readers the best in what's on TV and at the shops, including the best deals and latest reviews.