Review of SunSense Sunscreen
SunSense is one of Australia's biggest home-grown sun care brands and remains a family-owned business. But is SunSense sunscreen a sensible suncare choice? Canstar Blue reviews SunSense's products to shed some light on the situation.
A subsidiary of Ego Pharmaceuticals, there is over 25 years of Australian research and development behind the SunSense brand. All products are made here in Victoria, with nothing in the current offering lower than an SPF 50 rating. SunSense's suncare products are instantly recognisable for their handy colour-coded packaging, which tells you at a glance which type of suncare formula is on the shelf.
All products in the SunSense sunscreen range are said to be fragrance-free, dermatologically tested and non-comedogenic (that means they won't clog skin pores). They also contain vitamin B3, a moisturising ingredient which can help hydrate skin and improve the appearance of skin tone and texture.
Everyday Sunscreen
SunSense Ultra SPF 50+ 
Coming in all kinds of packaging sizes and dispensers, this is SunSense's main everyday sunscreen product for the whole family. The formula is three hours water resistant, so you're covered for sun protection whether you're going out to the park or to the beach.
Sizes available:
50mL roll on
125mL bottle
200mL tube
200mL trigger spray
500mL pump pack
SunSense Clear Gel SPF 50
Finally, a sunscreen for hairy skin! This gel is designed to spread easily no matter how much hair you've got on your legs, arms, and back. Unfortunately hair doesn't protect skin from UV rays, so you've got to get some sunscreen in there. The SunSense Clear Gel is suitable for all skin types including those with oil or acne-prone skin. It's up to 60min water resistant, and gives a cool, dry feel on application. Added vitamin E helps to protect the skin from symptoms of UV damage such as wrinkles and age spots.
Sizes available:
SunSense Clear Mist SPF 50
Similarly to the Clear Gel, this spray-on sunscreen can be helpful for protecting hairier areas from the sun. It's an alcohol-based formula which can feel nicer on oil or acne-prone skin, especially as it's formulated to feel cool and dry. The Clear Mist offers up to three hours of water resistance plus vitamin E to protect skin.
Sizes available:
200mL spray bottle (with cap)
SunSense Sensitive SPF 50+ & SunSense Sensitive Invisible SPF 50+
People with sensitive skin shouldn't have to choose between UV protection and irritated skin. The Sunsense Sensitive sunscreen is designed for sensitive and children's skin, containing no chemical absorbers. The formula is paediatrician tested and approved for use on infants aged six months and above. The SunSense Sensitive Invisible sunscreen adds a few extra features, most notably the addition of zinc oxide which is a physical UVA blocker.
Sizes available:
Face Sunscreen
SunSense Daily Face SPF 50+
Protecting your face from the sun can be unpleasant when you don't like the feel of lots of lotion on your face. The skin on the face is more delicate and sensitive than elsewhere, which is why the light, soft SunSense Daily Face formula was created to combine sun protection with moisturiser. It's particularly tailored for combination and oily skin, with a sheer tint which dries to an invisible matte finish. This sunscreen is designed for daily use.
Sizes available:
75g tube
200mL pump (with cap)
SunSense Anti-Ageing Face SPF 50+
UV rays don't only increase risk of skin cancer (although that's the most important effect) – they also can prematurely age the skin, producing fine lines, wrinkles, and sun spots. The SunSense Anti-Ageing Face sunscreen contains AHA, which can apparently reduce the appearance of lines and wrinkles. The formula has a moisturising base and is suitable to wear under makeup, so you can easily incorporate more skin protection into your everyday skincare and beauty regime. The formula is said to be PABA and lanolin-free, and contains vitamin E to boost the skin's self-repair power. This sunscreen also comes in a variety with a sheer tint which dries to an invisible matte finish (SunSense Anti-Ageing Face Matte SPF 50+).
Sizes available:
SunSense Moisturising Face SPF 50+
When you're trying to protect your skin from the sun but you're also trying to moisturise dry skin, having to use two different products can be a pain. The SunSense Moisturising Face sunscreen is designed specifically for dry skin, to provide moisturising UV protection without leaving the face greasy or feeling heavy. The formula is PABA- and lanolin-free, and contains vitamins B3 and E to keep skin supple and soothed.
Sizes available:
SunSense Lip Balm SPF 50+
It's often easily forgotten that lip skin is vulnerable to UV damage too. It's also often the first skin to get dried out and even cracked from sun, wind and salt exposure. Keep your lips safe from sunburn and skin cancer with the SunSense Lip Balm sunscreen, with an easy gliding applicator. The high SPF lip balm is up to 4 hours water resistant and contains vitamin E and cocoa butter to keep lips extra soft.
Sizes available:
Kids Sunscreen
SunSense Junior SPF 50+
Younger skin is more vulnerable, which SunSense claims to cater to with its Junior sunscreen formula. It offers two hours water resistance. The formula is said to be paediatrician tested and suitable for use on children aged six months and above. There's lots of happy animals on the packaging, so hopefully that helps encourage your little ones to keep sun safe.
Sizes available:
50mL roll on
250mL bottle
Sports Sunscreen
SunSense Sport SPF 50+
Getting active shouldn't come at the expense of sun safety. The SunSense Sport sunscreen is up to four hours water resistant, and is also sand and sweat resistant. The variety of sizes and dispensers available make it handy to top up your UV protection while on the go.
Sizes available:
50mL roll on
75g tube
125mL bottle
200g tube
500mL pump pack
After Sun Care
If despite your best efforts you end up with sunburn, there's not much you can do except help manage the healing process to keep it as painless as possible. The SunSense product range covers two types of after sun soothing products. The SunSense Aftersun Cooling Crème Gel (200g tube) helps soothe and soften tight, dry skin. It contains vitamins C and E, plus grapeseed polyphenols which are claimed to reduce the signs of aging skin. The SunSense Aftersun Cooling Spray comes in a pump spray (200mL) which means you can gently apply cooling product evenly without having to rub it into sensitive skin. This formula contains vitamin C and grapeseed polyphenols. It's suggested to store the spray in the fridge to add to the cooling effect.
Should I choose SunSense sunscreen?
If you're looking for a nourishing suncare product that is completely Australian made and owned, then SunSense could be on your list. The brand offers specialised UV protection for all kinds of skin types, from young to mature, as well as the oft-forgotten lip skin. It's also not so common that sunscreen brands consider the needs of the hirstute when designing formulas. It's not the cheapest sunscreen brand around, but if you want specialised skin protection then it may be worth it.
About the author of this page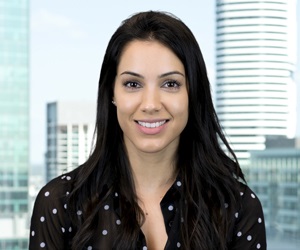 This report was written by Canstar Blue's Home & Lifestyle Content Lead, Megan Birot. She's an expert on household appliances, health & beauty products, as well as all things grocery and shopping. When she's not writing up our research-based ratings reports, Megan spends her time helping consumers make better purchase decisions, whether it's at the supermarket, other retailers, or online, highlighting the best deals and flagging anything you need to be aware of.